CallHub system allows you to upload an audio file or record an audio and use it in your Call center or Voice broadcast campaigns. The below steps will help you on how you can upload, record, and listen or download audio.
Uploading an Audio File
You can upload audio in .mp3 or .wav format into the dashboard. From the CallHub account dashboard, click on the "Media" menu.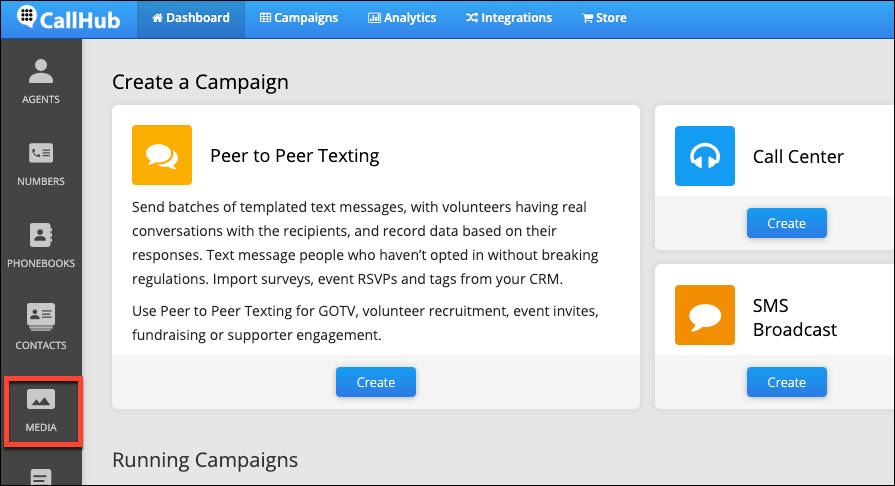 Click on the "Upload Audio" button, enter the name for the audio, and the "Choose File" button to select a file to upload. Once the audio file is selected, click on the "Submit" to start uploading the audio. You may refer to the below images.


Once the audio is uploaded, it will be available on the list as shown in the below image.

Recording an Audio File
The system also allows you to record your own audio. You need to click on Record Audio and enter the name of the audio and the phone number. Once you receive the call to your number, you can record the audio after the beep.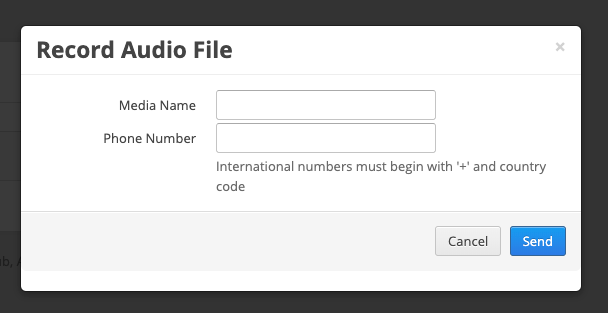 The audio recorded through the phone call will be automatically added to the CallHub account under the audio files.

How To Listen/Download Recordings?
Once you have uploaded the audio file to your account, you can listen to the audio or download the file. To listen to the audio, you need to click on the file under the "Media" column.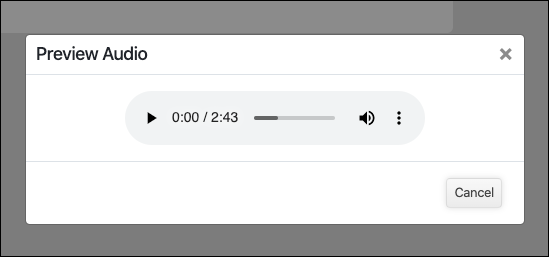 To download the audio, you can click on the three dots and click on "Download" and the file will be downloaded to the device.