Add tags to your contacts for specific action(s). Generate accurate reports using these tags from CallHub or the CRMs you have integrated.
Using the Campaign Tags Feature, You can provide agents an option to tag people based on the conversation. We will tag back the same to your respective CRM based on the integration you have set up. You can export the campaign results based on tags in CallHub and other CRMs, depending on the functionalities the CRMs provide.
You can choose the tags during campaign creation, which will be displayed to agents to tag people during an agent's conversation with the contact. See the below screenshot from where you can choose a tag during campaign creation.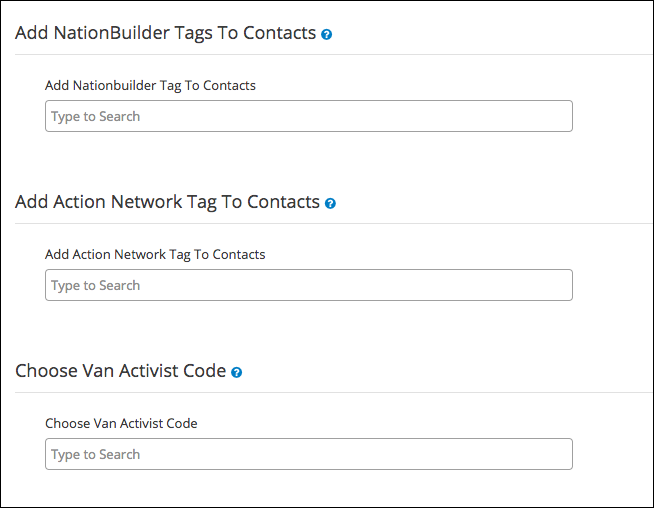 Tags available for Agents
Tags can be made available for the agents to choose from the agent console. The agents can add these contacts to the contacts based on the conversation in a Peer to Peer Texting campaign or based on the call in a Call Center campaign.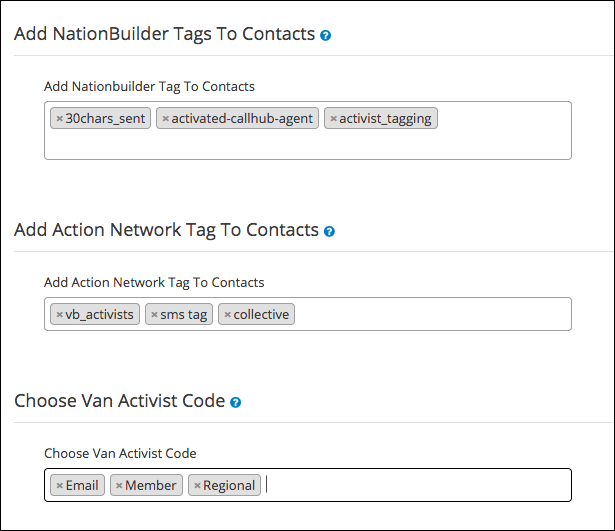 Adding Tags for P2P Texting and Call Center campaigns
In a Call Center campaign, the agent can add the tag by clicking on the '+Tag' option under the contact's name on the agent console. A window will pop up with the list of tags set up for the campaign. Based on the agent's call conversation, the agent can add an appropriate tag to the contact.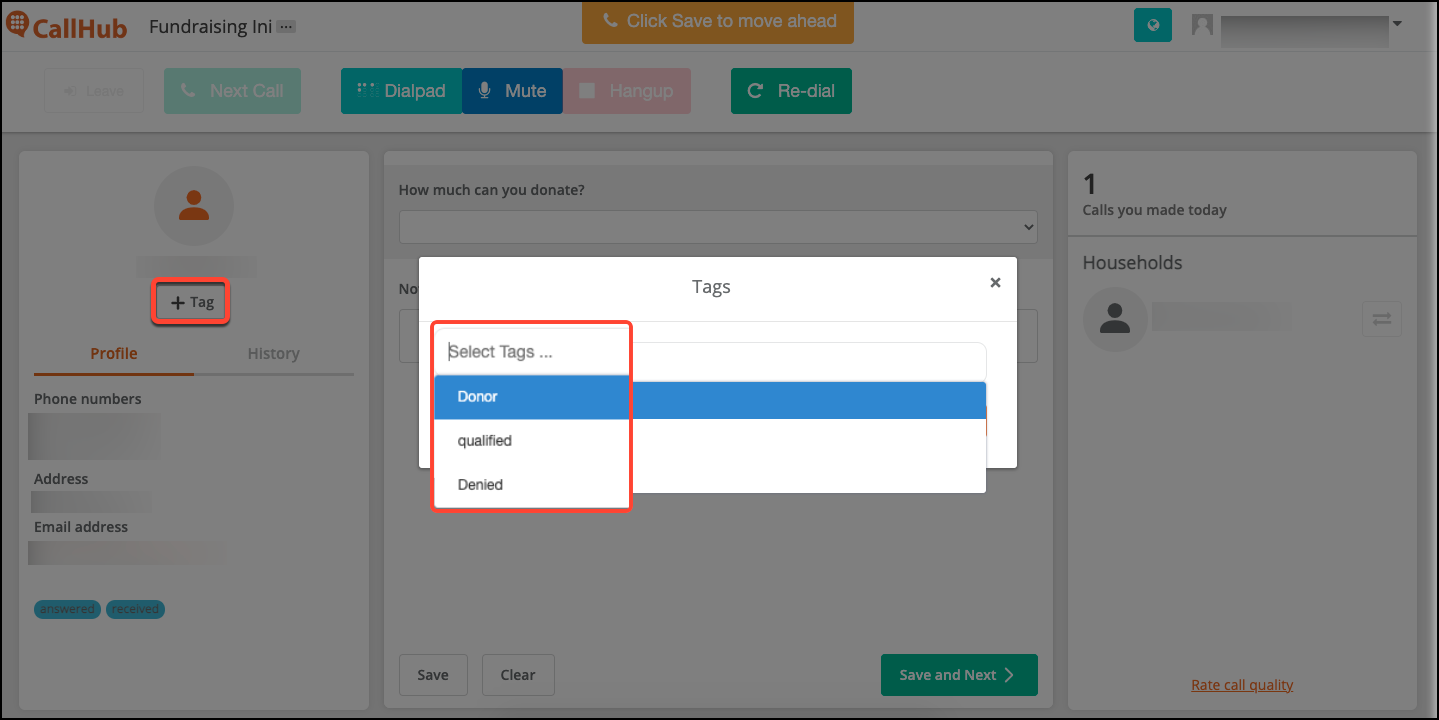 In a Peer to Peer Texting campaign, the option to add a tag will be available in the right top corner of the agent's view of the agent console.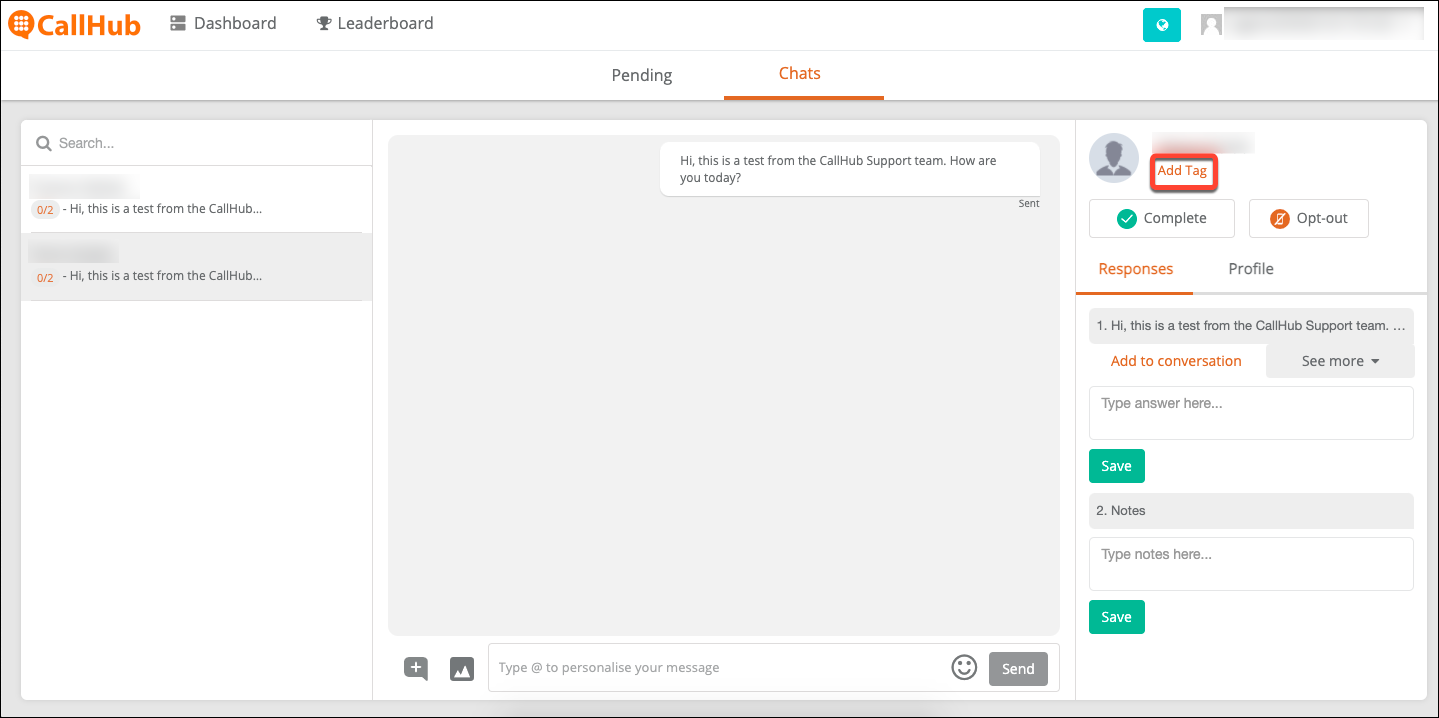 Once the campaign is complete you can filter your results based on tags on the CallHub dashboard or from the CRM integrated to your CallHub account.