You can recharge /add credits to your account by clicking the $ sign after logging into your account.

Now you need to select the amount from the drop-down, add your card details and proceed with the payment.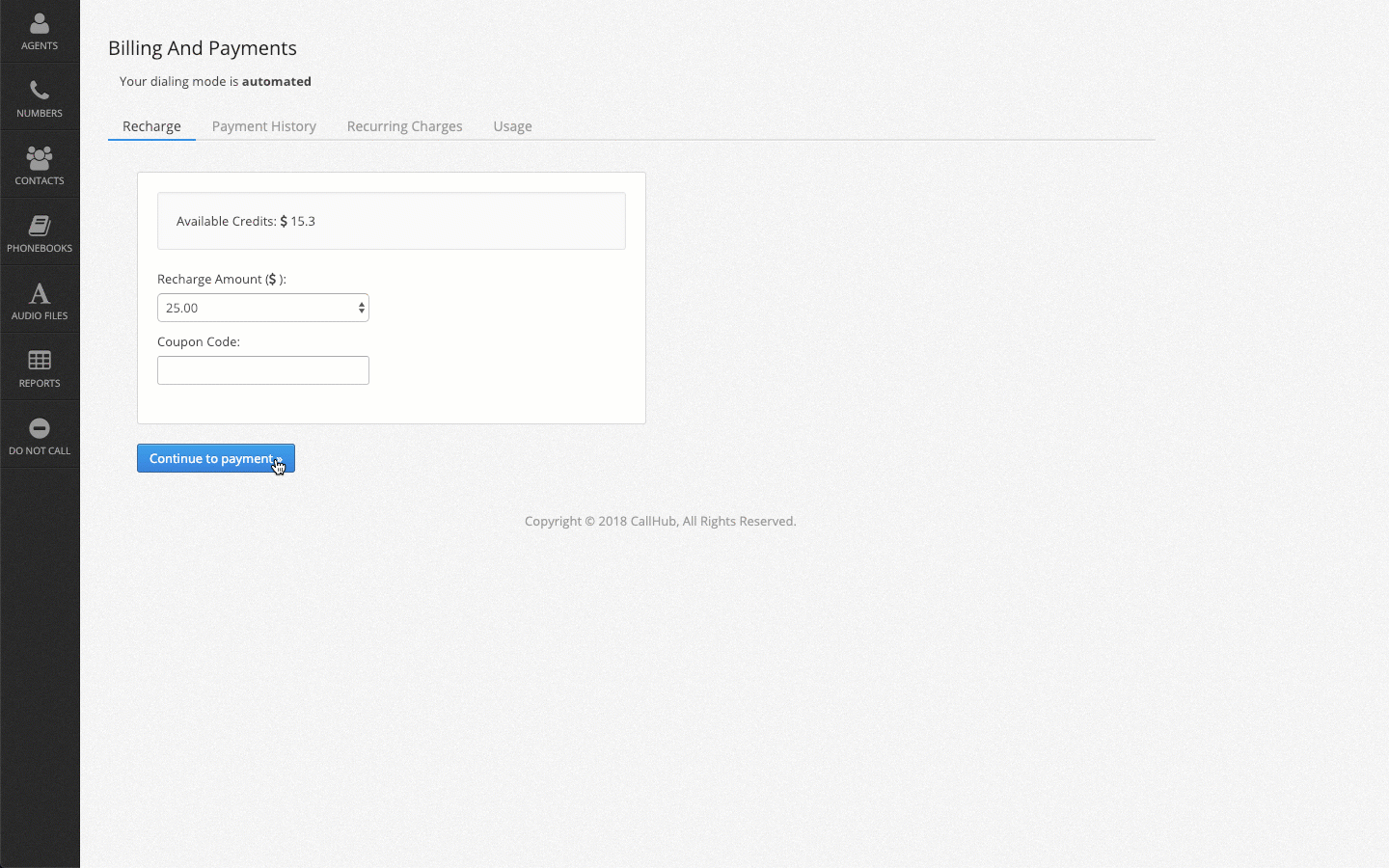 To make sure that you do not run out of credits in the middle of your campaign, you can enable the Auto-recharge option.
Note: This option will be visible after recharging your account. You need to recharge your account once to save the card.
Here, you can select the credit threshold after which you want your card to be recharged and the amount of the charge.