A peer to Peer texting campaign allows you to send batches of text messages with your agents/volunteers. Here's how to study P2P reports.
Once your campaign is finished you may generate SMS reports to know the success of your campaign. You can get the current campaign results from the campaign's result tab and detailed reports from SMS reports.
Campaigns reports:
You can view these results under the "Responses" tab. You may filter the results of the campaign on various aspects like date range, agent name, specific tag or a question which was asked during the conversation.
Note: Filtering based on questions only works in multi-choice questions.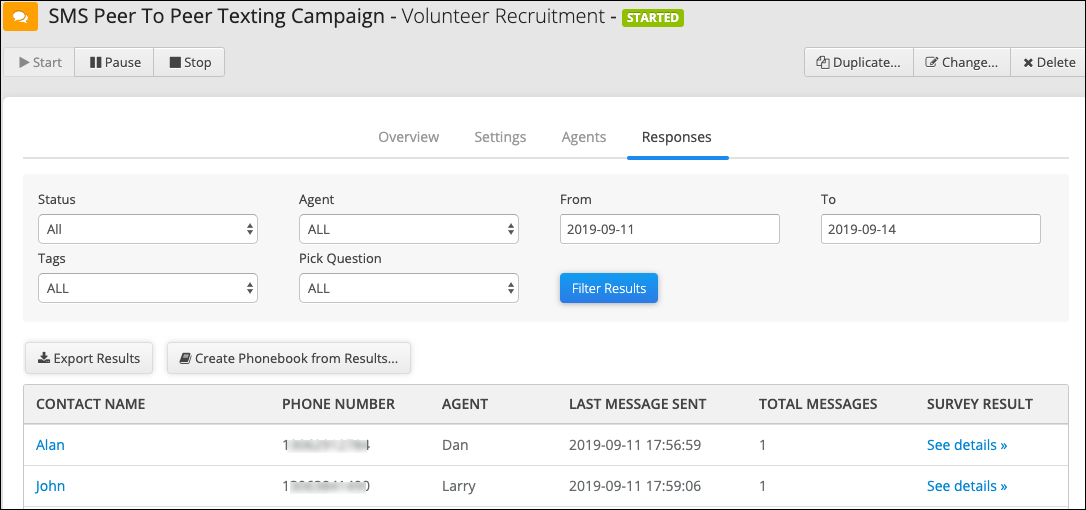 As seen in the above screenshot, campaign reports fields show details on the contact's name, phone number, agent name, date and time of the last message sent, Total messages between the agent and the contact, and survey results.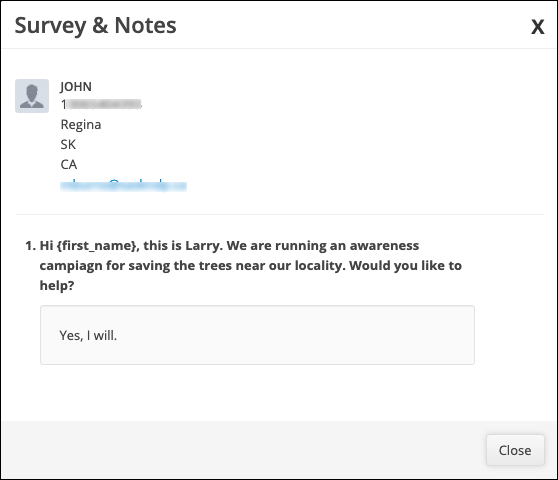 For additional details, you may click on "See details >>". Notes show you contact details, survey questions/responses, and notes of the conversation.
After filtering the results you have an option to either export the results in CSV format or to create a contact list from the results. Creating a contact list is useful if you wish to run a campaign for filtered contacts.
The exported report will have details on the campaign Name, contact's first and last name, email, address, city, state, zipcode, phone number, agent, date and time of the last message, message count, detailed conversation between agent and contact, custom fields and questions asked over the conversation and their answers
SMS Reports:
You can get detailed on all messages sent from the current campaign from Reports > SMS.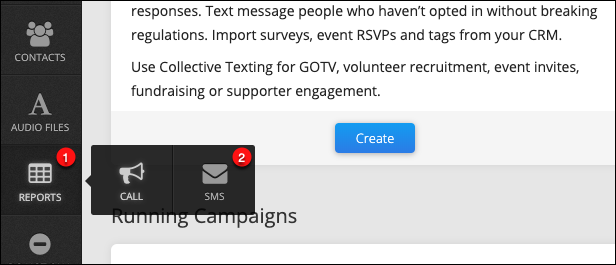 You must select a time range and campaign name from the dropdown.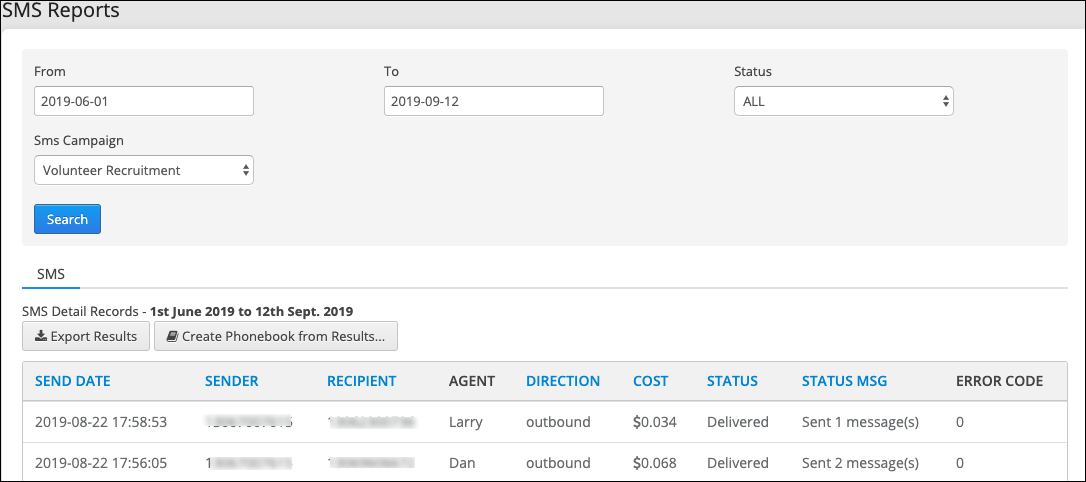 The above report has the following details:
Send Date

: Date and time of the message

Sender:

Sender Caller ID

Recipient:

Contact's phone number

Agent:

Agent on the conversation

Direction:

Outbound or inbound message

Cost:

Cost of sending the message

Status:

Status of the message. More info

Status MSG:

Segments of the message. More info

Error Code:

Error code received from the carrier. More info
CSV Exports:
You may also choose to export the results or to create a contact list from the filtered results on this page. If you choose to export the results, you will get details on, the account's email address, caller ID, contact's phone number, agent, date and time of the message, the unique ID of the message, status, number of segments sent, the direction, cost, and error code.
Reports are a good way to drill down all the aspects of your campaign and to decide on the next actionable step(s).