Carrier restrictions for outgoing messages are typically controlled by the service provider or carrier itself. As an end user, you may not have direct control over these restrictions. However, we have set up an option with which, as a campaign manager, you may restrict sending messages to numbers that belong to specific carriers.
We have implemented this feature to ensure that carriers blocking messages from unverified traffic can be regulated, and you do not end up paying for failed messages to numbers belonging to these carriers.
Note: This feature is currently available only under our Peer-to-Peer Texting module.
To use this feature, you may navigate to Campaigns > Create a P2P > Complete the Script > Next > Targeting > Exclude Carriers > Choose the carrier(s) from the list.
Currently, the carriers that can be excluded are AT&T Mobility, T-Mobile, US Cellular, and Verizon.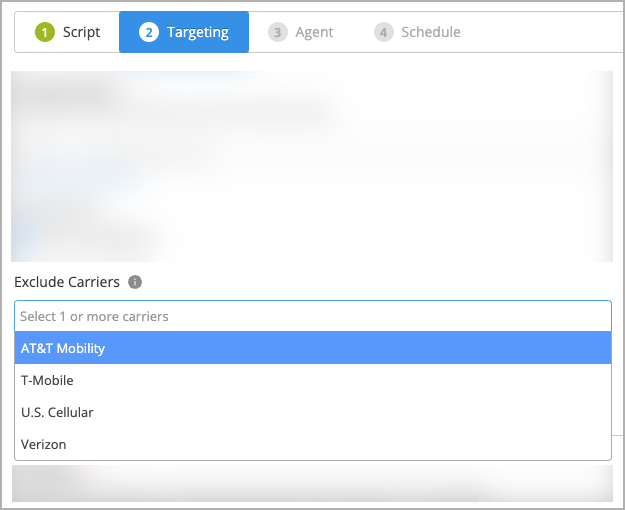 On choosing these carriers, the system will run a check for all the numbers added to the list associated with the campaign and temporarily filter them.
Note: Carrier restrictions will be overridden if the contact has ported the number from an excluded carrier to an included carrier.
To generate a report of the numbers that were filtered due to this feature, you may navigate to Campaigns > Choose the campaign > Responses > Export > Filtered numbers and find the numbers marked as "Filtered(excluded carrier)" under the column Number status.