The CTIA is a trade organization focused on the US wireless communication industry. Here's how to use Short Codes while complying with them.
CTIA includes carriers, industry members, and other professionals in the wireless business.
Why the CTIA has compliance in place
CTIA and its member companies work to protect consumers while fostering a competitive environment for shortcode programs aimed at
Providing consumers with the best possible user experience.
Honor consumer choices and prevent abuse of messaging platforms.
Deliver flexible guidelines and regulations that communicate compliance values clearly.
Enable the shortcode industry to self-regulate.
Facilitate enforcement measures, if necessary, to protect consumers quickly and consistently.
Here are a few tips by CTIA for anyone with a mobile device.
Ps - Here's how you rent Shared Short Codes and Keywords in CallHub.
Complying with CTIA as a Short Code user
Here are a few best practices you should have in place while using Short Codes.
To be added to your "Terms & Conditions" page
A brief description of the campaign you're running
STOP and HELP text in BOLD, including the Short Code XXXXX
List of Participating carriers - AT&T, Boost Mobile, T-Mobile, Metro PCS, Verizon Wireless, Sprint, U.S. Cellular, Nextel & Virgin Mobile
The statement "The carriers aren't liable for delayed or undelivered messages

Message and data rates may apply".

Mention the frequency of messages (For example - 6 messages every 2 months)

Link to the privacy policy
Support email address and phone number
Collecting Opt-ins through Webforms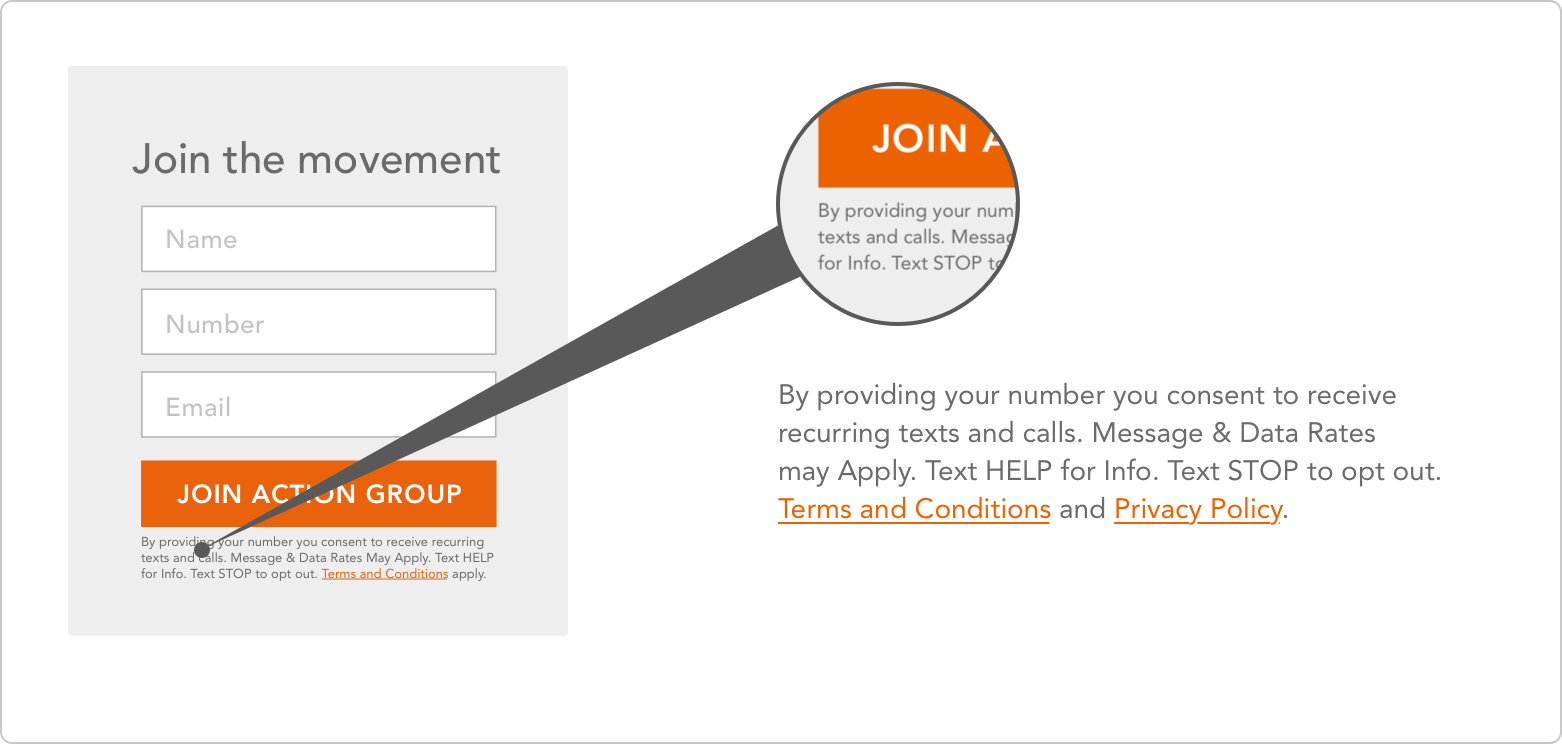 Reason for collecting the number
Message and data rates apply
STOP and HELP messages should be mentioned.
Link to Terms & Conditions and Privacy Policy
At CallHub, we don't offer legal advice but we do recommend checking out CTIA's best practices guide, and everything mentioned above is based on the best practices being followed by organizations that use Shortcodes.
The Short Code Compliance Handbook (Handbook) guidelines lay the framework for achieving these goals, but CTIA reserves the right to take action against any shortcode program deemed to cause consumer harm.