CallHub has "households" to keep lists clean and campaigns optimized. Here, all contacts with a common number are clubbed in one household.
Suppose your contact list has contacts that belong to different people in a family and share the same number or have several work contacts with the same office number. Then, CallHub will automatically merge these contacts as a household.
Adding Households manually
If you wish to add a different number to the same household, you can do it manually following the below steps.
From the contact list, Search and click the "Household" icon:

Search the contact to be added and click the "Add" button to add it to the household.

Once added, the household of the contact is displayed along with the contact's details.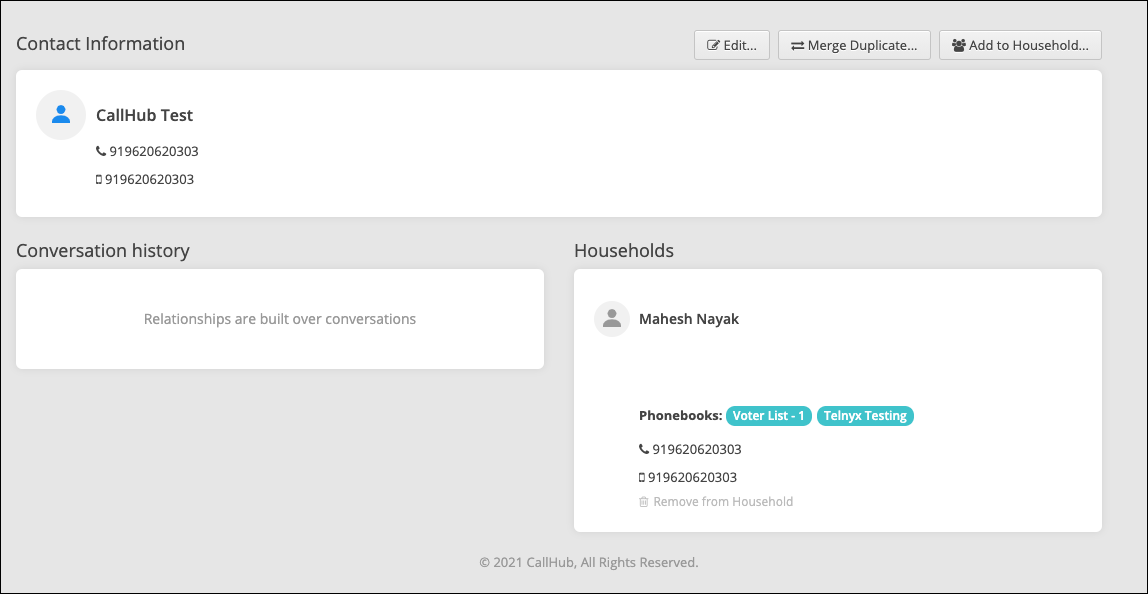 Call Center Campaigns | Households
Agents will see all contacts in the household while they are on a call. They can select the contact with whom they are connected, using the Switch button under the Households section.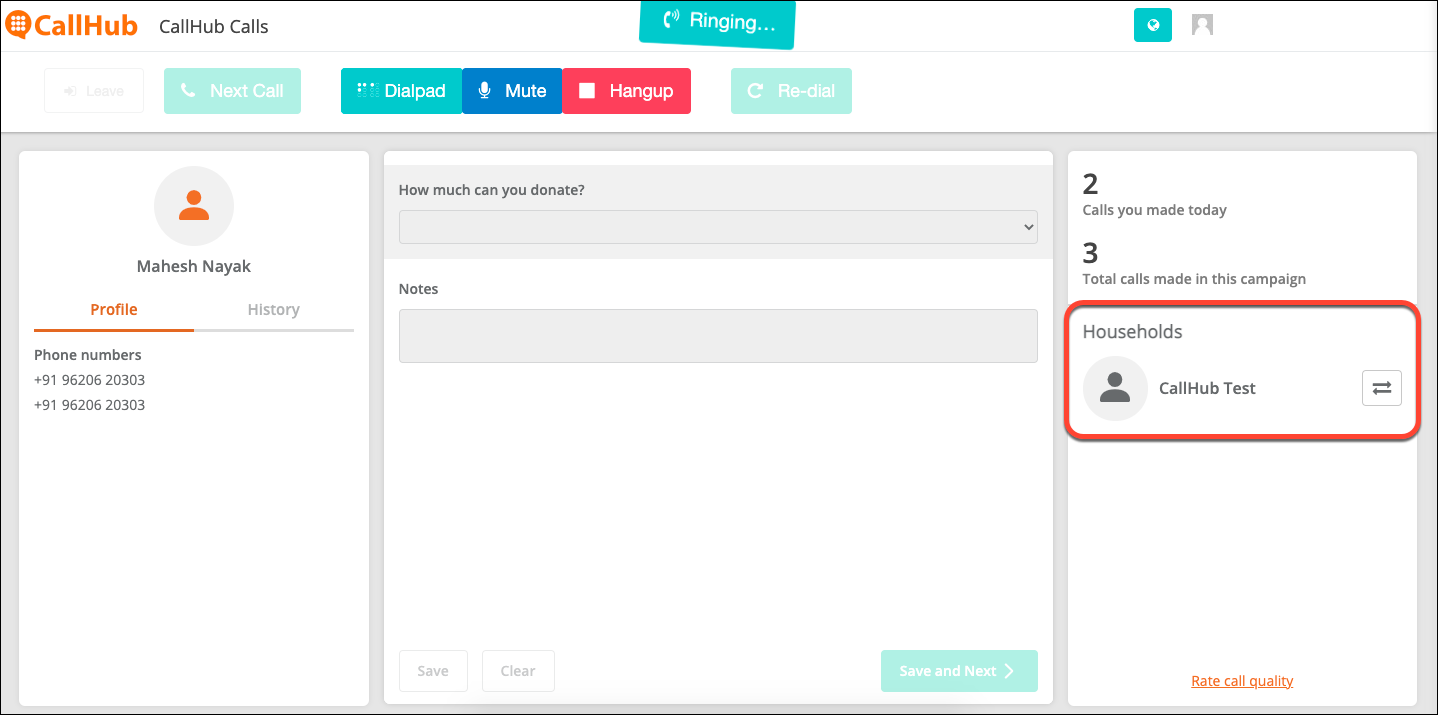 Note: If you do not wish to use the household contacts for a specific campaign, please write to us at support@callhub.io and we can disable them manually.