This article will help you with steps to link the same contact with more than one contact list. You can do this manually by following the below steps.
Step: 1: Search a contact in CallHub by name or number and click on the "Edit Contact" icon.

Step 2: You need to search and link additional contact list(s) with the contact by clicking on the Text Field for "Contact list."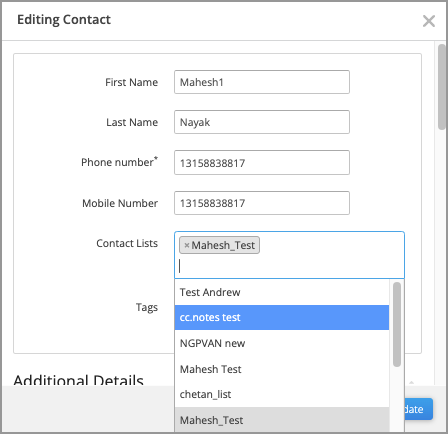 Once added, this contact will be associated with all contact lists linked in the previous step.

The CallHub support team is always on their toes to help! If it is still off base to your search, please submit your ask at our Create a Ticket page. Happy calling with CallHub Mobile App Android | iOS
Don't have a CallHub account yet? Get a free one now along with $3 credits to test out.