A starter kit for your agents on making calls in a campaign on CallHub. Here is a step-by-step break up to get started.
The campaign manager needs to assign agents to the campaign. The agents can log in to the account from https://app.callhub.io/login/ using their agent username and password to make calls.
Once you have logged in, you will see a list of campaigns you are assigned to.

The campaign should be in the "

Start

" state.

Choose the campaign you wish to join and click on the "

Join campaign

" button to join the campaign.
When an agent joins the campaign, they will be able to make calls based on the preference set for their account. It can be any of the three connection preferences we have in the system. Know more about connection preferences here.
Suppose the agent connection preference is "

Phone

" in the manager account. You will get a call on the number set in the agent account to place you at a conference.

If the agent connection preference is "

Browser

," The system will put you in a conference directly. Browser calls have specific browser requirements, and configurations you need to make sure are allowed on your internet connection.

If agent connection preference is set to "

Dial-in

." You will be given a number to call. Call the number and input the code that appears on the screen. You will be placed in a conference.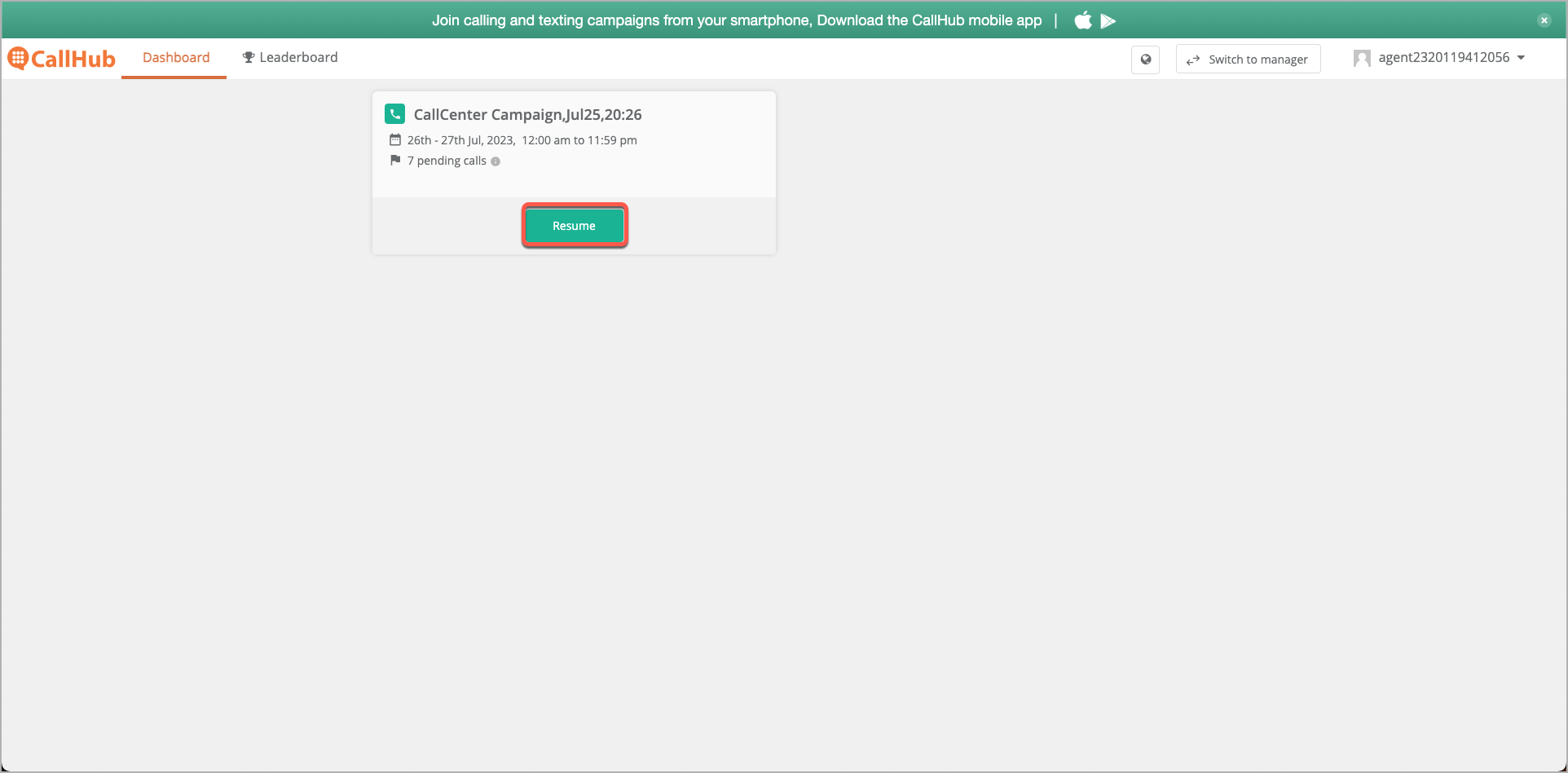 Once you have joined the campaign, you may click on "

Next Call

" to start calling your contacts, recording responses, filling out surveys, and adding notes based on the conversation.

If the call is not answered, you can drop a voicemail by clicking on "

Drop Voicemail

" at the end of the call.

You can see the history of the contact added to your campaign on the left under the "History" tab. When the call is disconnected, hang up cause it can be seen on the top right corner of the screen. The agents can add Dispositions based on the hang-up cause.

Enter the details based on the conversation in the Notes section and click on "

Save

" or "

Save and next call."
Below is a screenshot showing the actions that need to be taken on each section. Also, you may download the attached video for a representation of the call flow.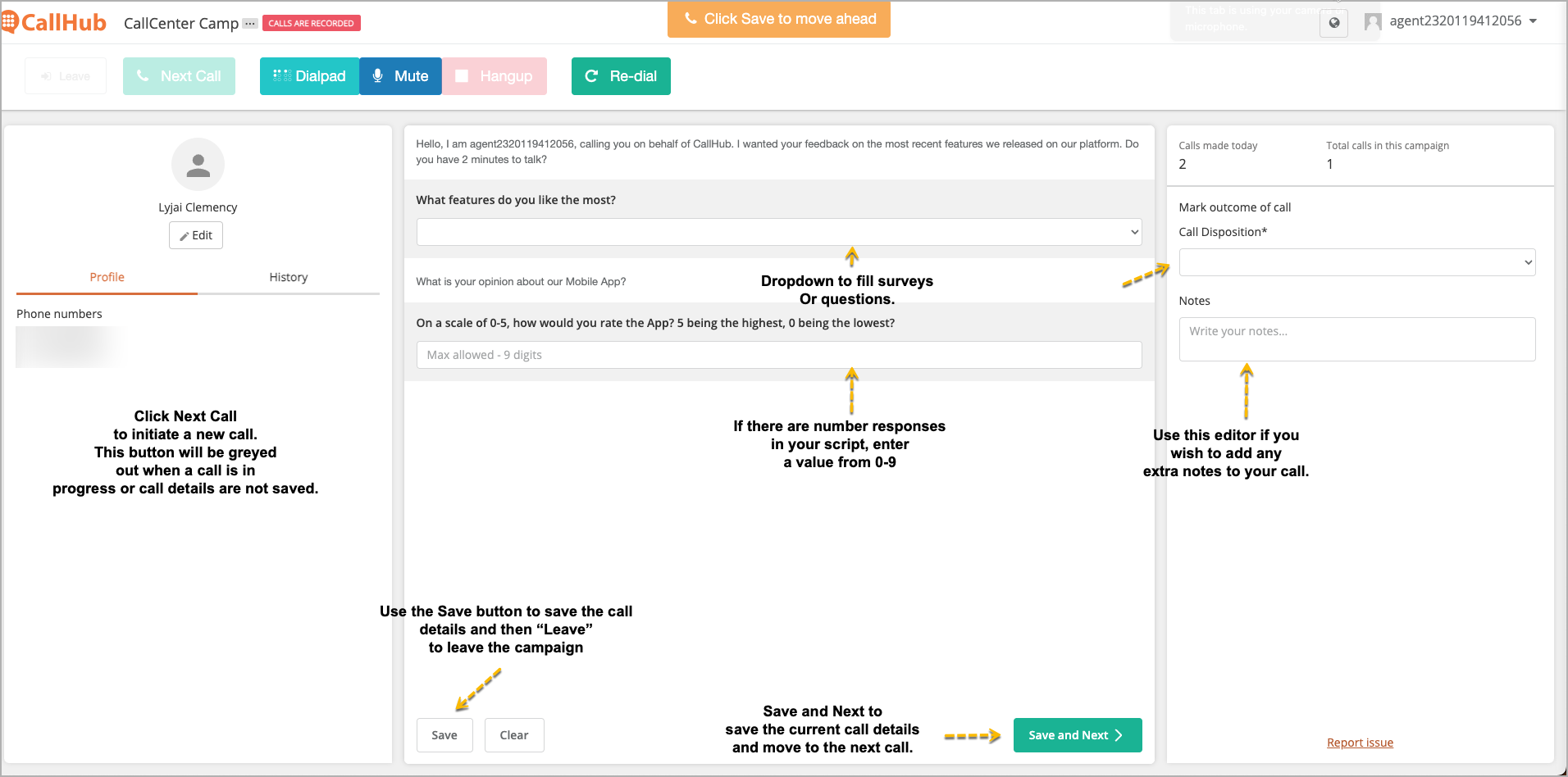 Note: "Drop Voicemail" option is enabled on the agent console only if the pre-recorded audio is added under the Answering Machine option.