CallHub offers 3 ways in which your agents could join the campaign and start making calls. Based on the agent's convenience you can select the required connection preference.
Phone:

On clicking the "Join campaign" button system will call the agent's number and join him with the campaign.
Dial-In: This option allows agents to call a specific number and punch the code displayed on the screen to join the campaign.

Browser:

In this mode, calls will be made from the Chrome browser. Your agent just needs to connect the headphones with his machine/laptop, click the "Join the campaign" button to join the campaign.
Steps to change the connection preference.
Step 1: Log in to your CallHub account and click on Agents.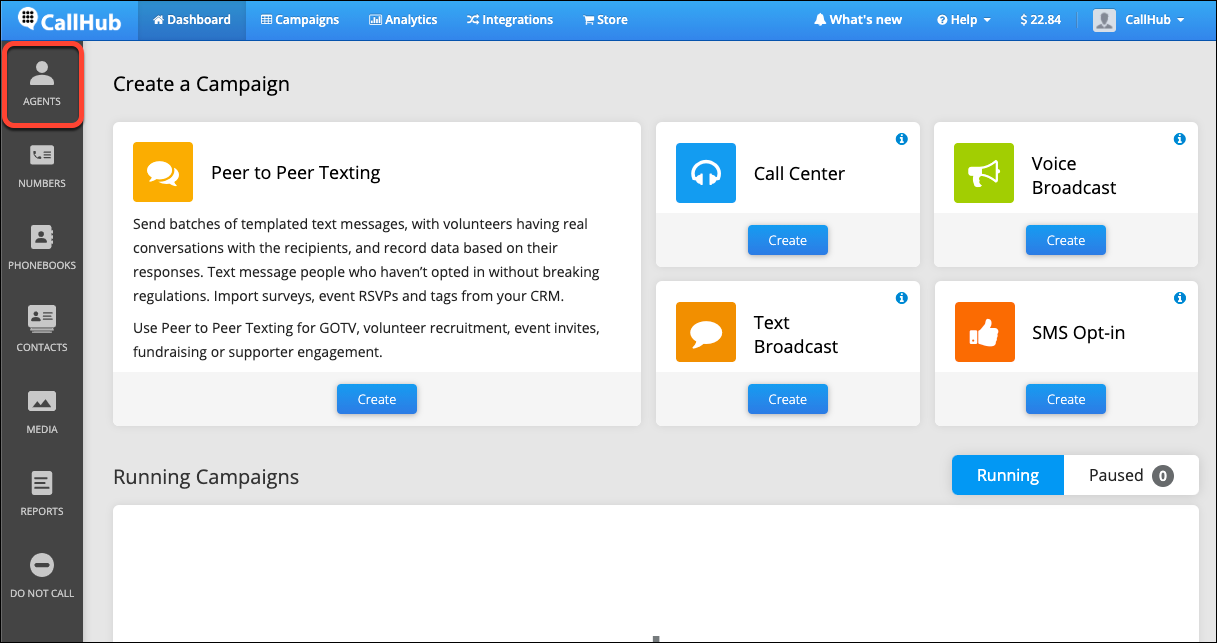 Step2: Select the agent and the Connection Preference type for that agent.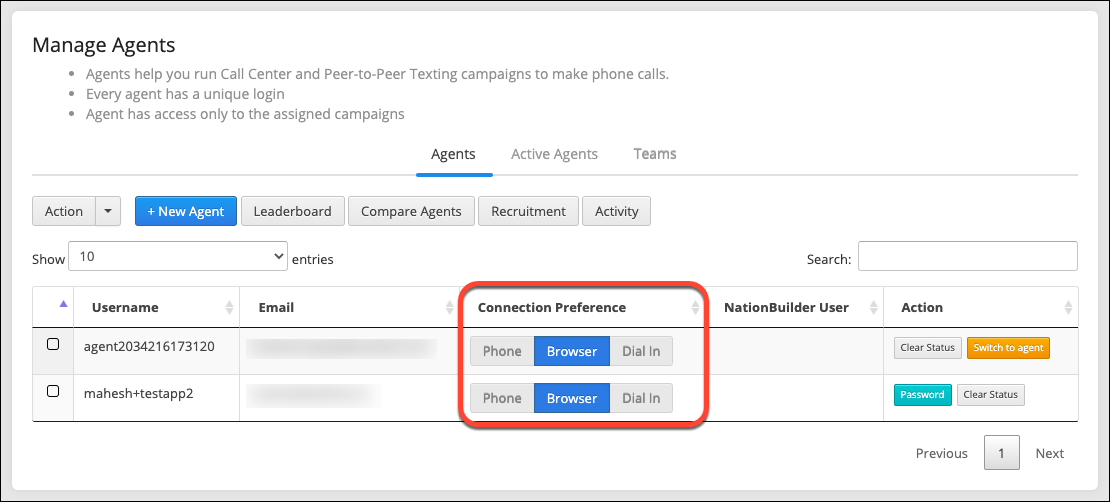 Once the connection preference is changed by the manager the agents can log in to their accounts and make calls.
Note: If the agents are already logged in, they need to refresh their page to see the change in connection preference.