A new contact list from Pending contacts can be created in Peer to Peer Texting, Call Center campaign, and Text Broadcast campaigns.
The number of Pending contacts in a campaign can be found in the "Overview" tab of the campaign under "Campaign Statistics". The contact list of the Pending contacts can be created from the "Results" tab of the campaign. From the dashboard, navigate to Campaigns > Choose the campaign > Results > Create a contact list(dropdown) > of Pending.
Call Center Campaign: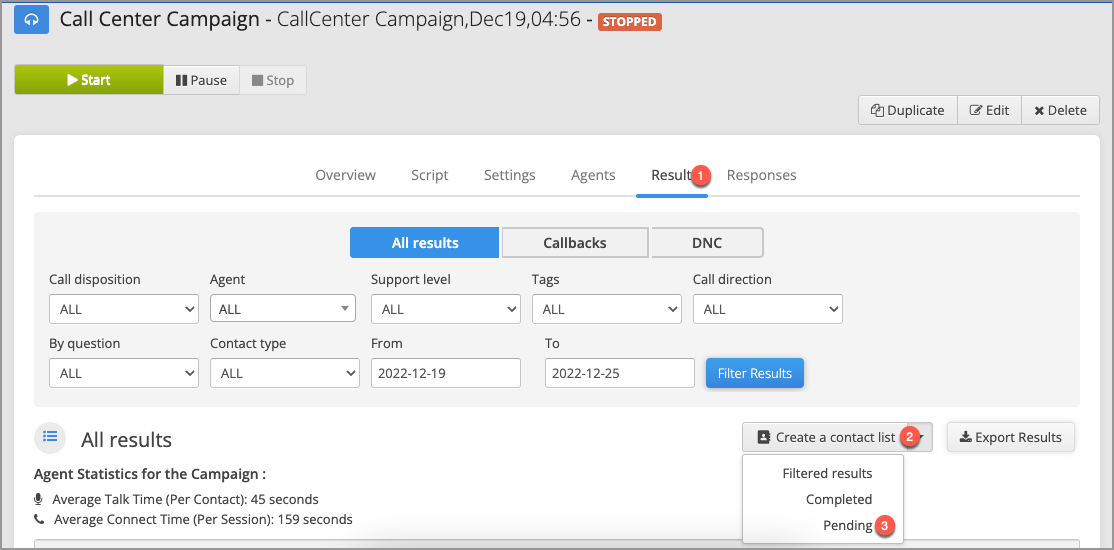 Peer to Peer Texting Campaign: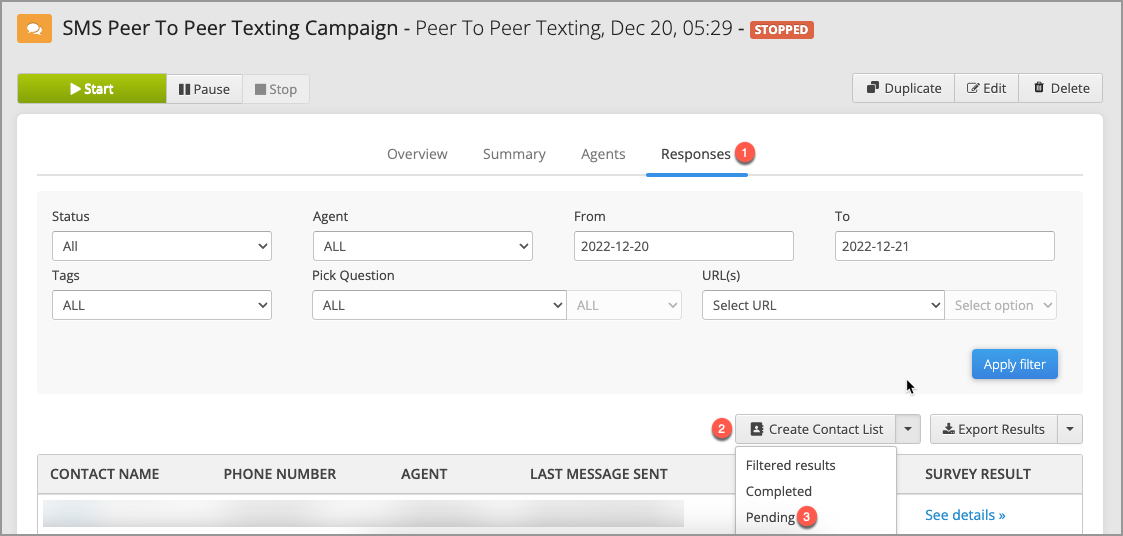 Text Broadcast Campaign: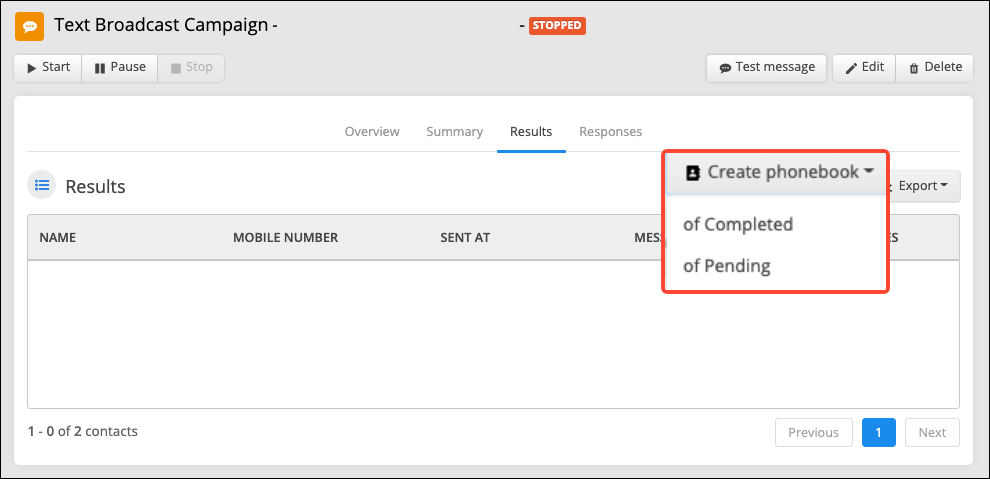 The progress of the contact list creation will be available in the "Contact Lists" section of your CallHub dashboard and you will receive an email to your registered email address after all the contacts are updated in the new contact list.
Note: If the contact count under Pending is zero, no contacts will be added to the new contact list that you have created from the Results tab.