Once you add credits using a credit card/debit card to your CallHub account, it gets saved in your account for future use. To change/update card details, you need to use your new card and make the payment. This will replace the previous card details with the new one.
From the dashboard, click the $ sign after logging into your account.

Select the amount that you wish to add from the dropdown and click the "Add credits" button.

Click on the "Edit" icon to change the card.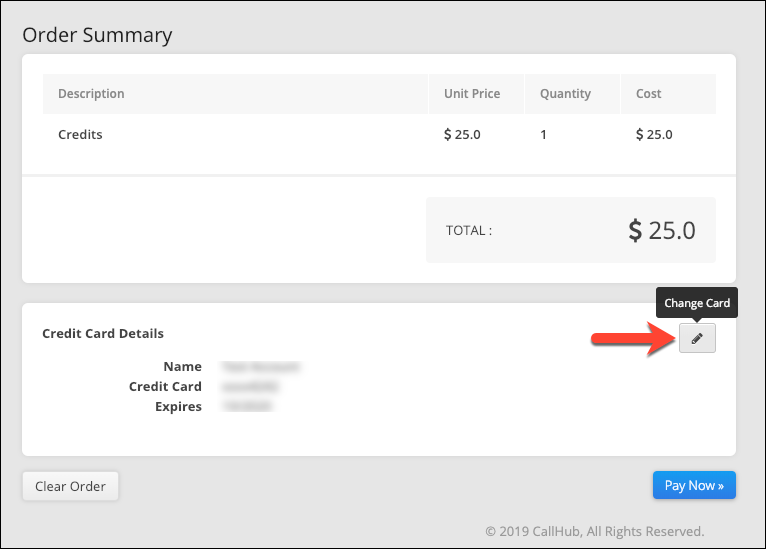 Enter New Credit Card detail and click "Pay Now" to make the payment.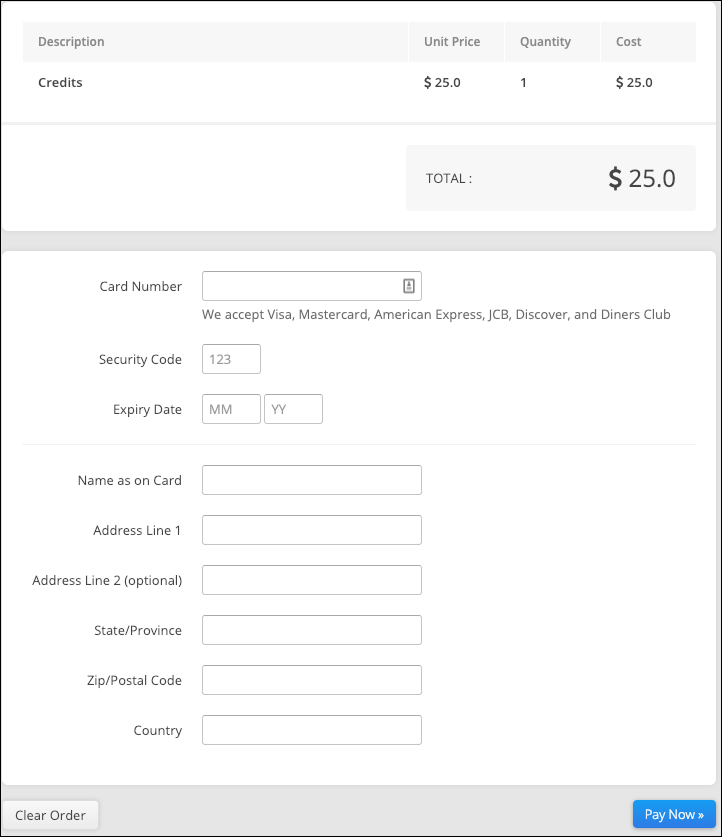 After the payment is made, old card details will be overridden with new card details.
The CallHub support team is always on their toes to help! If it is still off base to your search, please submit your ask at our Create a Ticket page. Happy calling with CallHub Mobile App Android | iOS
Don't have a CallHub account yet? Get a free one now along with $3 credits to test out.