Agent accounts are used in the call center campaign for making calls. To create agents, you need to navigate to "Agents" in your manager account and click on "Add Agent".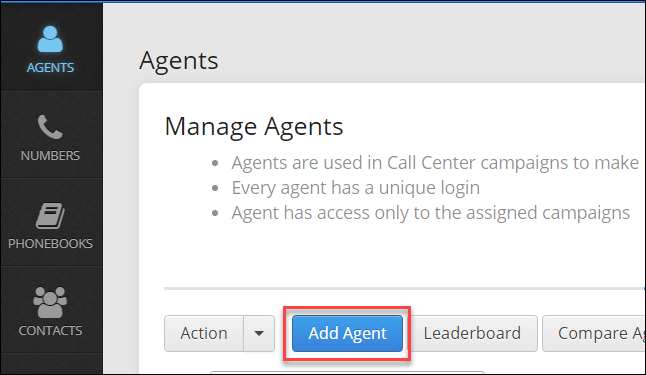 After the agents are created, you may assign them to the call center campaigns. Below are step by step instructions to activate an agent account.
Activate agent account
When an agent is created in the dashboard, an account activation email is sent to the email ID given in the account creation.
You will have to click on the activation link in the email, to activate the agent account.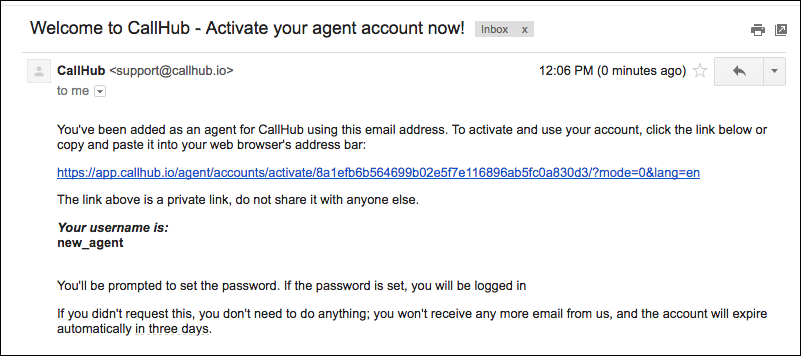 The agent can set the password for their account and log in by clicking on the link in the email.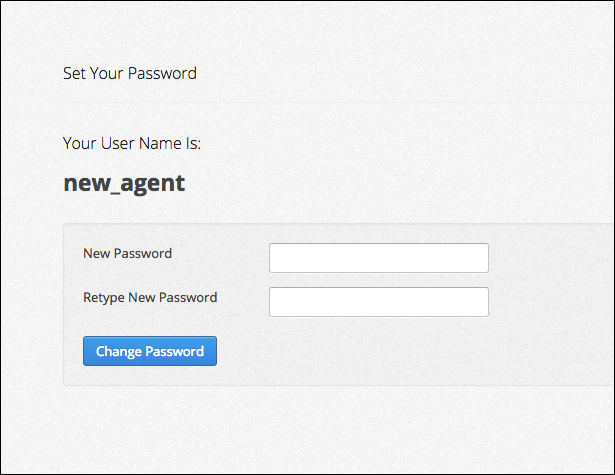 To log in directly after the account set up, you need to go to https://app.callhub.io/login/ and enter your agent username and password. The agent username will be provided in the activation mail which is sent while the account was created.

Note: Usernames for both agent and admin accounts are case sensitive.
The CallHub support team is always on their toes to help! If it is still off base to your search, please submit your ask at our Create a Ticket page. Happy calling with CallHub Mobile App Android | iOS
Don't have a CallHub account yet? Get a free one now along with $3 credits to test out.