Run your campaigns by importing additional information to your contacts by adding Custom contact fields.
Custom fields are the new fields that can be defined by the user to add additional data to the Contact in addition to the regular fields provided by default in CallHub. You can define your custom fields in CallHub here.
Add a new custom field -
To add a new custom field, go to your account's Settings page and click on the tab 'Contact Custom field.'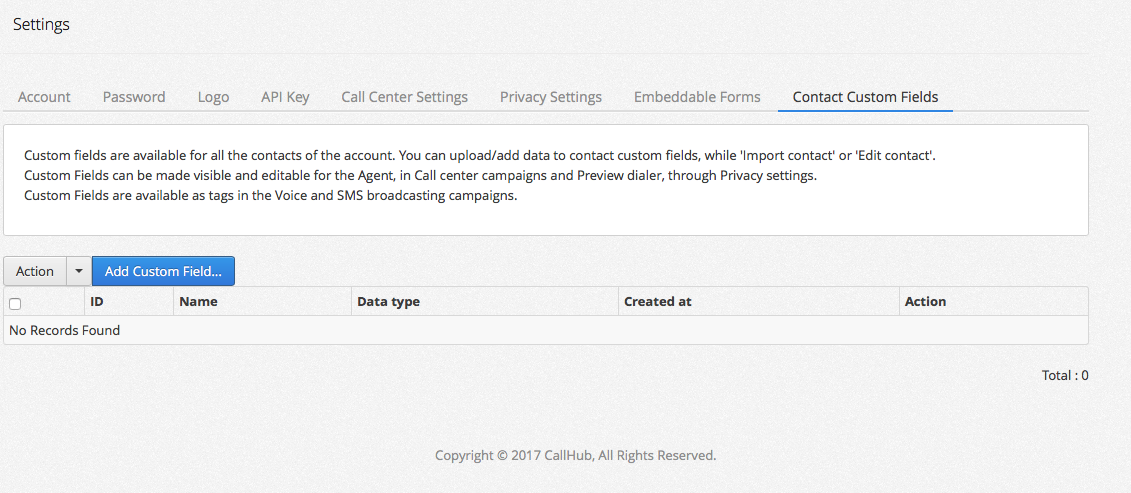 Click on the 'Add Custom Field' button to add a new custom field. Define the field name and field type and click on 'Add'.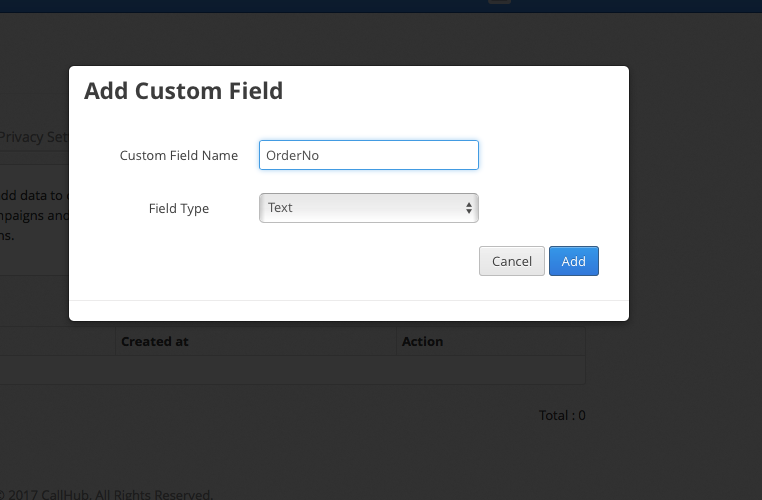 Your new field is now added. To edit the field, click on the 'Edit' icon in the table. Note that only the field name is editable. You can delete the field by selecting the field from the table and clicking on 'Delete Selected' in the 'Action' dropdown in the table.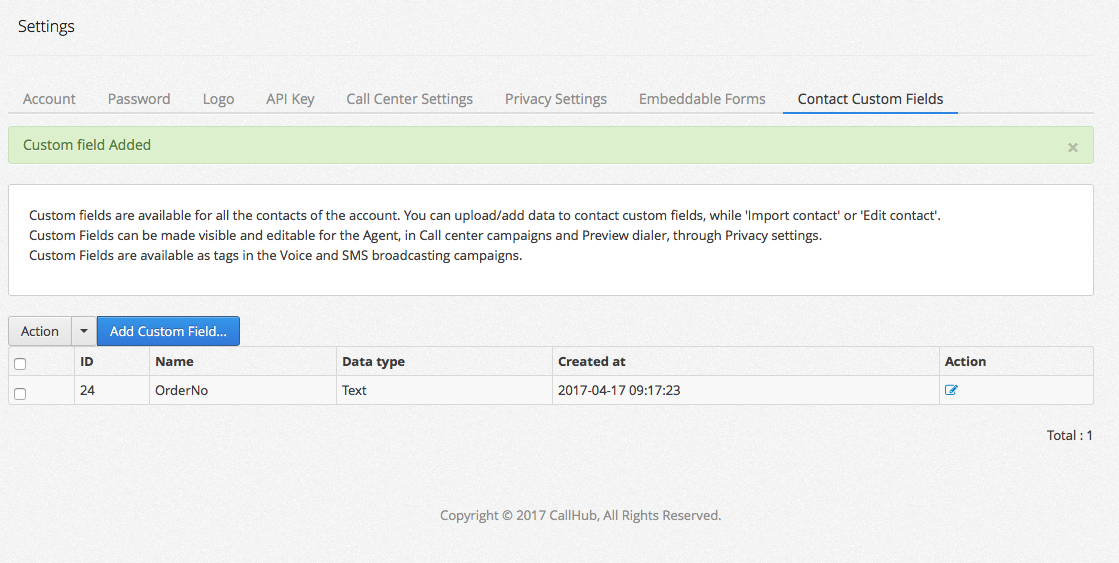 Add data to the custom field in Contact.
You can add data to the custom fields while importing the contacts CSV file or while creating/editing a contact through the contact page. To add data to custom fields while importing through a CSV file, map the contact field to the file column on the CSV mapper page.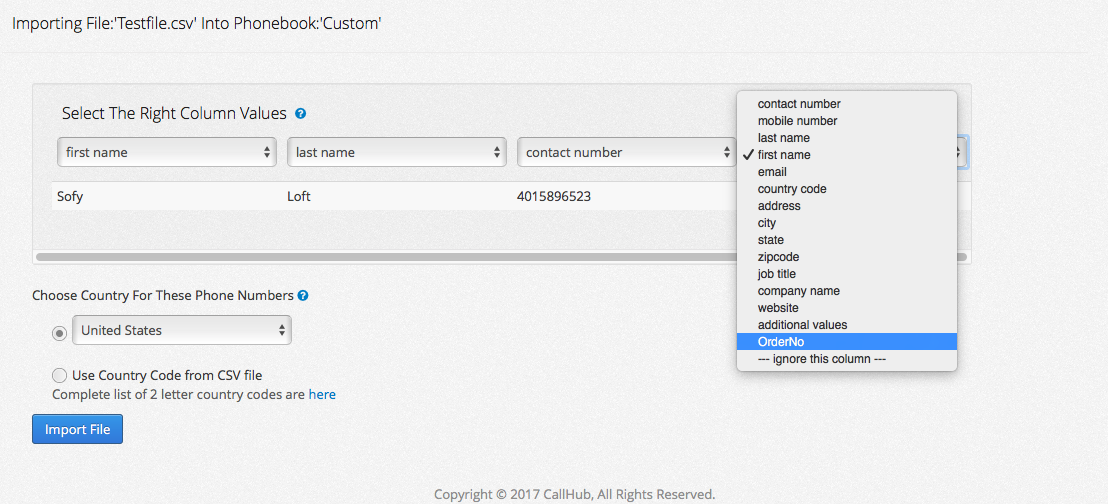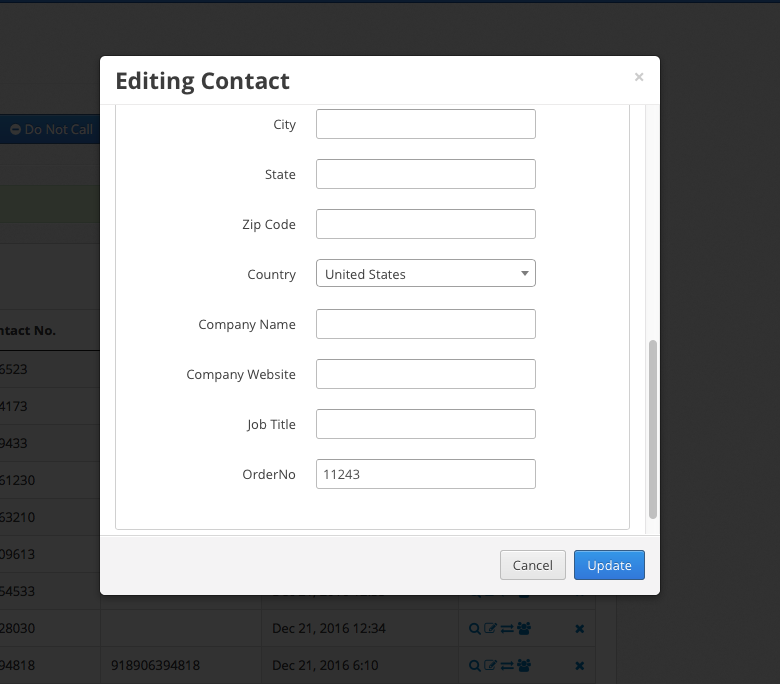 Use custom fields as tags in Voice Broadcasting and SMS Broadcasting
You can use defined custom fields as tags in the Voice and SMS Broadcasting scripts.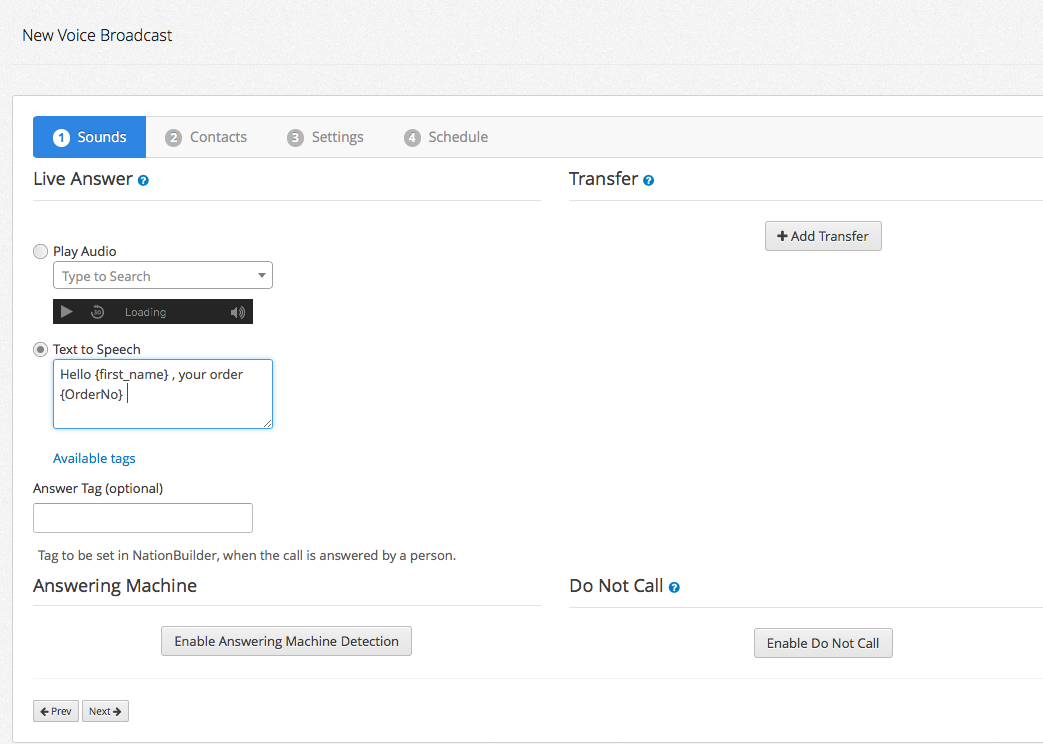 Display/Edit custom fields in Call Center campaigns from the Agent account.
The defined custom fields can be displayed/editable for the Agent in the Call center campaigns.
Define the 'Privacy settings for the custom field in the Privacy settings page here
Depending on the settings, the field will be displayed/editable for the agent.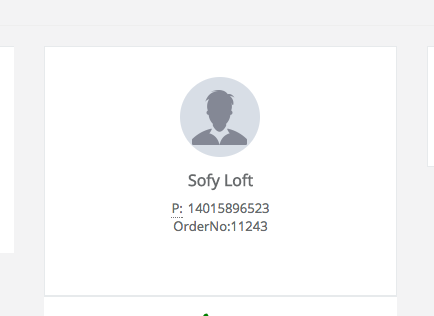 The custom fields are also available in the call center result exports.