Did a contact ask you to call at a later time? You can schedule a call back in CallHub's call center and the system will call them automatically.
The Callback feature allows your agents to engage with the contacts at their preferred time by scheduling a callback. The Schedule a Callback feature thus improves the overall reach of the campaign and encourages quality conversations.
How does the "Schedule a Callback" feature work?
Note: For agents to be able to schedule a callback for a contact, campaign managers have to select the "Callback" disposition in the "Set Call Disposition" survey.
During the conversation, if the contact asks for a callback, the agent must select the "Callback" disposition while filling out the survey. This opens up the callback widget, and the agents can schedule a callback by adding a date, time, and timezone based on the preference of the contact.
The system will automatically call the contact again at the scheduled time to connect him with the agent.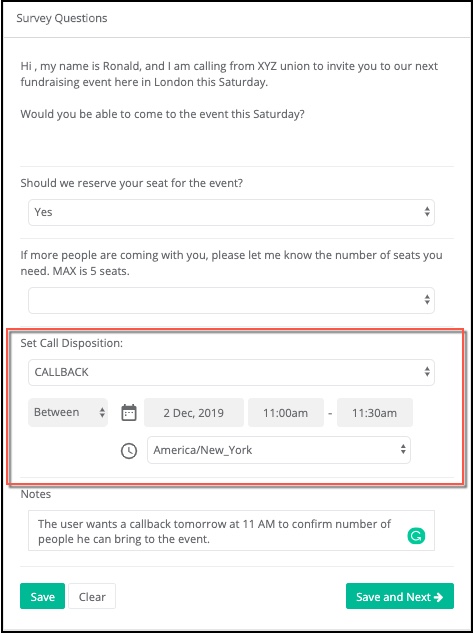 While the agents schedule a callback, they need to select from options "At" and "Between" and select the time frame and the timezone.
Note: It would not be possible for an agent to schedule a callback out of the campaign schedule or at a previous time. If the campaign is finished (all numbers are called), the agent must join the campaign again (2 minutes before) to make scheduled calls.
Where can I see the scheduled callbacks?
On the admin console, CallHub displays the number of scheduled, attempted, and unattempted calls on the overview page.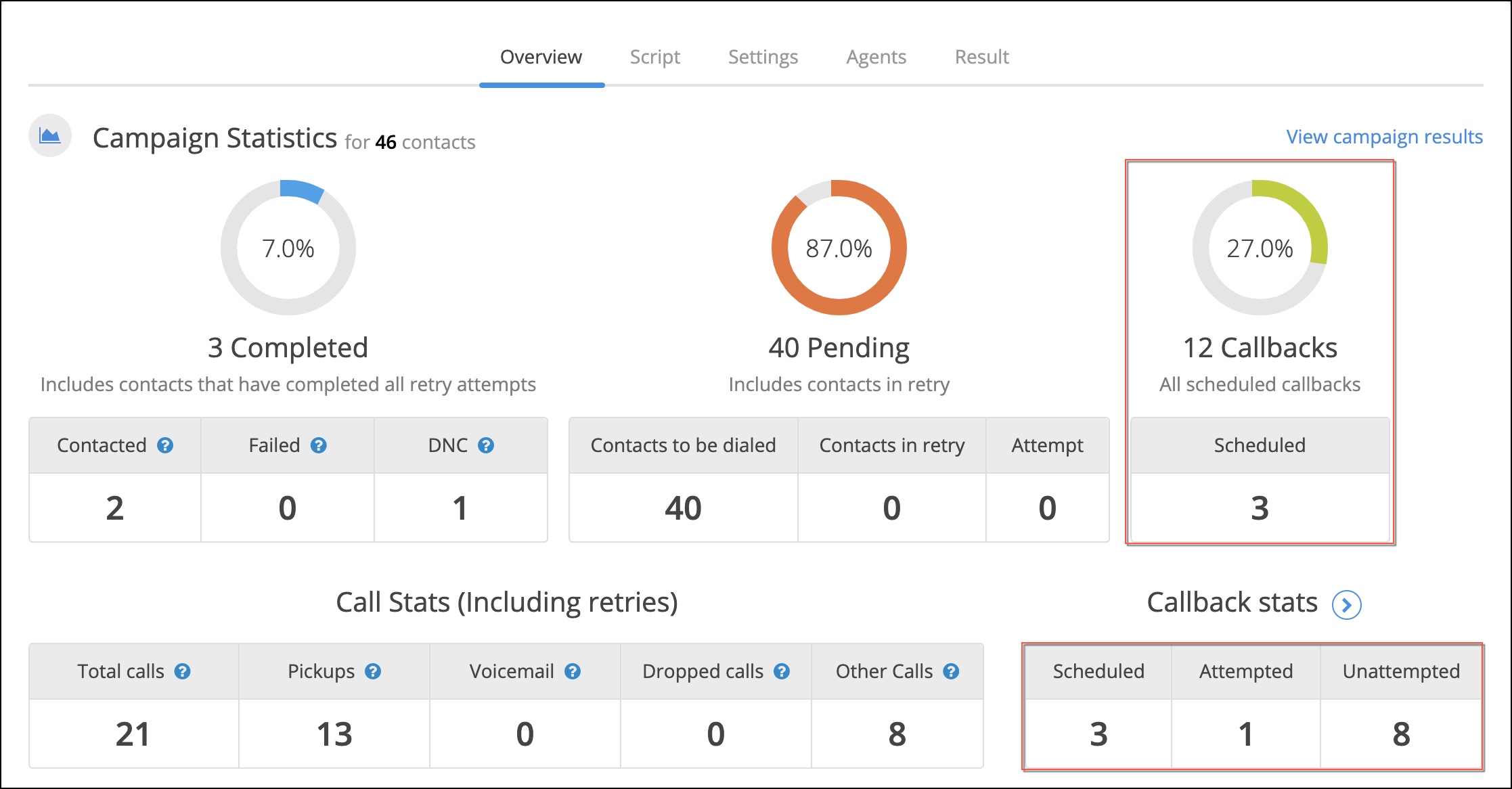 Scheduled:

Number of callbacks scheduled in the current campaign.

Attempted:

Scheduled callbacks attempted from the current campaign.

Unattempted:

Number of scheduled callbacks that are unattempted.
A call is marked as unattempted if no agent is available to take the call at the scheduled time, Or the campaign is not active (campaign state is set to STOP or PAUSE) when the call is scheduled.
You can also generate a report from the report section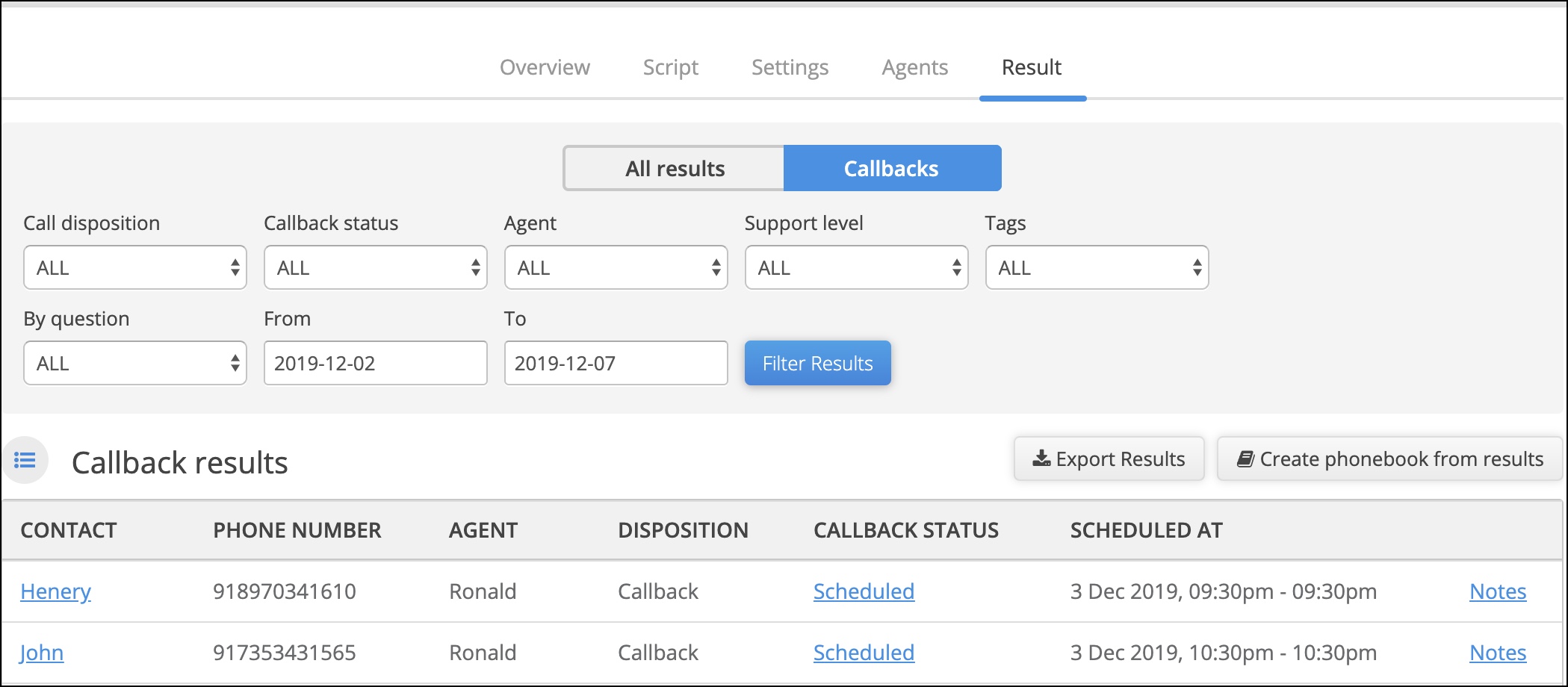 Here, the manager can filter the results based on available options and export the results for your records or create a new contact list to use in your next campaign. The manager could also re-schedule a callback if required by clicking the Callback Status.