In SMS Campaigns, you need to rent a number to use it as the Sender ID/Caller ID. Below are steps on how to rent a number while creating SMS Campaigns.
SMS Broadcasting Campaign
The option to rent a number in the SMS broadcasting campaign will be available in the "Message" section. You need to click on "Automatically rent a number."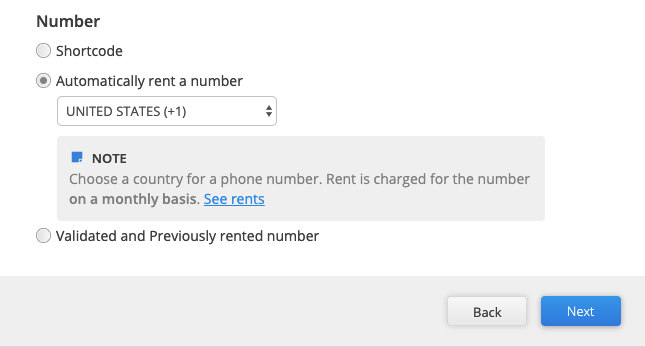 ---
Peer to Peer Texting Campaign
The option to rent an SMS number in Peer to Peer texting campaign is available in your campaign's "Targeting" section. You can either rent a new number or use an existing number(if you have already rented one).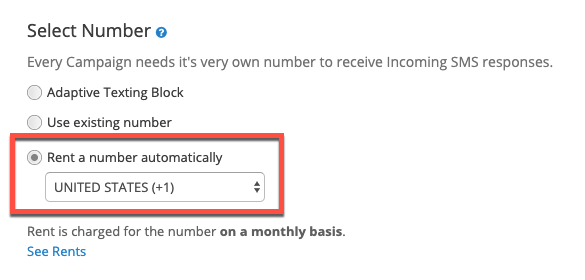 Once you have set up a campaign, a number will be automatically rented based on the specified country code. You may find the list of SMS numbers you have rented in the "Numbers" section of your CallHub dashboard under "Texting."

---
Rent Numbers manually
You can manually rent SMS numbers from the "Numbers" section of your CallHub dashboard. You need to navigate to Numbers>Texting>Rent and choose the area code.

Clicking the "Rent" button will show you the following screen where you can search for a number from a specific area code.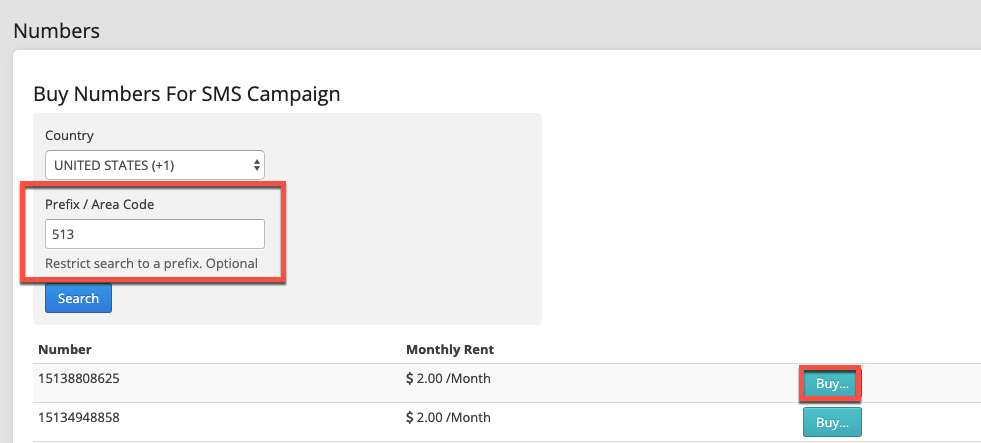 The system will automatically charge your account for the rented numbers from the credits available in your account. Rented numbers will also be auto-renewed on a monthly basis.
Note: Rent is always paid in advance. You will be charged for the number if it is active in your account and not used in any campaigns.