A step-by-step process on signing up for a CallHub account and activating it by completing the Phone number verification.
The sign-up process requires you to enter your valid email address, click the checkbox to agree with the terms, and then click the "Create My Account" button to proceed to the activation steps.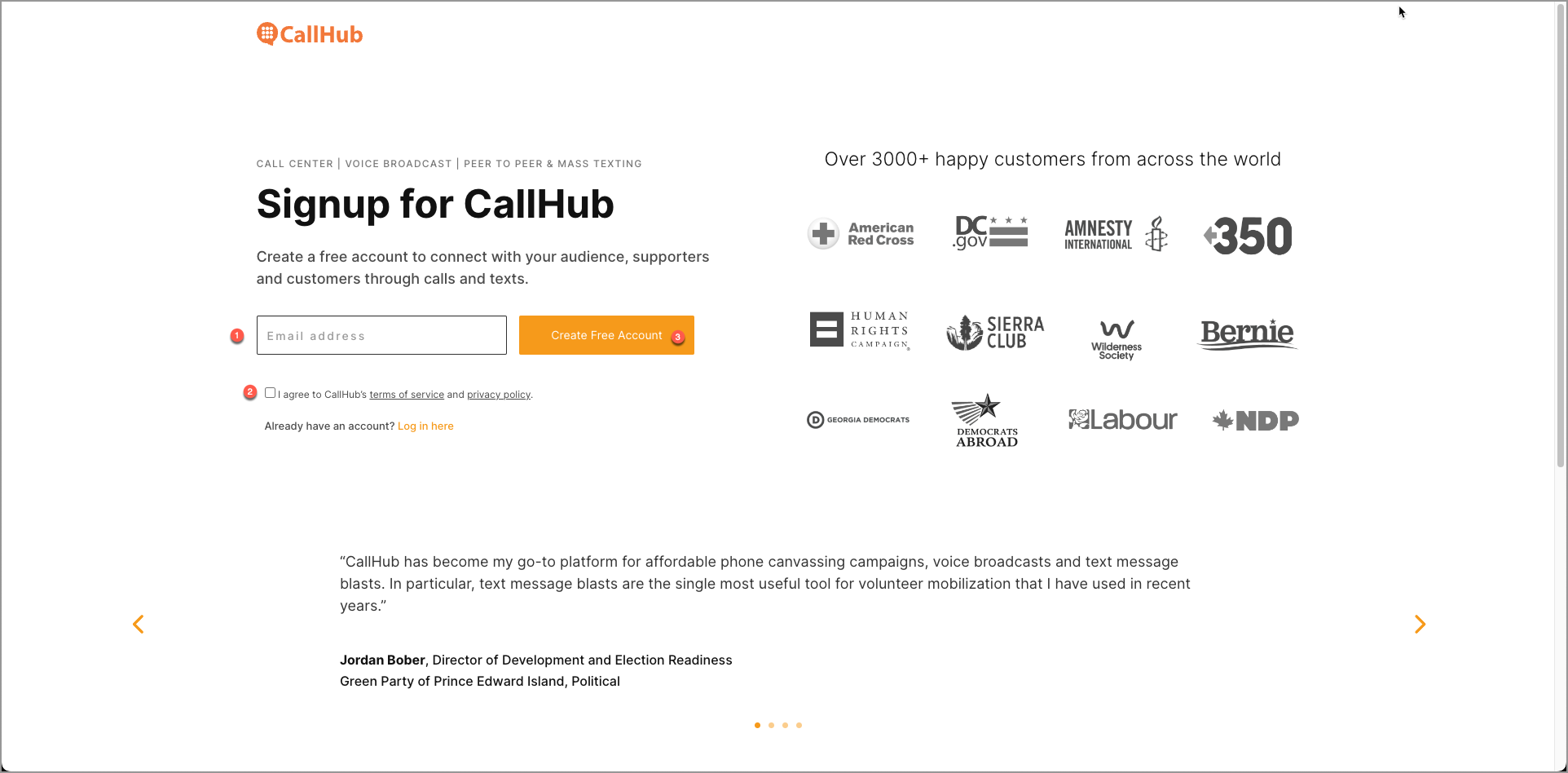 You need to enter your name, industry, password, and number on the verification page to verify your account.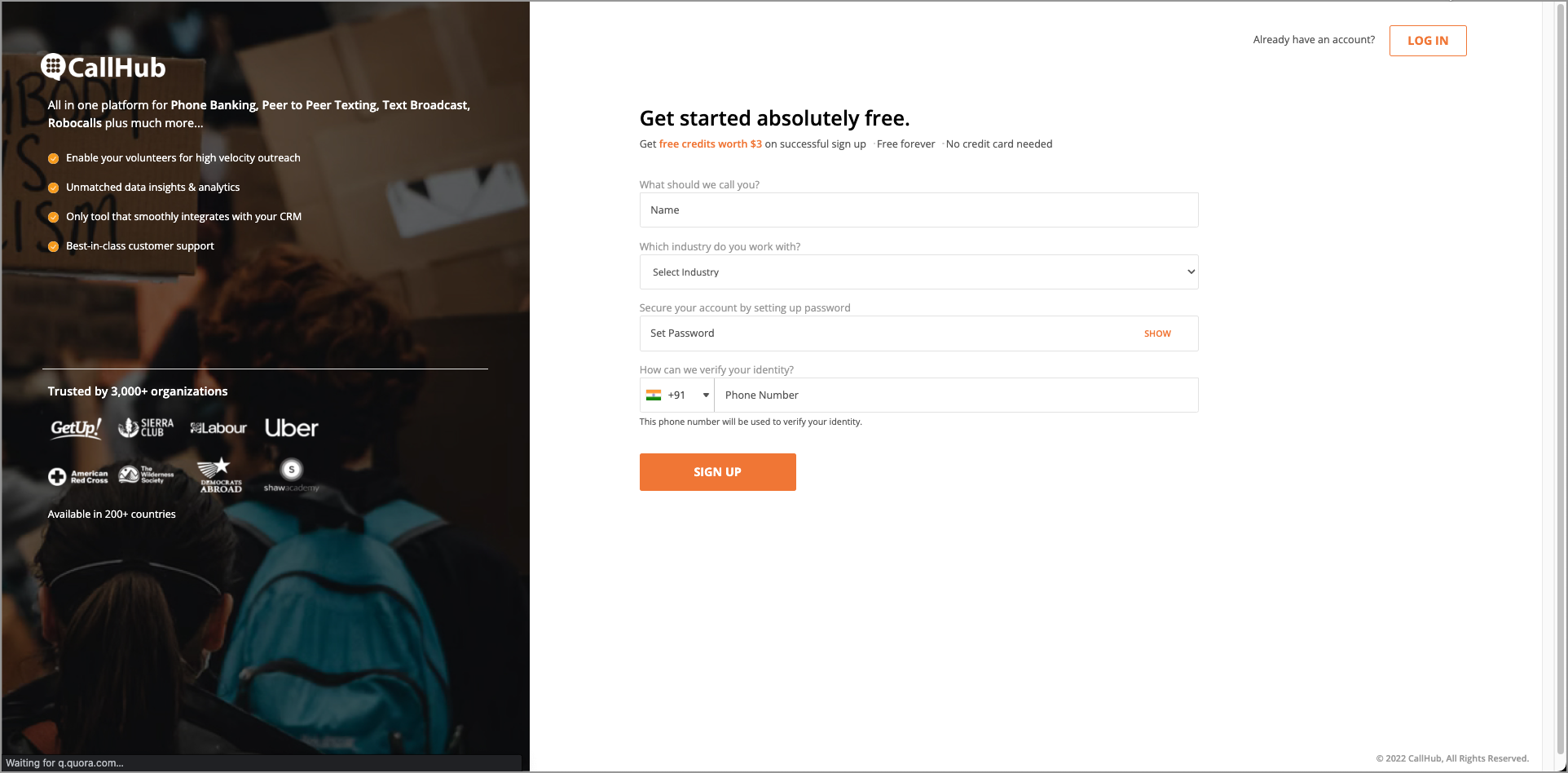 Once you have entered these details and clicked on "Signup," the system will call your number. You need to answer the call and enter the validation code displayed on your CallHub dashboard.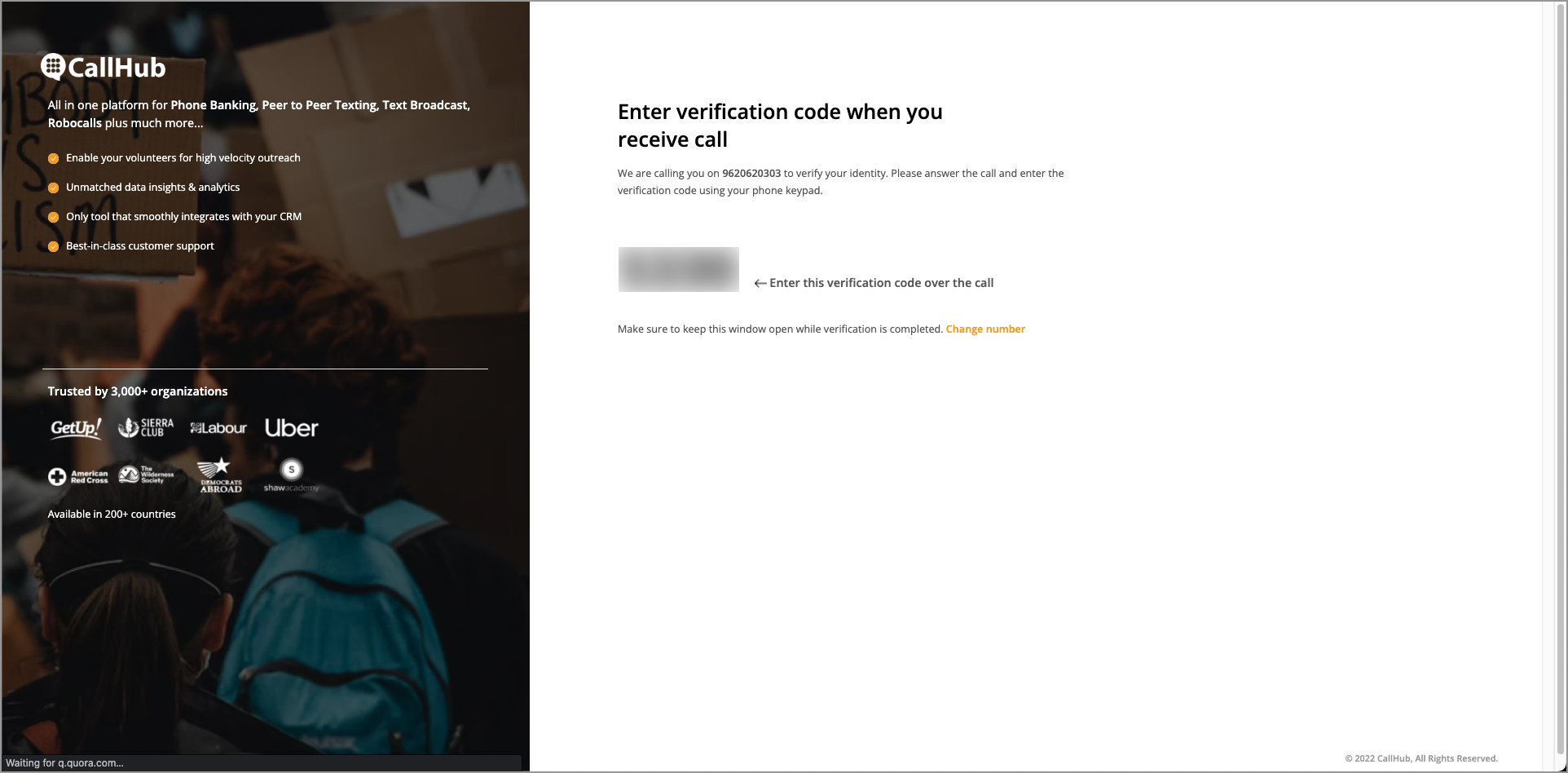 Post verification, you will be automatically redirected to the CallHub dashboard. Here, you need to verify your email address by clicking on the link you have received in your email.

The verification email is valid for 30 days; if you have not verified your email within 30 days, you may contact us at support@callhub.io.
Note: Email verification is required to initiate a payment from your CallHub dashboard.