Integrating your Luminate Online account with CallHub can enhance texting campaigns. See how to do that for all texting tools on CallHub.
In this article, we will discuss all options available for integrating Luminate Online with Peer to Peer Texting, Text broadcast, and Text to Join campaigns. Before creating the campaigns, ensure that you are connected to Luminate Online.
Peer-to-Peer Texting -
The "Script" section allows you to add Luminate Online Events. - Optional
You can add the events created in Luminate Online in Peer to Peer Texting campaign and get the results synced back in Luminate Online by selecting specific interests for each answer.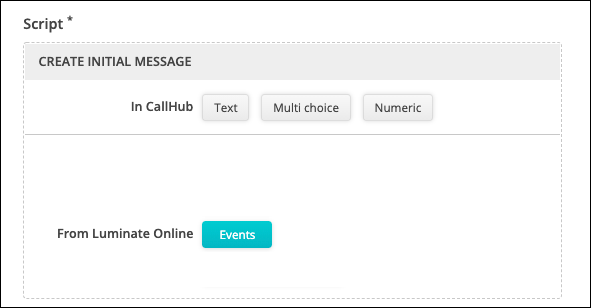 Under the "Integrations" section, you can choose Interests available for agents while conversing with contacts. Also, you can link your campaign with "Interaction" in Luminate Online. -Optional

Text Broadcast Campaign -
While creating an SMS Broadcast campaign, you can link your Luminate Online Interaction, adding a log to the constituent's record.- Optional. Also, you can add "Interest" to constituents when the message is sent or received.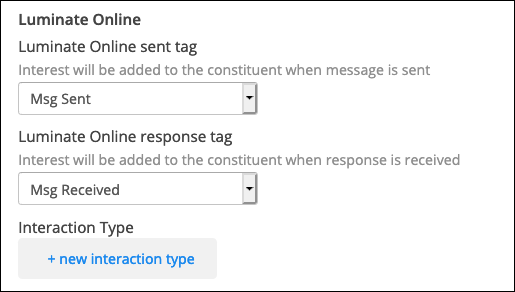 You can set Auto Reply Keywords and could link it with an Interest in Luminate Online. This will flow back to Luminate Online as an Interest for the constituent.- Optional. For positive responses,(YES) can be used to trigger an email from Luminate Online.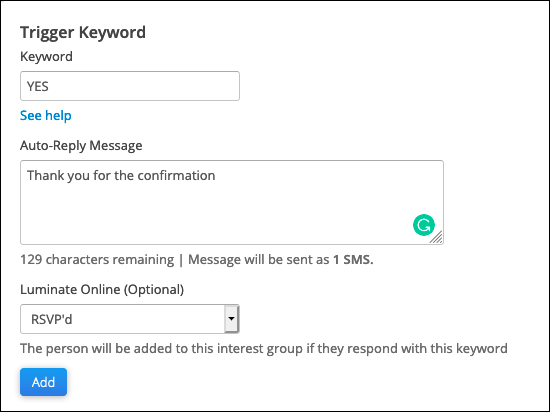 Every message sent and received will flow back to a constituent as Luminate Online Interactions log based on the chosen Interaction types during the campaign creation flow.
Text to Join campaigns
You can add "Interest" to the Text to Join campaign. This will sync back to Luminate Online for a new constituent record. Like, if you are running a Text-to-Join campaign to get consent/OPT-ins from new donors. Then, users who interact with you to be a part of the event will be marked with Interest "Donor" in Luminate Online.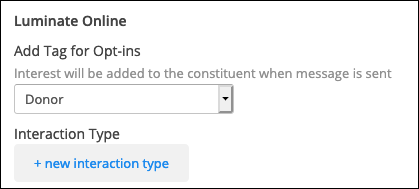 Data Synced back to Luminate Online
Peer to Peer Texting -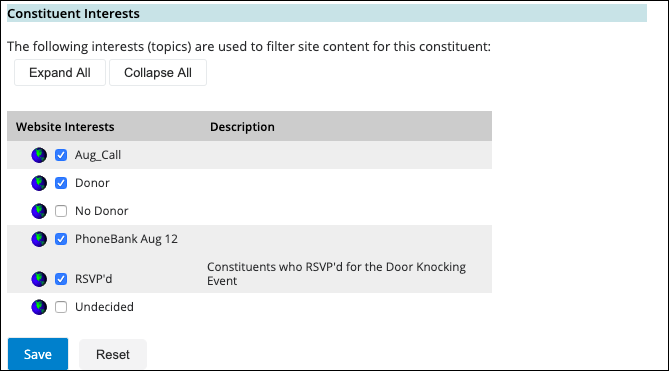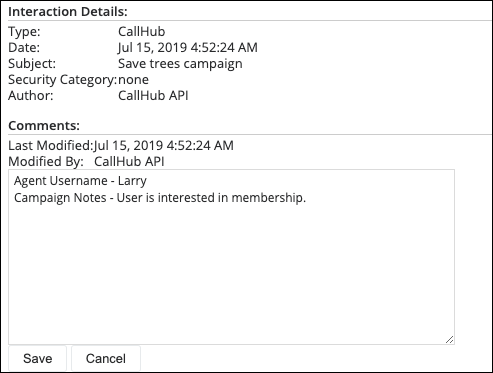 Text Broadcasting Campaign -