Send batches of templated text messages using Text Banking, with volunteers having conversations and recording responses in real-time.
Text message people who haven't opted in without breaking regulations. Import surveys, event RSVPs and tags from your CRM.

Use Peer to Peer Texting for GOTV, volunteer recruitment, event invites, fundraising, or supporter engagement.
Note: Before creating a campaign, make sure that you have a contact list containing Mobile numbers.
Create a Peer-to-Peer Texting Campaign
1.1 On the Dashboard, locate Peer to Peer campaign tile and click the "Create" button.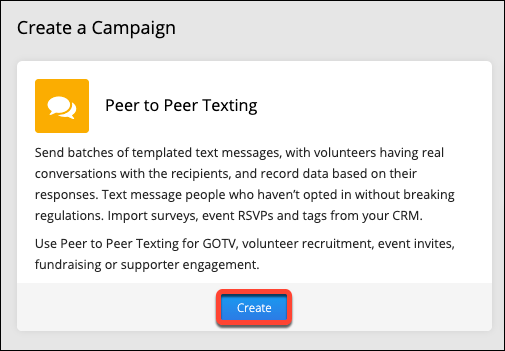 1.2: Setting up the campaign begins with naming the campaign.
1.3: Script, which includes an initial message and survey questions.
You may enter your message and personalize them using merge tags. Personalized messages get higher response rates and engagement. Click on the Merge tag option to find the list of tags available for the campaign. You can know more about merge tags here.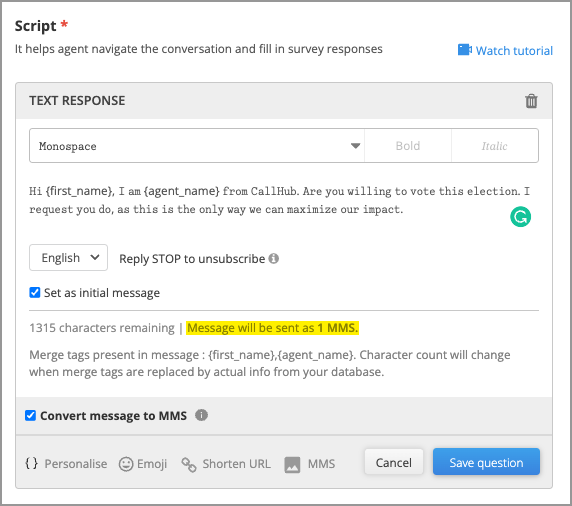 Please note that the Standard SMS contains at most 160 ASCII characters or 70 Unicode characters. If you exceed the limit, you will be charged for 2 SMS.
Font Styles and Text formatting - You can use different 𝔽𝕠𝕟𝕥 𝕤𝕥𝕪𝕝𝕖𝕤, bold or italics while sending messages to your contacts. Apart from this, you can increase your engagement with your audience using emojis to make it more friendly and personalized.
If you wish to use font styling in your SMS campaigns, check the "Convert message to MMS" option to ensure you are not charged for multiple segments. You will be charged for 1 MMS after enabling this option. Incoming messages will be charged based on standard SMS and MMS rates.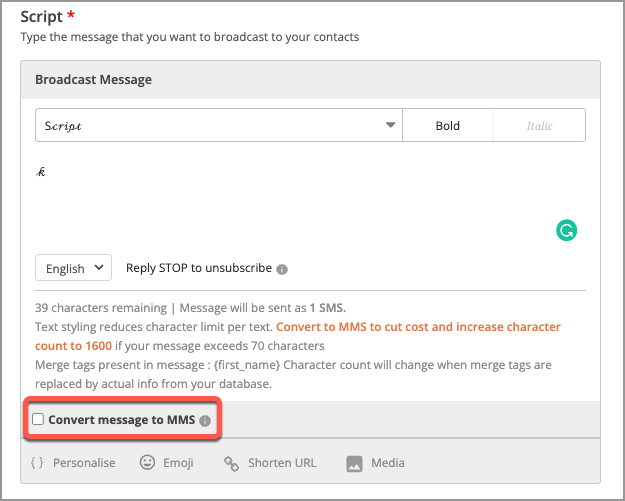 1.4. You can use survey questions to collect user data regarding your event. You can add Multi-Choice, Text, or numeric questions.

1.5 For quick responses to incoming messages, you have an option to add saved replies. Your Agents/volunteers can choose and send these standard replies to contacts.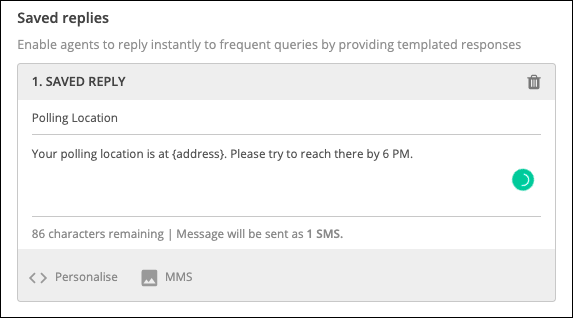 Link a contact list and Select a number for your campaign.
2.1. The next step is to link the contact list(s) with your campaign.

Note: You can add multiple contact lists while creating the campaign.
2.2. Number refers to the phone number that your contacts will see when you send messages.
You have three options while setting up Caller ID, Rent a Number automatically or Use an existing number or Adaptive texting block.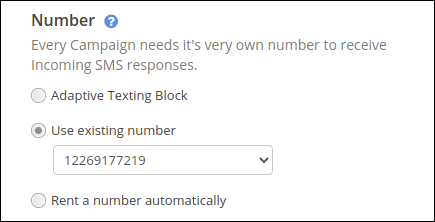 Rent a Number automatically:

With this selection, you can choose the country you want to rent the number for sending out messages through your campaign.

Use existing numbers

: You can use current numbers for your account by choosing the current number from the dropdown.
Note: Please note that if the rented number does not show in the dropdown, it means that you have a campaign running with the same number. It would be best to stop the campaign first before reusing the same number (use the existing number).
Adaptive Texting Block:

Adaptive Texting Block helps users configure their outreach rate campaigns, handle local presence, and effectively manage rented sender IDs. You may read more about Adaptive texting

here

.
Agent Settings
3.1 You may add a message for your agents to tell them about your expectations with the current campaign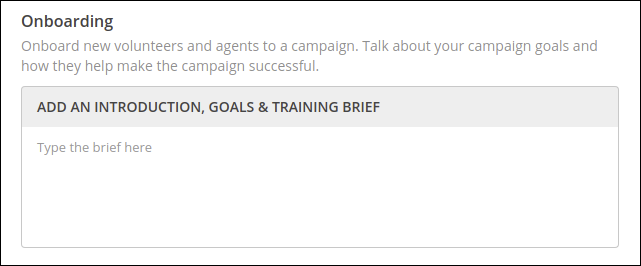 3.2 Assign agents: You can choose to Assign All Agents or Select Agents to add them to the campaign or skip the step to Assign agents later.

Note: Assign All agents option will add any newly created agent to the campaign by default. So if you haven't created any agent accounts, you could go with this option.
Profanity filtration
With this feature enabled, managers can shield their agents from receiving profane messages, thereby boosting their morale. You need to enable the slider button and select the agents that can report messages as profane.


Profane flagged messages will not be counted under inbound and unread messages. For more details on Profanity Filtration, click here.
Auto Assign Contacts
The campaign manager no longer needs to assign contacts to agents manually. As the agent logs in to the agent console and joins the campaign, the system automatically assigns 100 contacts at first. Once the agent sends messages to 100 contacts, the system assigns contacts in batches of 100. Click here to know more.

Schedule your campaign
This is a crucial section of setting up a campaign. You need to set the START and FINISH date for your campaign, select Daily Operational hours, and can also choose to run a campaign on weekdays or weekends or certain days of the week.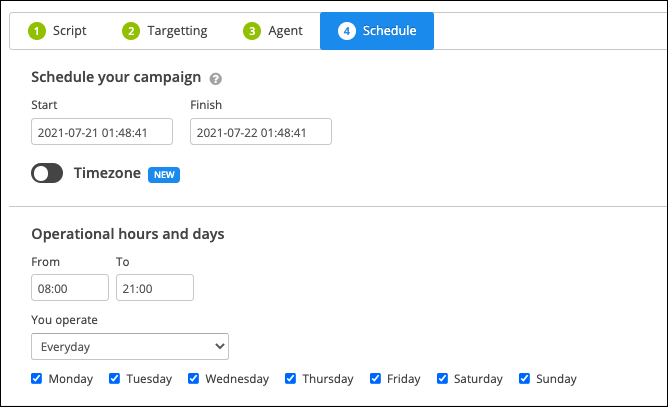 Once you have started the campaign, the system analyzes the contact list and filters contacts that are identified as Landlines or VoIP numbers. You can find the results in the Overview section and Export the list by hovering over the "Filtered" section.
We have added this feature to ensure you follow best practices and do not send messages to Landlines or numbers that are not capable of receiving incoming texts.