Interaction logs help you see how your constituents engage and interact with your organization and how effectively you can communicate with them using CallHub campaigns. In this article, we will discuss the steps involved in adding an interaction type to your Luminate Online instance and syncing it with CallHub.
To add an Interaction type available in your Blackbaud Luminate Online instance to CallHub, you need to follow the below steps.
Step 1: Log in to your Luminate Online Instance.
Step 2: Navigate to Setup > Interactions Management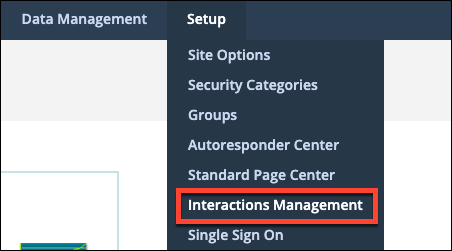 Step 3: Copy the ID and name of the interaction.

Step 4: While creating a campaign, look for the "Luminate Online Integration" section and click "Add new Interaction type"

Step 5: Add an interaction type name and ID in the dialog box.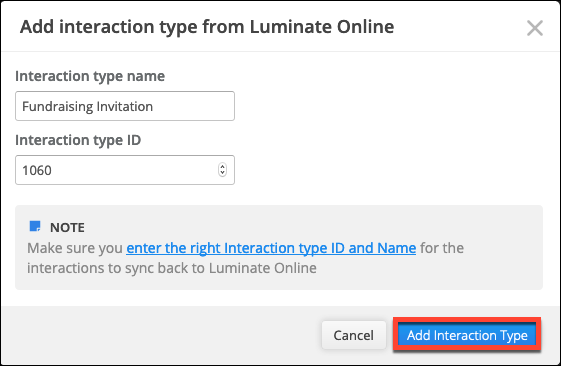 Once added, this interaction will be available under the dropdown.