In this article, we will discuss how to set up a Call Center campaign on CallHub using the NationBuilder integration fields.
Go to 'Dashboard' and select create under the "Call Center" section.

Click

here

for complete details on how to create a Call Center campaign.

In the script tab, click on "Surveys" under the NationBuilder section and choose the survey you wish to embed on your campaign.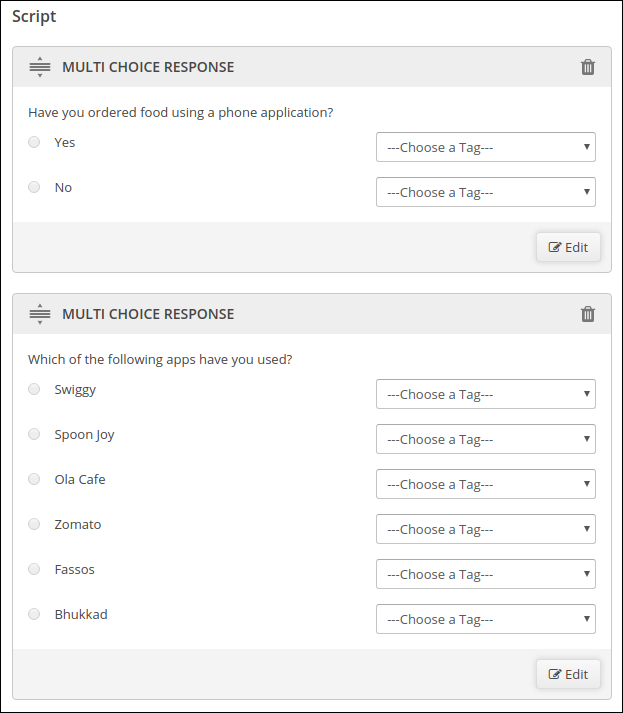 In this next section, you can set up Call dispositions for your campaign. Here, you can add tags to your dispositions and these tags will sync back to the contacts on your NationBuilder CRM.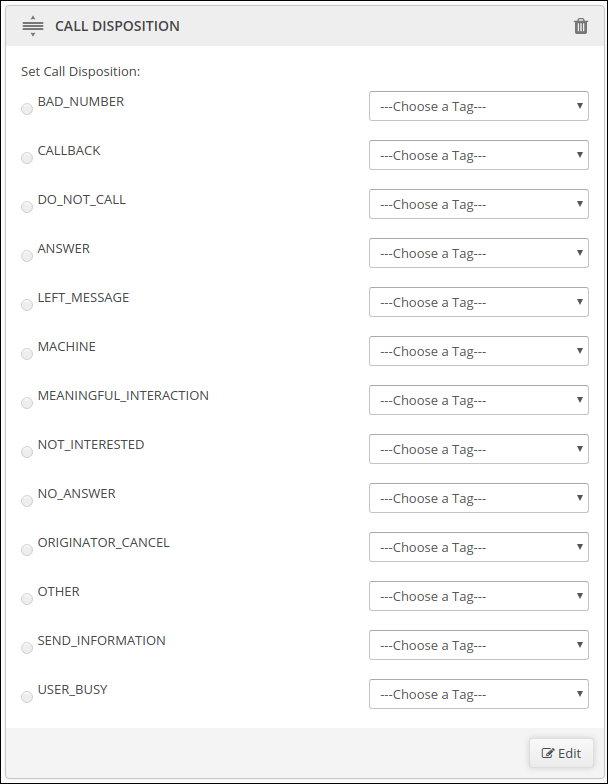 Select the 'Contact type' in the 'Settings' tab to enable logging in NationBuilder. Also, you can make Tags available for Agents so they can select them while on a call with the contact to log additional information.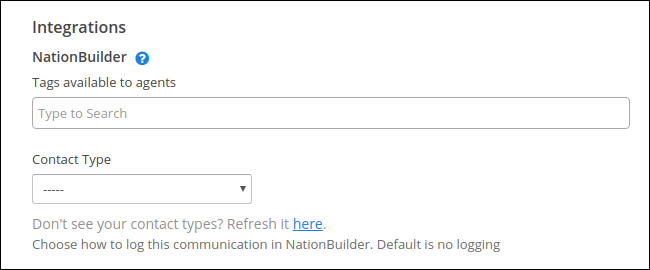 Note: If this field is not set, data will not flow back into NationBuilder.
Once you have set up the tags for these fields, you need to follow the regular process of setting up a Call Center Campaign and click on Finish to complete the setup.
Data sync to NationBuilder
Once the calls are made and the data is logged by the agents, the corresponding data for these calls will be synced to NationBuilder in real-time.