In this article, we will discuss the steps to connect to NationBuilder CRM from CallHub using your NationBuilder's login credentials.
This integration allows you to import data from NationBuilder into CallHub and sync all the results back into NationBuilder. Get RSVPs for your events, conduct your surveys, get views on your positions in real-time.
Connect to NationBuilder
Click on Integrations in the Menubar. In the NationBuilder section, input your nation.
The system will redirect you to a login page to enter your NationBuilder admin credentials.
Enter the login details and click on Connect.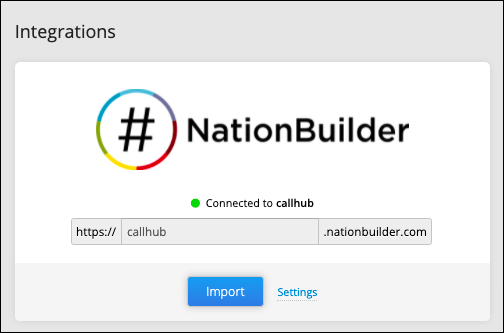 CallHub imports the "Mobile phone" of the person in NationBuilder as the primary number for SMS campaigns. If the "Mobile phone" is not present or invalid, then CallHub does not import a phone number for SMS.
For Voice campaigns, CallHub imports the "Home phone" of the person in NationBuilder as the primary number. If the "Home Phone" is not present or invalid, then the "Mobile phone" is used as the primary number for voice calls.
You can customize this for your account from "Import Settings."

You can also use the checkbox to ignore various preferences of contacts set in NationBuilder.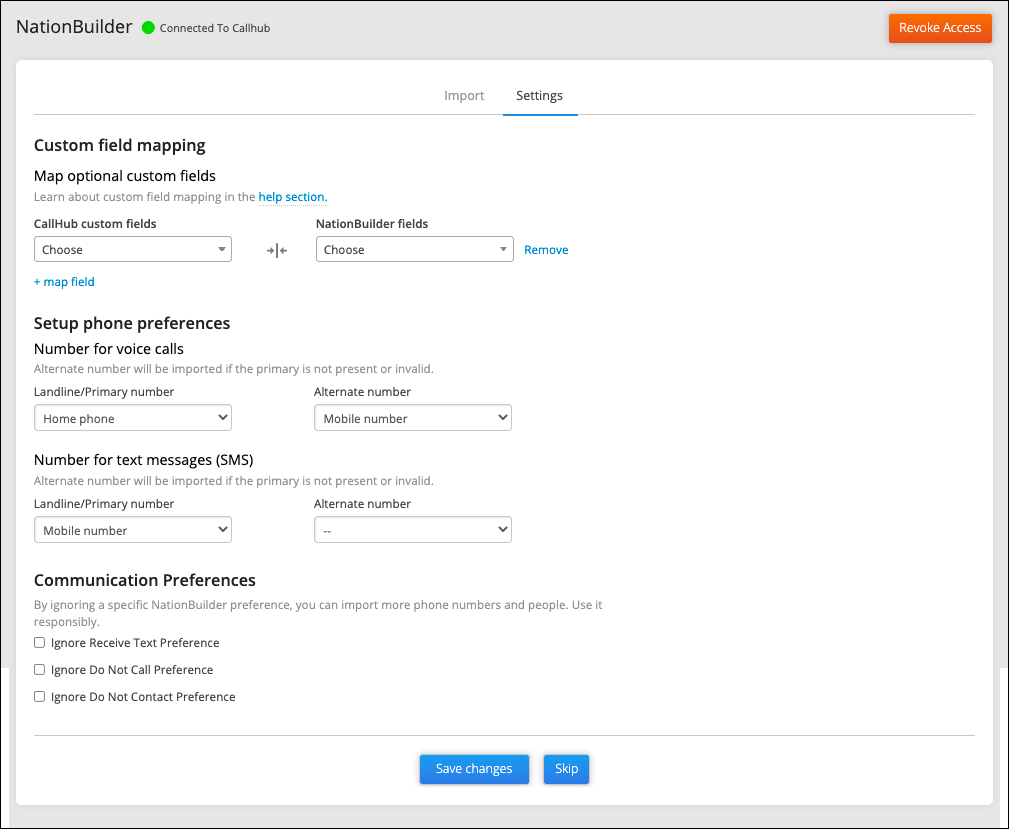 Import a list from NationBuilder
Assuming that you have already created a list on NationBuilder, you may navigate to the "Imports" section to import the contact list. If you haven't added it yet, you can add/import the list to NationBuilder from the "Lists" section on your CRM.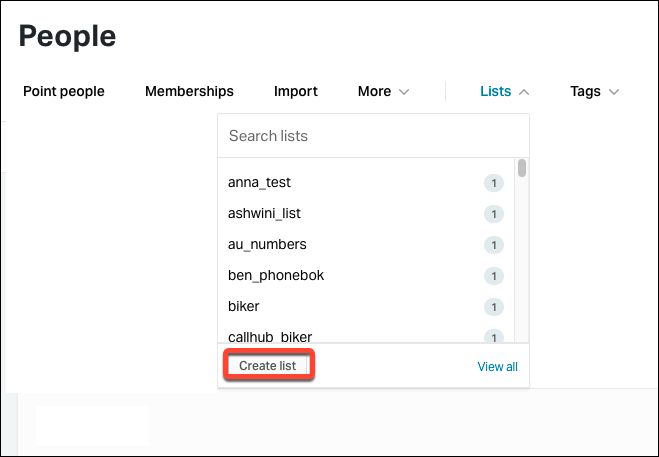 Click on 'Select list to import' in the NationBuilder section of Integrations.

Use 'Refresh Now' to refresh the available call list, surveys, events, sites.

Select the lists to be imported and click on 'Import. '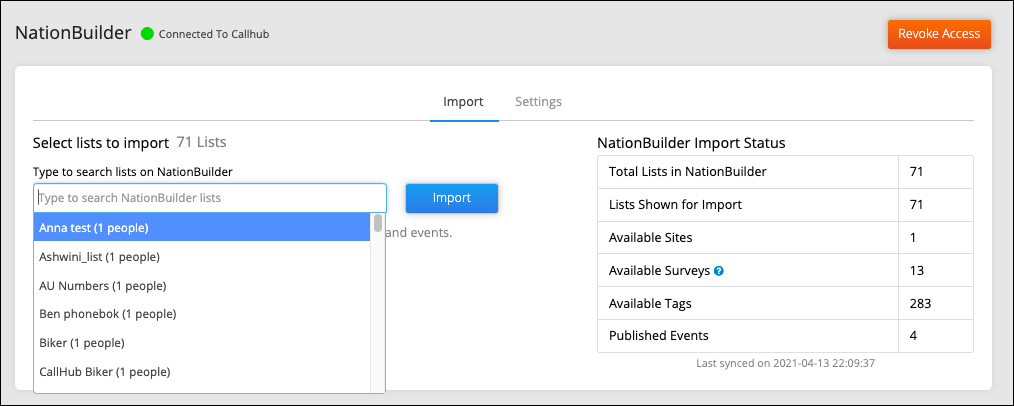 You can find the imported list in the Contact lists section. Lists on NationBuilder are termed as Contact lists in CallHub.

Suppose the contacts available in the list of your NationBuilder CRM do not match the count of contacts imported to CallHub. In that case, there are chances that the contacts you have imported do not have a "Phone number," "country" select or added to it. Therefore, we recommend you add a Phone number and the country of the contact in the contact fields on NationBuilder.
What if a contact Opts out?
If a contact you have imported from NationBuilder, opts out of your campaign, the system adds a DO NOT CALL label to the contact on NationBuilder. On CallHub, the contact will be added to the DNC list automatically.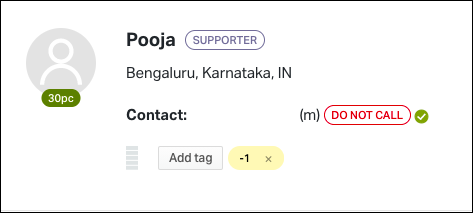 What data syncs back for SMS campaigns?
In SMS campaigns, the survey responses, RSVP events, and tags sync back to the contact on NationBuilder. In the case of Peer to Peer texting, the agent's name will also be available in the "Activity" section of the contact.

You need to navigate to People > Select the contact > Dashboard > Log contact, and the synced data will be available in the section as in the screenshot below.