Increase pickup rates for trusted callers. SHAKEN/STIR is compliance introduced by the FCC to reduce unwanted robocalls and caller ID spoofing.
CallHub has made a provision for its users to enable SHAKEN/STIR on their accounts. This process involves submitting a few details from your end about your organization. This will be submitted to the carriers and upon verification, the attestation levels will be assigned to your account. Click here for more details on the attestation levels.
Enabling SHAKEN/STIR on your CallHub account
Navigate to the Settings section. Here, under compliance, choose SHAKEN/STIR and click on "Enable SHAKEN/STIR compliance"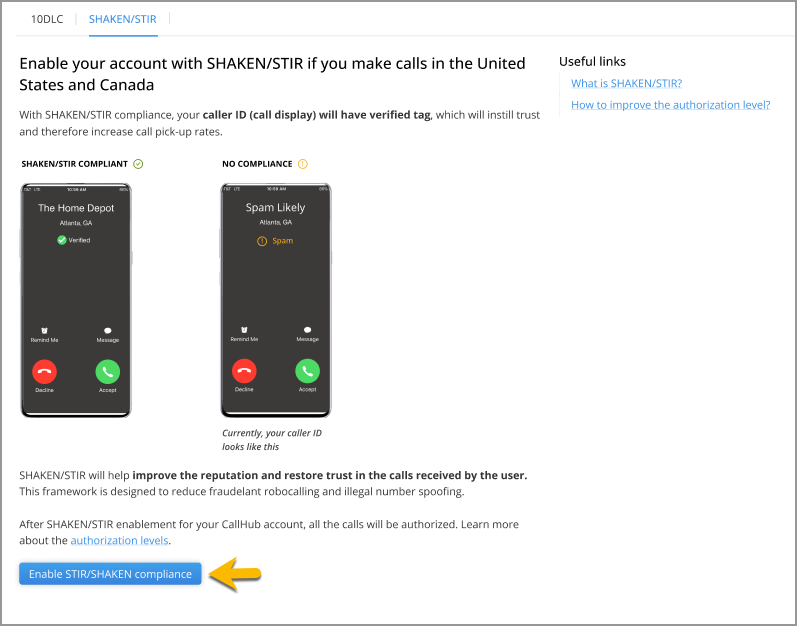 Post this, you need to enter the company details as in the below image. Please ensure you are entering the correct information to avoid Failed Registrations.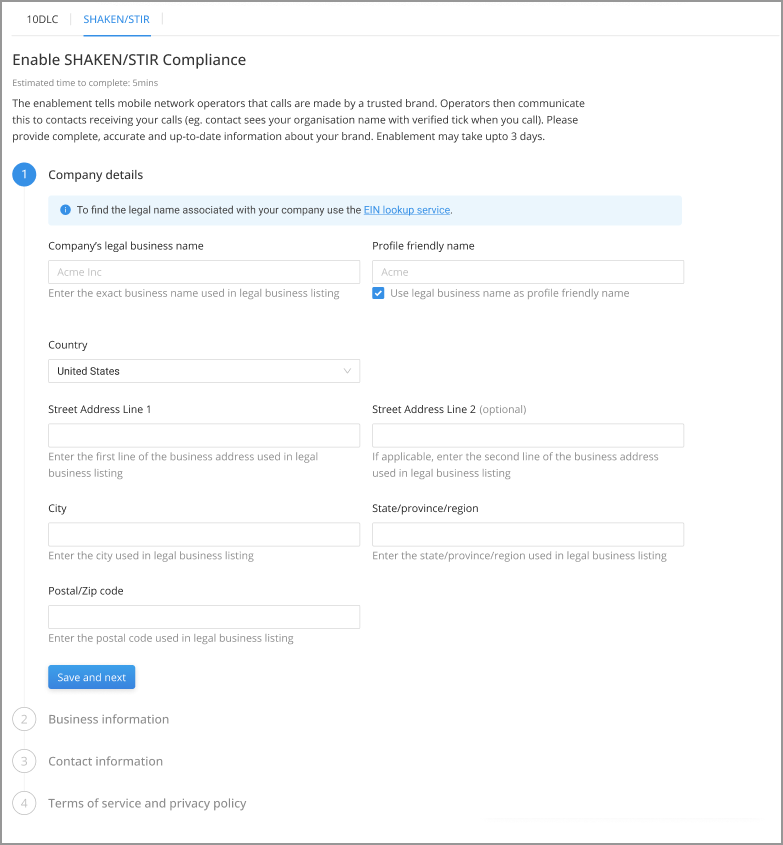 In the next step, you need to choose the type of organization, the industry, the EIN, the region of operations, the website URL, and the social medial URLs (if any). Click on Save and Next to move to the next step. If you need your Caller ID to display a name, you may enter it into the Caller ID section.
Note: This feature is restricted by selected carriers.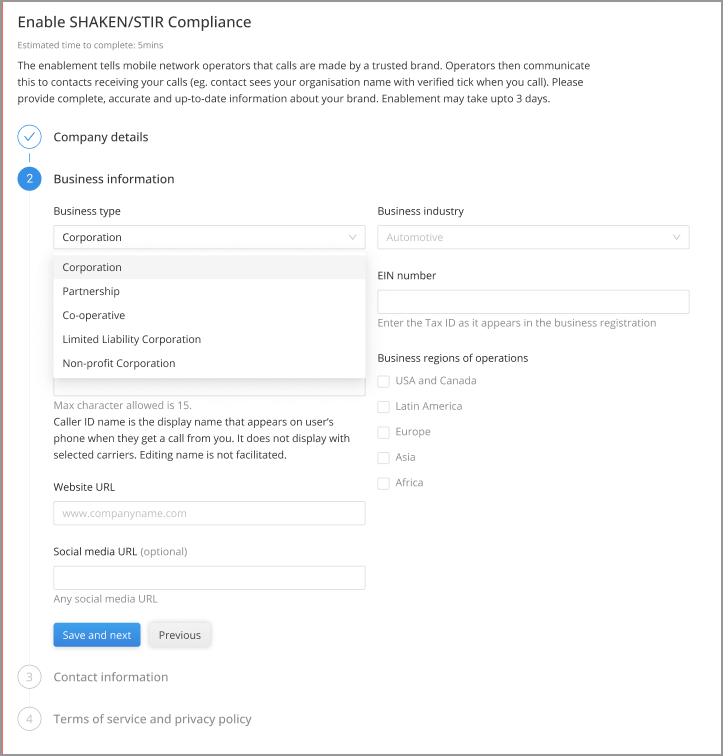 Moving forward, you need to provide the contact information. In this step, you need to provide the details of an Authorized Representative(s) of your Organization. You may choose to provide details of one or more representative(s).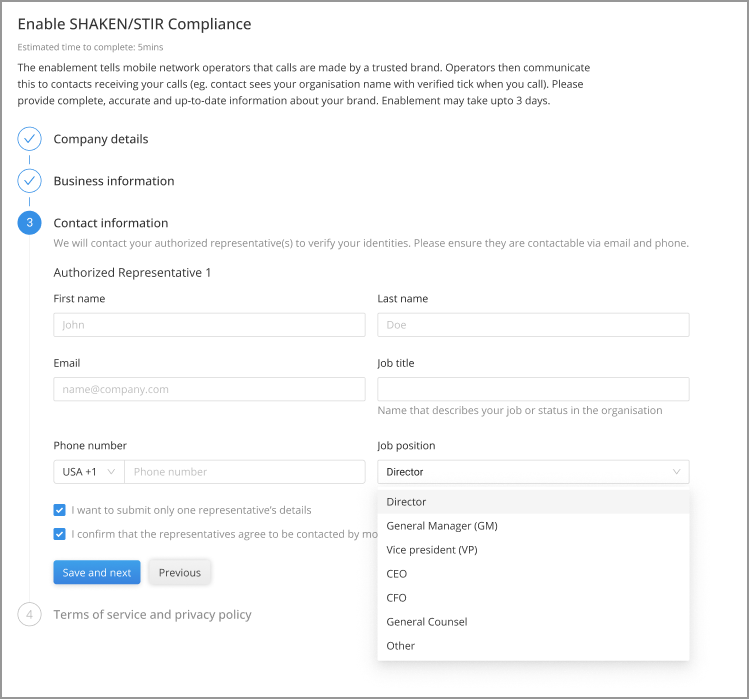 To confirm the submission for SHAKEN/STIR compliance, you need to click on the checkbox and choose the option "Submit details for enablement."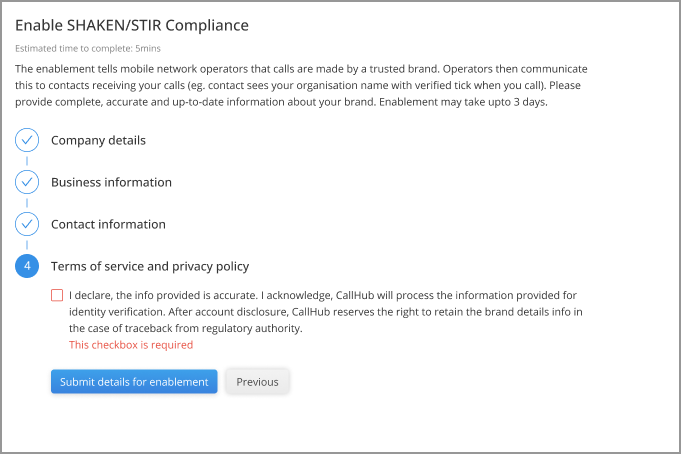 Once you have submitted the details, they are sent to the carriers for verification and approval. Post the approval, you will receive an email regarding the enablement of SHAKEN/STIR on your CallHub account.