Register your Organization for SHAKEN/STIR to comply with the latest telecom regulations and use verified Caller IDs to make calls over the network.
In the US, ~50 billion robocalls were made in the year 2020. With the increase in the number of calls, the telephone network experience a loss of trust as most of the calls went unanswered. Robocalls are calls made by a calling system using an Auto Dialer with a Pre-recorded voice message.
Although the pre-recorded voice messages may be genuine, a higher percentage of these calls are likely to be fraudulent and fraudsters tend to spoof these calls using False Caller IDs to acquire vital information from the end-users.
Inappropriate measures for detecting and blocking robocalls have further complicated the issue allowing both good and bad players to impersonate calling numbers. To prevent this from happening, SHAKEN/STIR was introduced in the Telecom industry.
SHAKEN/STIR
SHAKEN stands for Signature-based Handling of Asserted Information using toKEN and STIR stands for Secure Telephone Identity Revisited. SHAKEN was designed by Alliance for Telecommunications Industry Solutions (ATIS) to prevent caller ID spoofing and STIR was designed by Internet Engineering Task Force (IETF) to enable end-to-end call authentication.
With the SHAKEN/STIR compliance, the caller IDs used in your campaigns will be tagged verified and contacts are more likely to pick up the calls. This will instill trust in your business and prevent any illegal entities from spoofing your calls.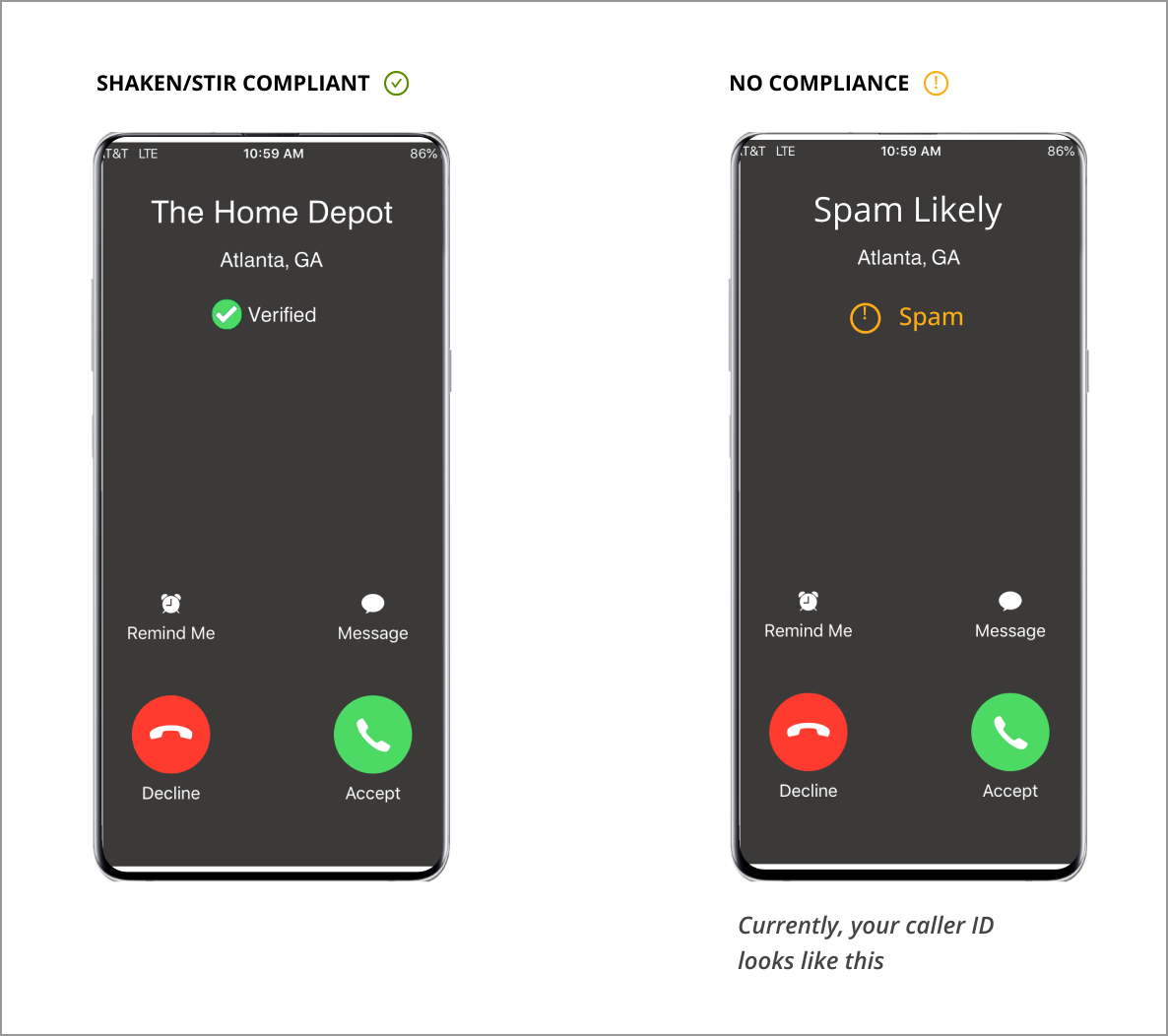 How does SHAKEN/STIR work?
Let us consider the two carriers as Carrier A and Carrier B. When a call is placed, the originating carrier (Carrier A) receives all the details to verify the to and from phone numbers. Post this, it uses a signing service to authenticate the call. The call is now authenticated by Carrier A which means Carrier A has the details of the originating source and its parameters.
Further, the call is processed in the telephony network to the end user's network provider which we consider as Carrier B. Carrier B verifies all the details from Carrier A using a certificate authority. The certificate authority is a medium to acquire public certificates between the carriers and sign the calls as verified.
Once Carrier B has the certificates from Carrier A, Carrier B then marks the Caller(originating phone number) as verified and displays it on the end user's display as in the above image. The below flow chart represents how the call is processed through the SHAKEN/STIR process. The numbers represent the order in which the call flow is processed.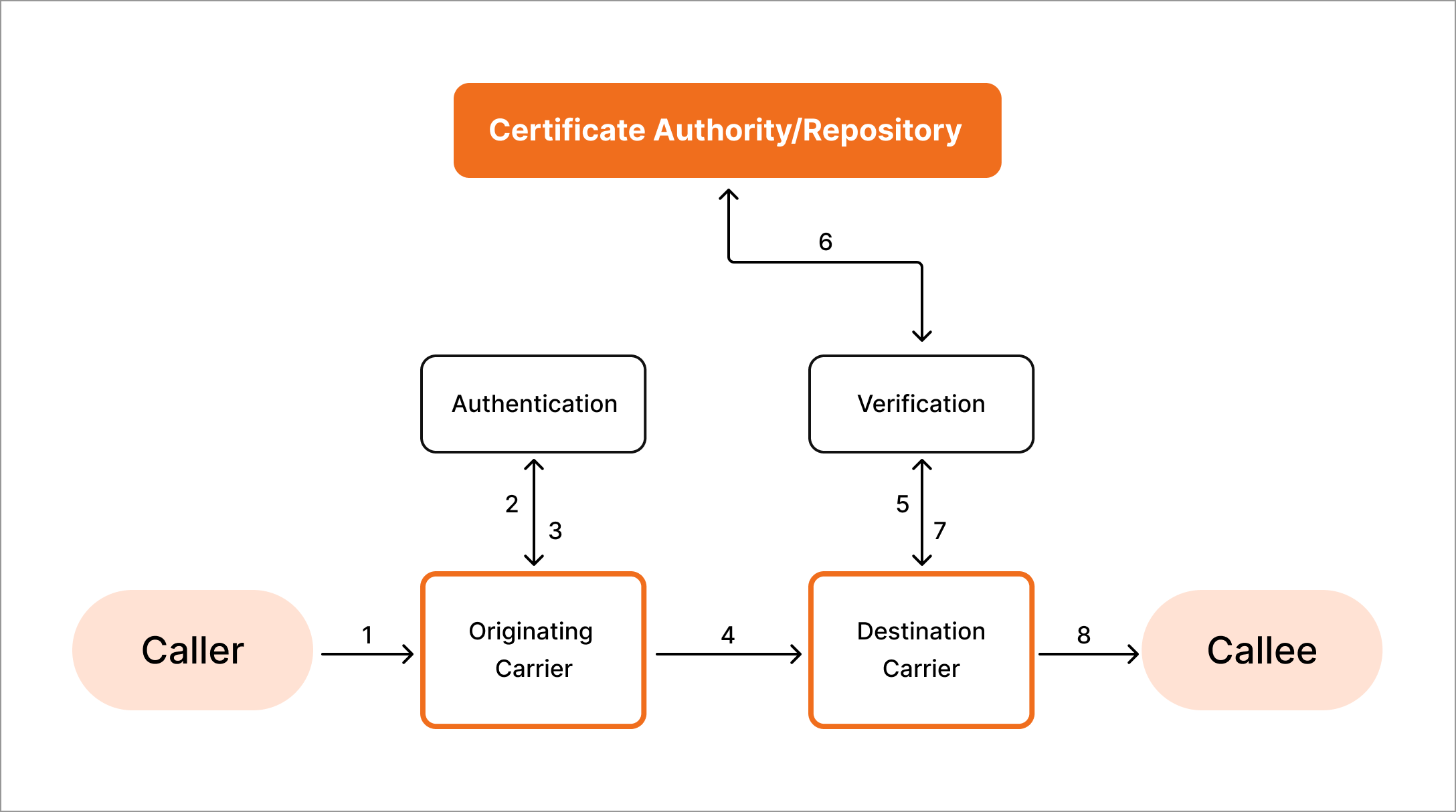 Carriers work based on the attestation levels for the SHAKEN/STIR compliance. Please navigate yourself here to know more about the attestation levels.