A 10DLC registration prevents texts from getting filtered by carriers and boosts deliveries. Here's how to register your use case for 10DLC.
TCR campaigns are use-cases defined by the brand for sending texts to their contacts through the network. E.g. Political, Marketing, Public Announcements, Political, Education Union, Advocacy, etc.
If you have successfully registered your brand and received a Trust Score for it, you may move forward with the steps below. Click on "+Register new use case" to start the registration process.

Enter the name of the use-case and the type of use-case. There are 2 types of use-cases defined by the TCR. Standard and Special use-case. Click here to know more about the available TCR use-cases.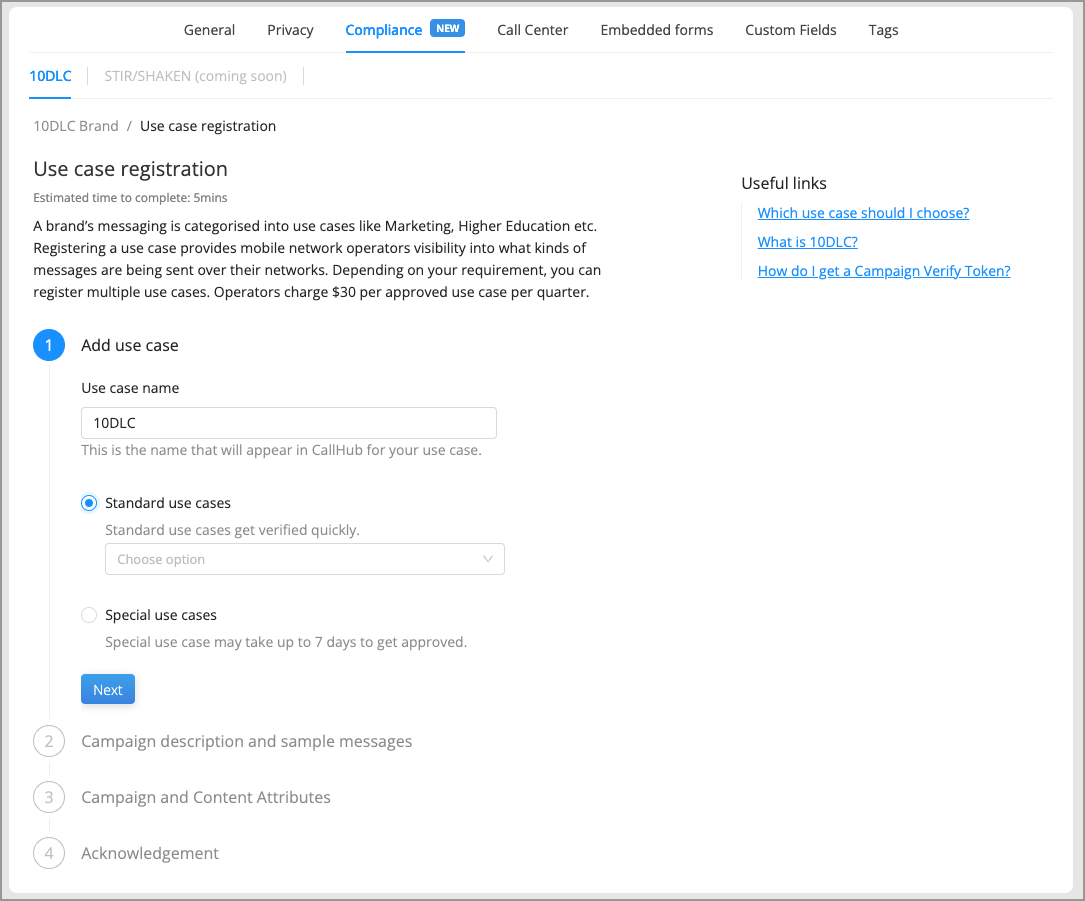 Post this, you need to provide a Campaign description and declare the sample messages for your campaign. 
Note: The declared sample messages should be close to the actual messages you are sending from your 10DLC enabled account. If the actual messages include links or phone numbers, please include them in the samples as well. The same should be appropriately chosen in the Campaign Attributes.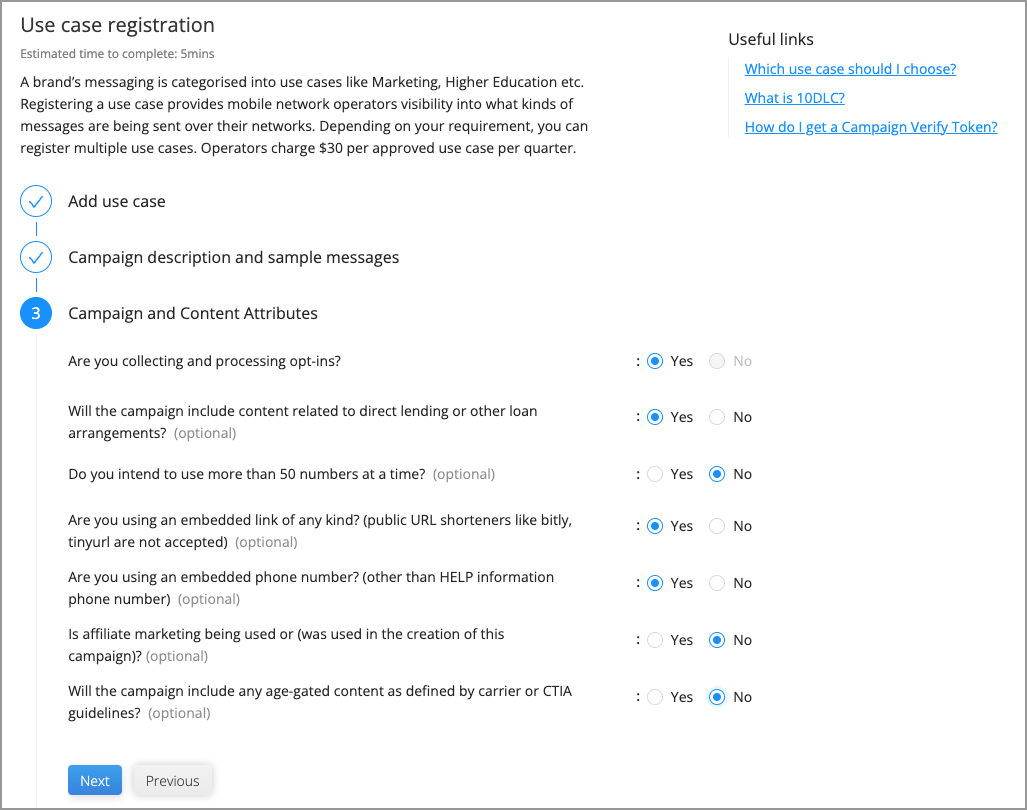 Once you have entered all the details, you may move forward to the last step to confirm the use case and register it with TCR. Click on "Accept and add use case" to submit the details.
The 10DLC wizard will look like the below screenshot once the TCR Campaign is verified and approved by the TCR team.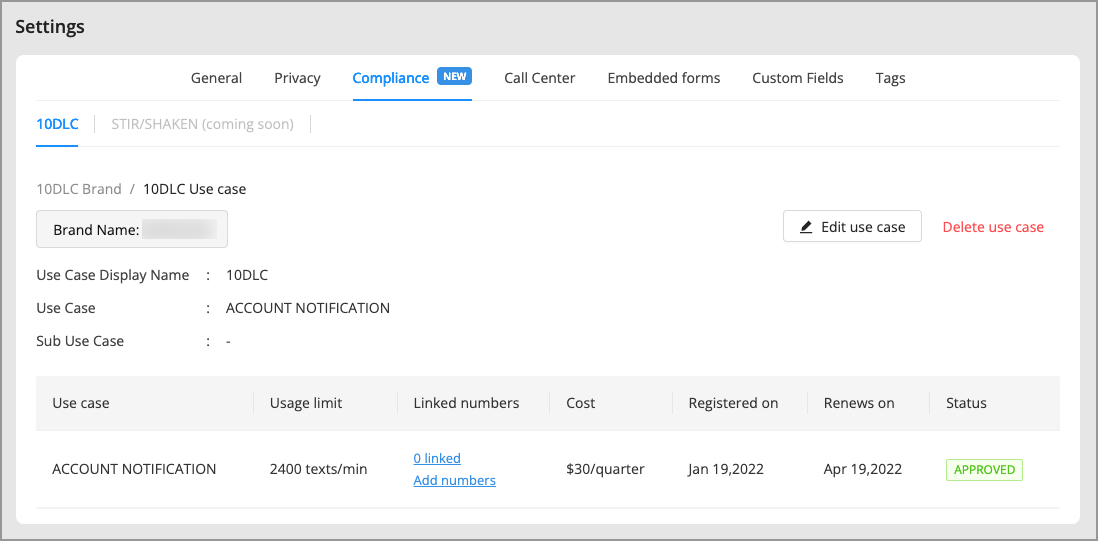 You will be charged $30/quarter for the Campaign Registration charges for 10DLC + one-time charges of $15 for vetting. Please ensure you maintain a minimum credit balance of $30 in your account when your use case is due for renewal every quarter.