CallHub has automated the process to register your brand for 10DLC. The complete process is now available on your CallHub dashboard!
A TCR brand is the business you are creating the campaign for or, in simple terms, the name of your organization. Earlier, the Support team handled the brand registration for all the CallHub users. We collected the Brand details from you through a 10DLC registration form and submitted it to the TCR for Vetting.
However, we have automated the registration process, and the complete process is available on your CallHub dashboard. Both the Brand Registration and the Vetting will be automatically completed after you submit the details on your CallHub dashboard.
Registration
To register your brand, you need to navigate to the Settings of your CallHub dashboard and head to the "Compliance" section. Under 10DLC, you may click on "Register your Brand" to initiate the process.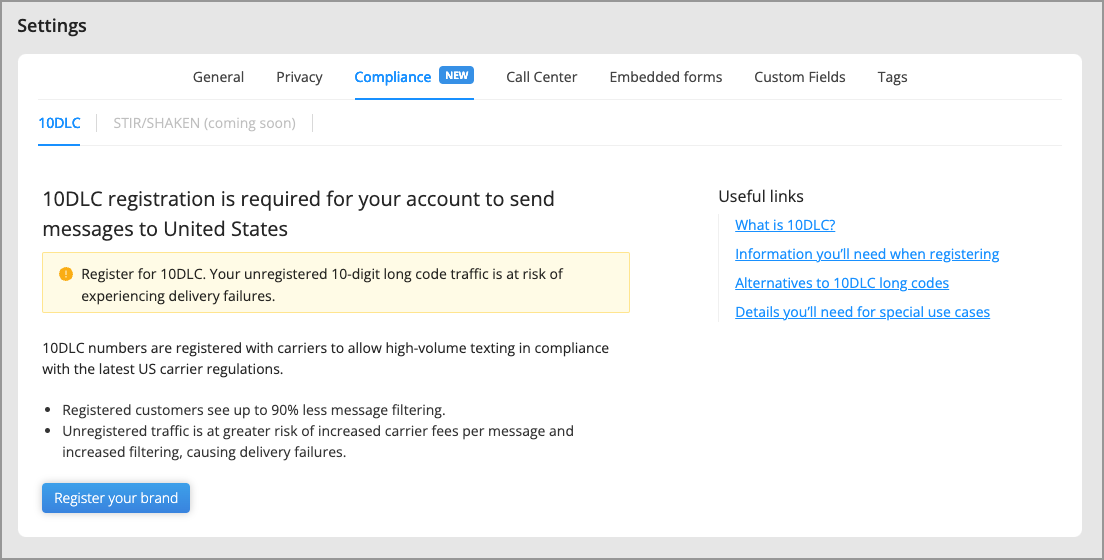 You need to enter all the details, such as your Brand name, type, address, and EIN number. Post this, if you intend to run political campaigns as a Non-Profit, you need to select "Yes" for the last question.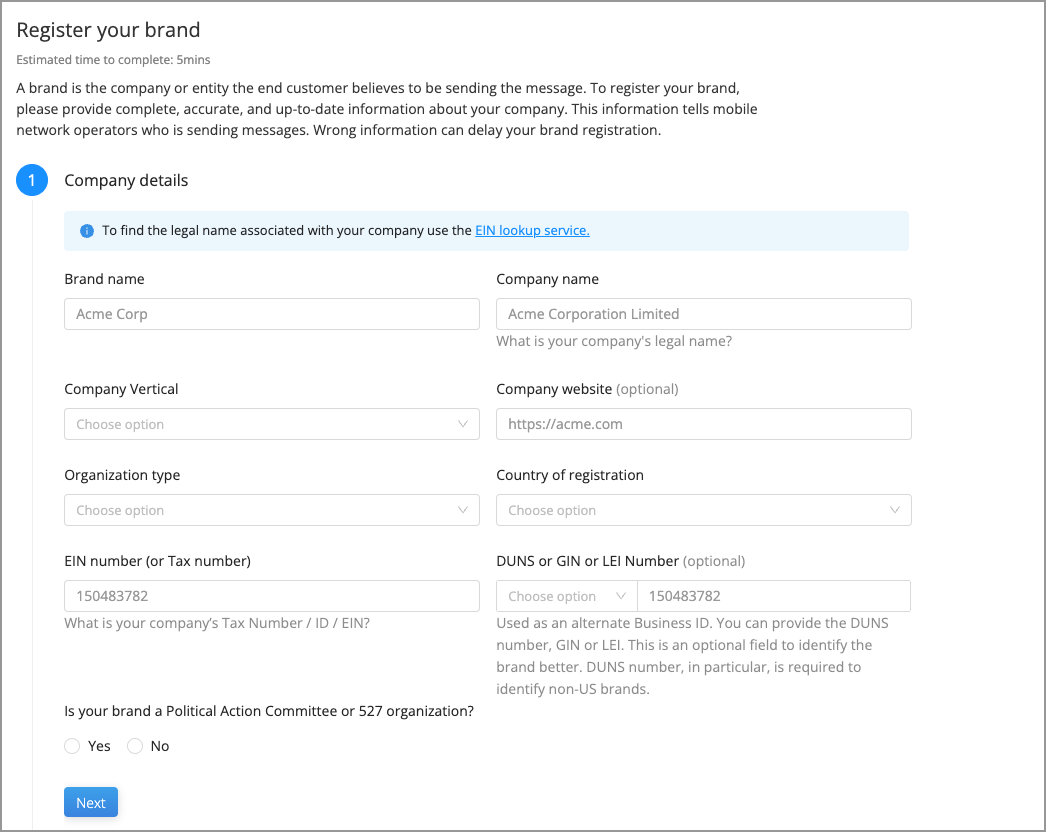 In the next step, you need to provide Contact Information such as your name, email, address, and postal code.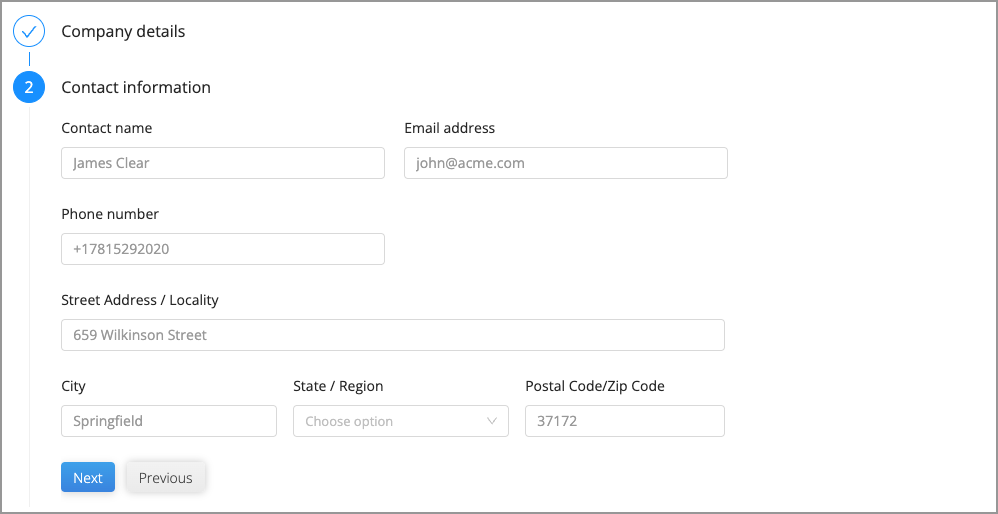 Moving forward, you need to acknowledge the process and complete the payment for the Brand Registration by entering your card details.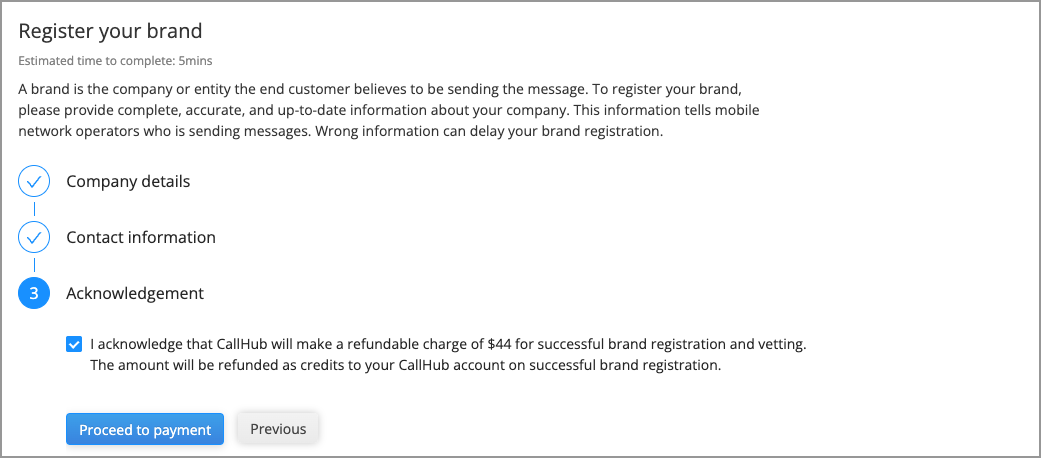 You will be charged $44 for Brand Registration and Vetting Charges. These charges will be added back as credits to your account after a successful brand registration.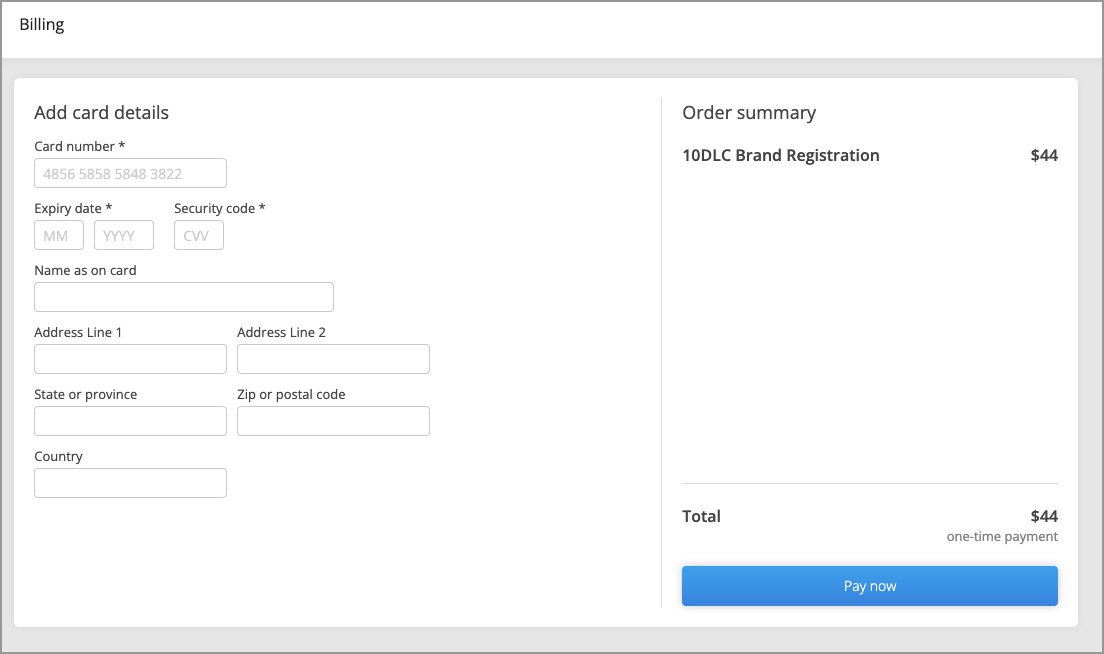 Once the payment is completed, the Brand details are sent to TCR for verification and Vetting. Post the vetting process, the brand will be registered, and a Trust Score is assigned to the Brand.

Once you have completed the Brand Registration and Vetting, you may move forward to the Campaign Registration process.