Here, we will discuss the entire referral structure through a step-by-step process using a simple flowchart. For a simpler understanding, we have termed the CallHub customer as "Advocate" and the person receiving the invite for referral as "Referred Friend."
Advocate: The below flowchart briefly describes the steps involved in referring a friend to CallHub. Click here for complete details.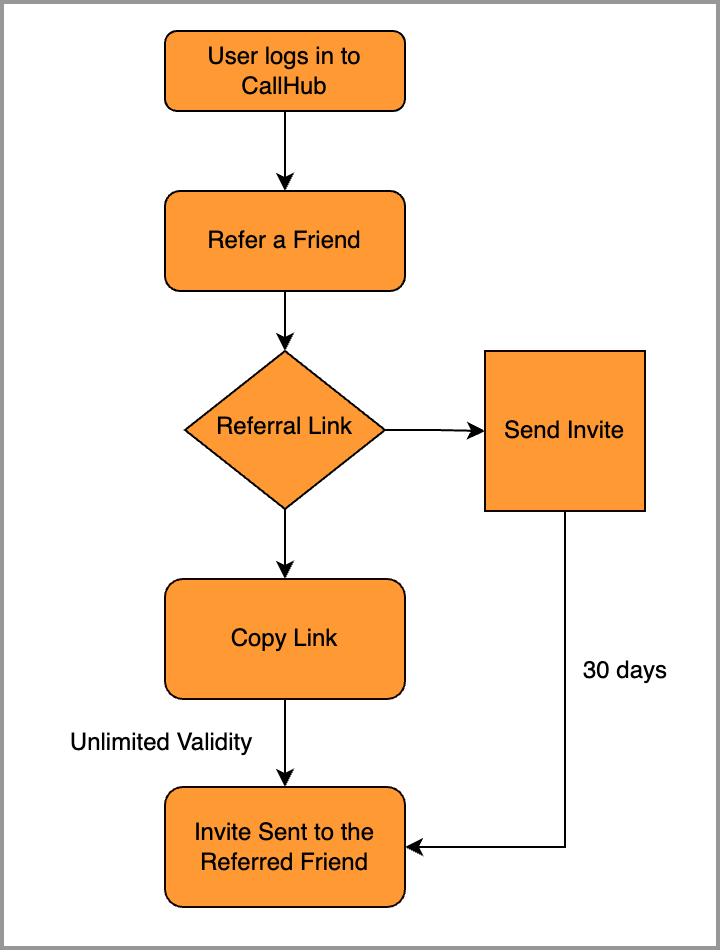 Referred Friend: The referred friend needs to click on the link in the invite and follow the on-screen steps to complete the sign-up. On completing the sign-up, a referral is considered successful.
The referred friend is eligible for a 25% discount up to $125 on the first payment made to CallHub. On making this payment, $25 will be added to the advocate as well. Click here to know more about Invalid Referrals.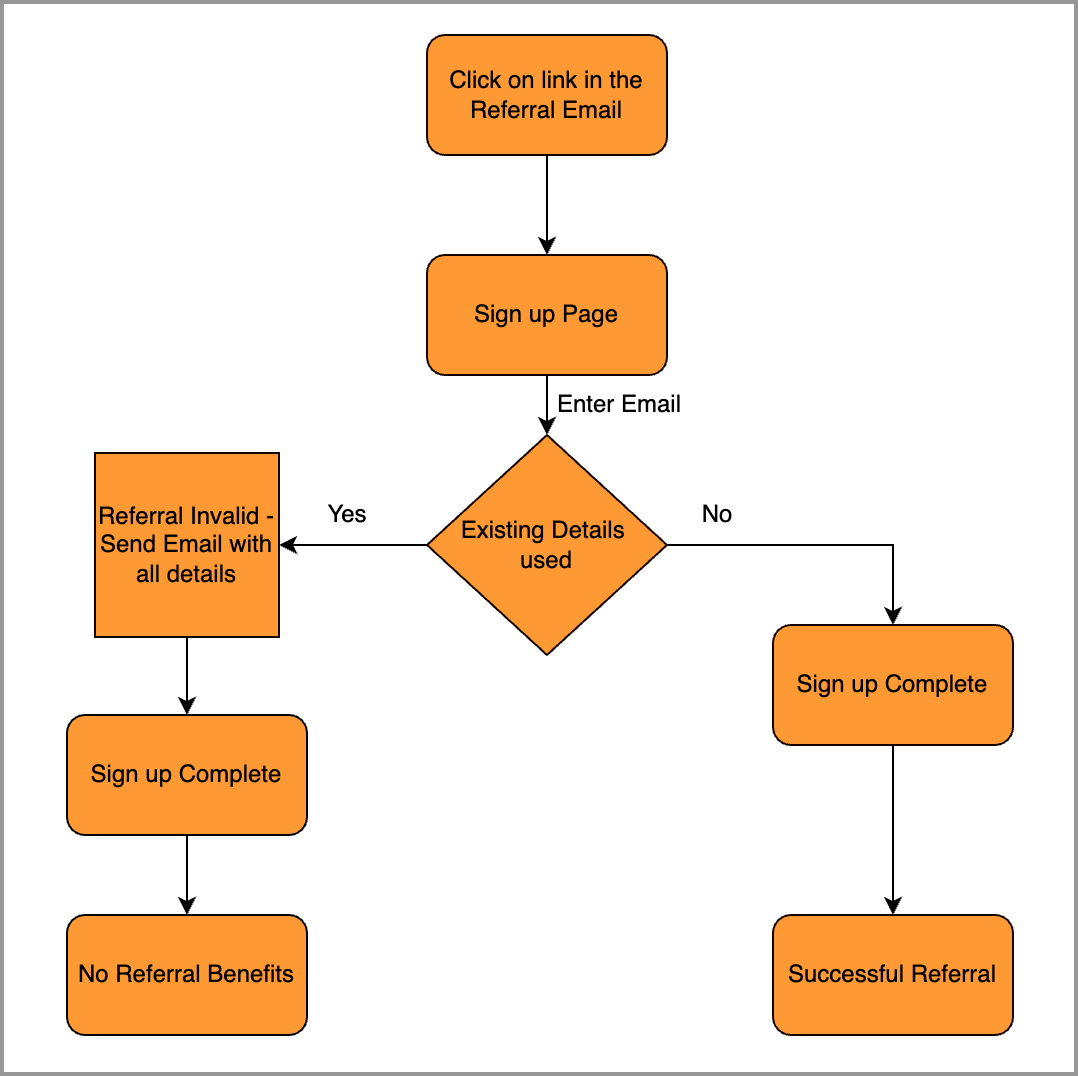 Please contact the Support team if you have any queries or concerns.
The CallHub support team is always on their toes to help! If it is still off base to your search, please submit your ask at our Create a Ticket page. Happy calling with CallHub Mobile App Android | iOS
Don't have a CallHub account yet? Get a free one now along with $3 credits to test out.