We have defined the entire referral structure using a simple flowchart. For a better understanding, we have termed the CallHub customer as "Advocate" and the person receiving the referral invitation as "Referred Friend."
Advocate: The below flowchart briefly describes the steps involved in referring a friend to CallHub. Click on the following link to know the eligibility criteria for a referral.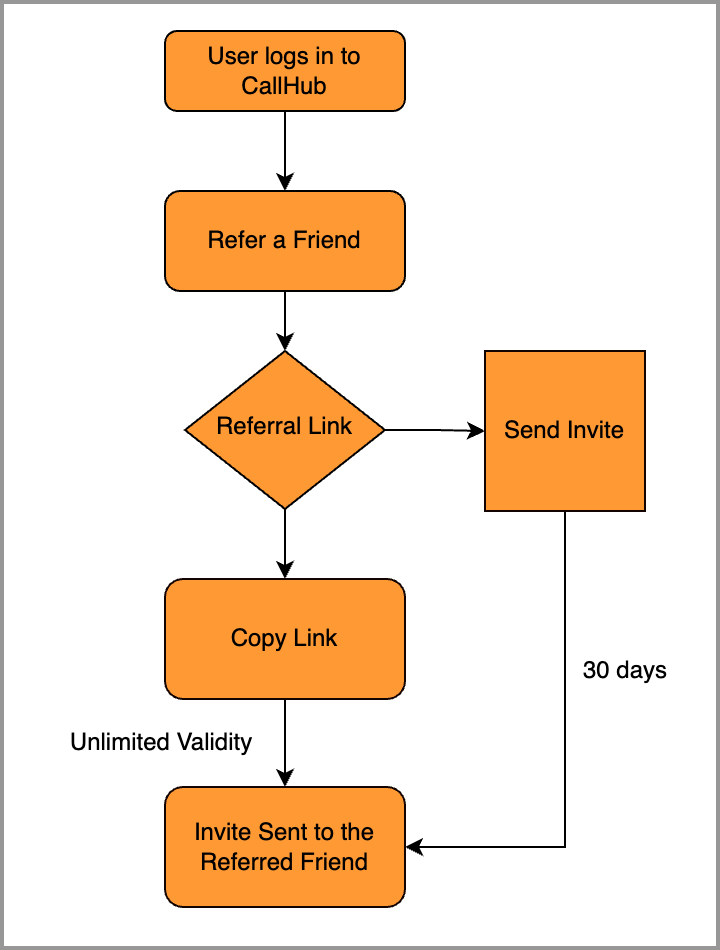 Below is an image depicting the steps to set up a Referral link.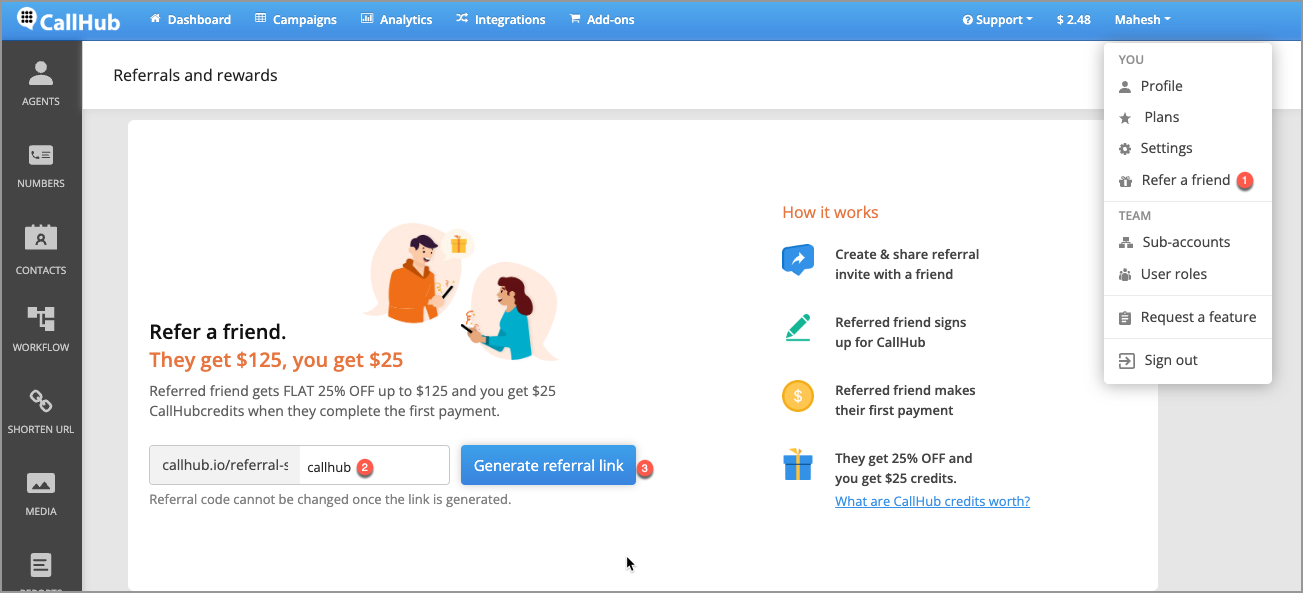 Once you have generated the Referral link, you may send it to your friends either as an email or to their mobile number with the Referral link or copy the Referral link and send it directly to your friends. Below is an image with the steps to send the referral invite.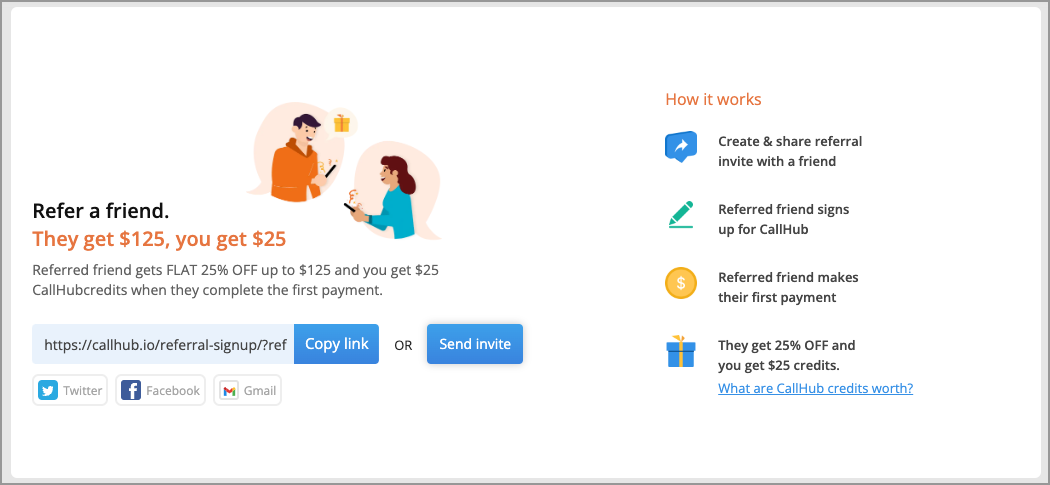 Referred Friend: The referred friend needs to click on the link in the invite, and they will be redirected to the CallHub signup page. They must follow the steps below to complete the account setup.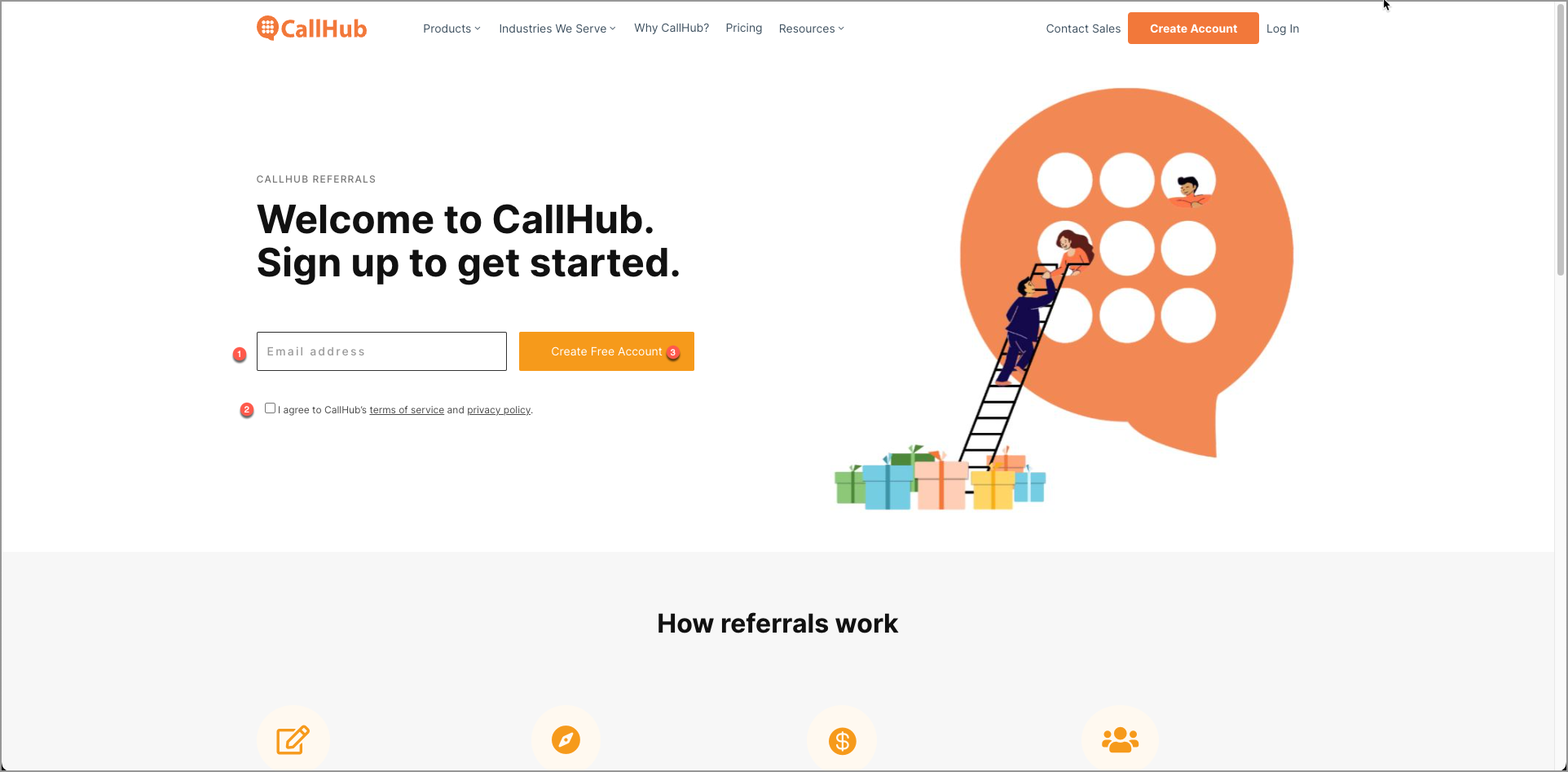 The referred friend is eligible for a 25% discount up to $125 on the first payment to CallHub. On making this payment, $25 will be added to the advocate as well. Then, a referral is considered successful. Here are the reasons why a referral is invalid.