CallHub has introduced a referral program to help its customers refer the product to their friends. We believe "Word of mouth" is very effective, but we want you to grow while you are helping us grow.
A CallHub user also termed as a Customer will be eligible for referrals only if you have made a payment to CallHub. In simpler terms, you are eligible for a referral if you have added any credits to your account using your payment details apart from the free credits received during the signup process.
For a simpler understanding, we have termed the CallHub customer as "Advocate" and the person receiving the invite for referral as "Referred Friend."
A referral link will be available on the "Refer a Friend" page. You may send it to your Peers, friends through the CallHub dashboard by entering the email or a phone number using the "Send Invite" button. Additionally, you can make use of any social media platform, messaging apps to send referral links to your friends.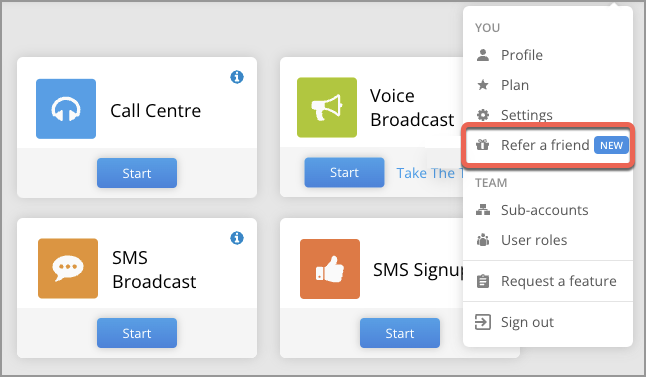 The referral link will be in the format --- https://callhub.io/signup?r=CODE where the CODE is the unique code for every CallHub user/customer. Here you have two links. One that can be manually copied and sent to your referred friends and the other link that an advocate can send through an invite from the CallHub dashboard.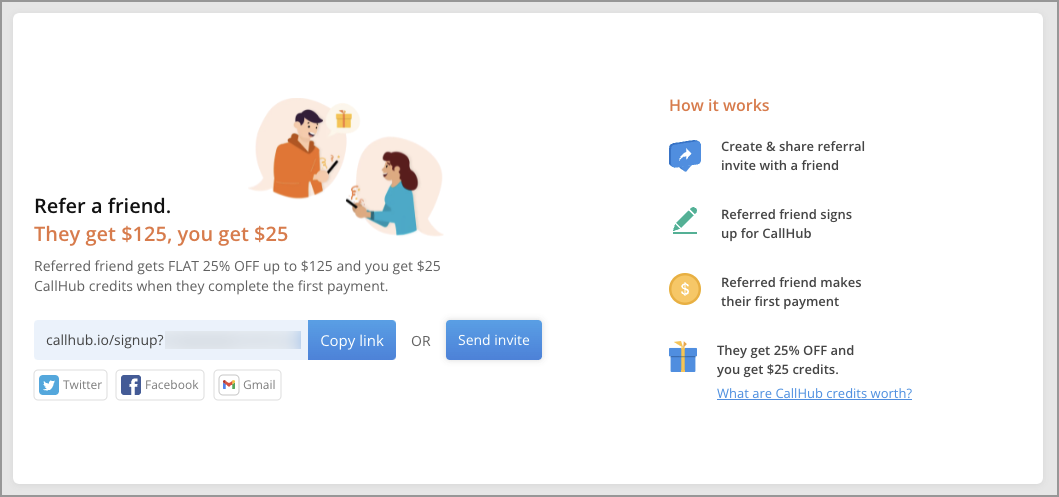 Your referred friend needs to use the same referral link to sign up to CallHub. Here, signup is considered successful if the user completes the phone number verification and navigates to the CallHub dashboard.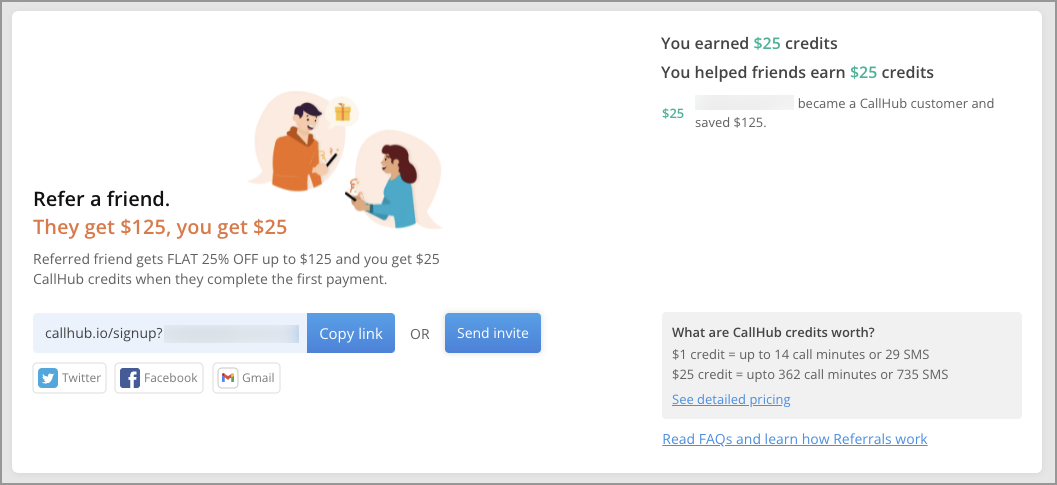 Once your referred friend has signed up and successfully made his first payment, your account will be credited with $25. While the referred friend can earn discounts up to $125!