Managing contact conversations is the most critical part of customer relations, and CRM applications fulfill these requirements. Salesforce is the leading CRM and hosts customers across the globe. Non-Profit & Political campaigns and SME / Enterprise businesses use Salesforce CRM to host their leads and contacts, manage opportunities, identify donors, funnel management, dashboard, and reports (data insights and track progress).
On the other end, you need a calling and a messaging solution to qualify/convert your leads/potential leads. CallHub has all that you want.
This integration allows you to import Salesforce contacts to CallHub and, send messages or make calls, save the data on CallHub and Salesforce.
How to Integrate?
Salesforce integration plug-in is available under the Integrations section on the CallHub dashboard. It would help if you navigated to Integrations > Salesforce > Connect. You need to login to your Salesforce instance with your Salesforce ID and password in the popup window. That's it, and you are connected!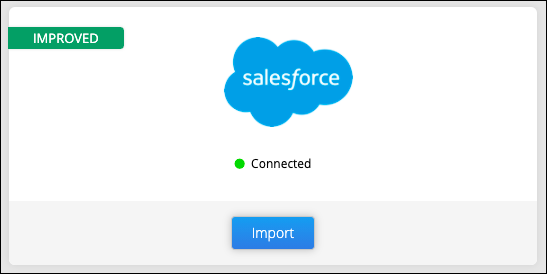 Next, you need to map the CallHub fields with the Salesforce fields, as shown in the below image. You will map fields for Leads and Contacts separately. You can also make a preference over the DNC list import.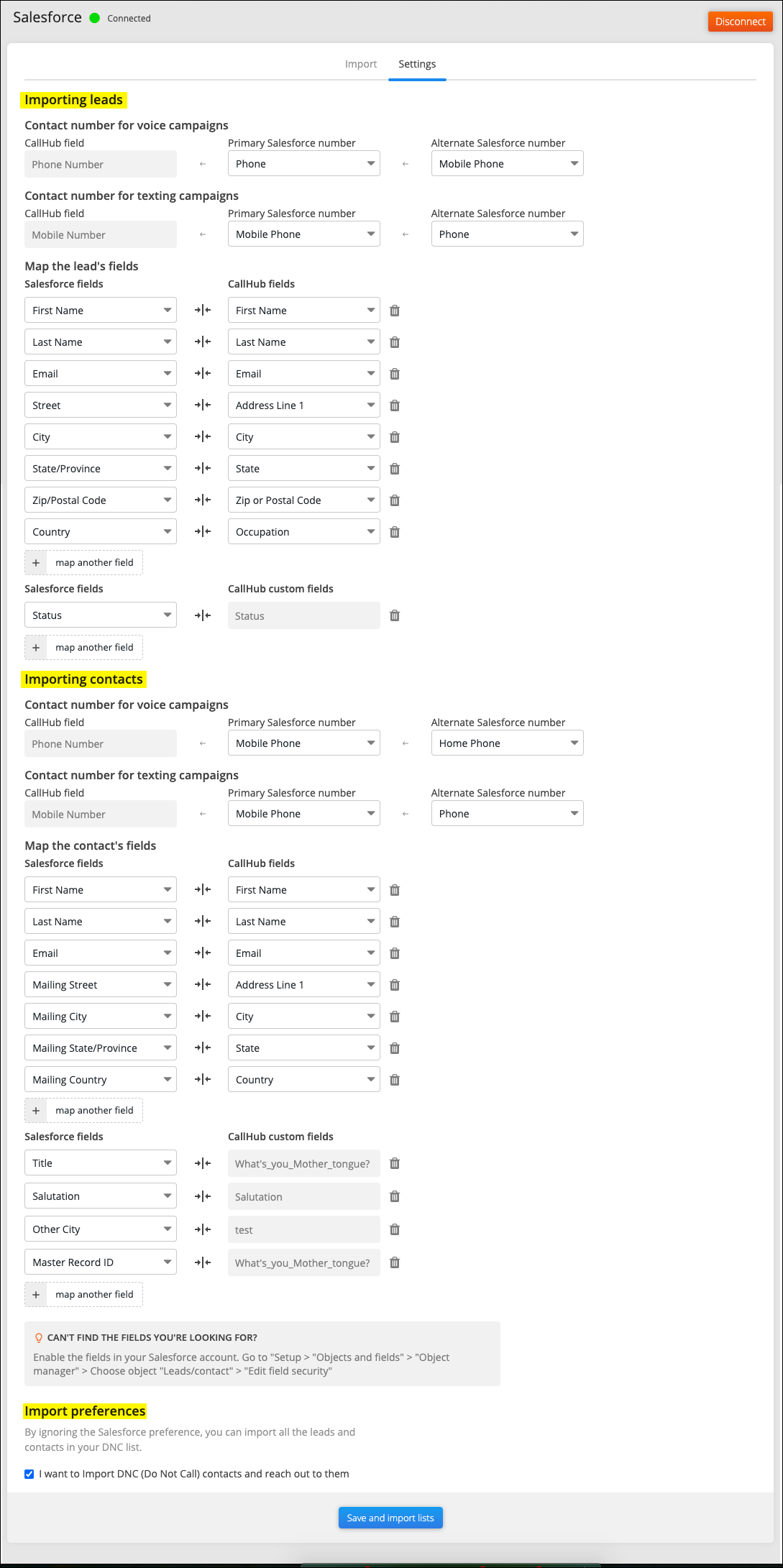 Import Contacts: Before you import contacts to CallHub, please ensure you have created a Campaign on Salesforce and added the leads/contacts as members to it. Only after this, you will be able to import them to your CallHub account.
If you have already done this, you may navigate to the "Import" tab and click on the Empty text box to select the "Campaign" you wish to import to your CallHub account.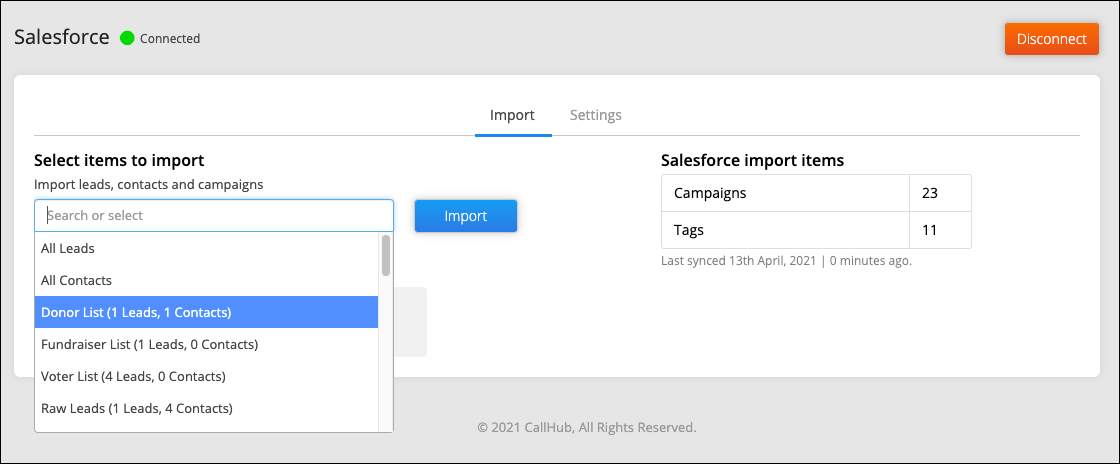 After a successful import, please navigate to the 'Contact lists' of your CallHub account. Here, you will see the imported list with the name 'Description' - Campaign Imported from Salesforce'.

Great! You are done with the import. It is time to create campaigns in CallHub and get going with the data sync. Let's understand how data sync works.
Notes to keep in mind
The existing Salesforce integration active users need to reconnect the integration to make the changes in effect. Please navigate to CallHub dashboard > Integrations > Salesforce; please disconnect first and then reconnect the plug-in. You are good to go!

The Salesforce integration will work with 'Standard User' & 'System Administrator' roles.

There is a limit on the connection number. The Salesforce account can be connected with five different CallHub accounts, maximum. The system triggers a notification email whenever it is integrated with a new CallHub account. Beyond the limit, the system will trigger the notification, and all five existing connections will disconnect.