Need an added functionality to the product for your use case? Get in touch with our product team by requesting a feature.

Below are the steps to request a feature:
Step 1: Log in to your CallHub account and click on the account name on the dropdown menu in the right panel; find the option 'Request a feature' as shown below.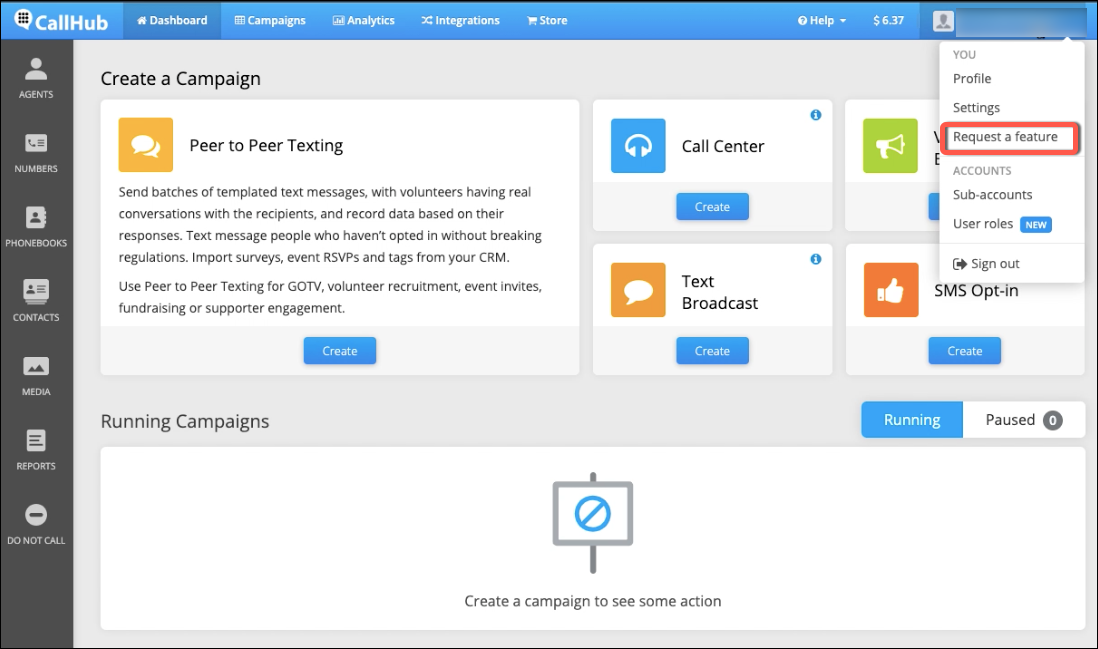 Step 2: You will be redirected to a new tab, and on the right panel, you will find the button 'Submit an idea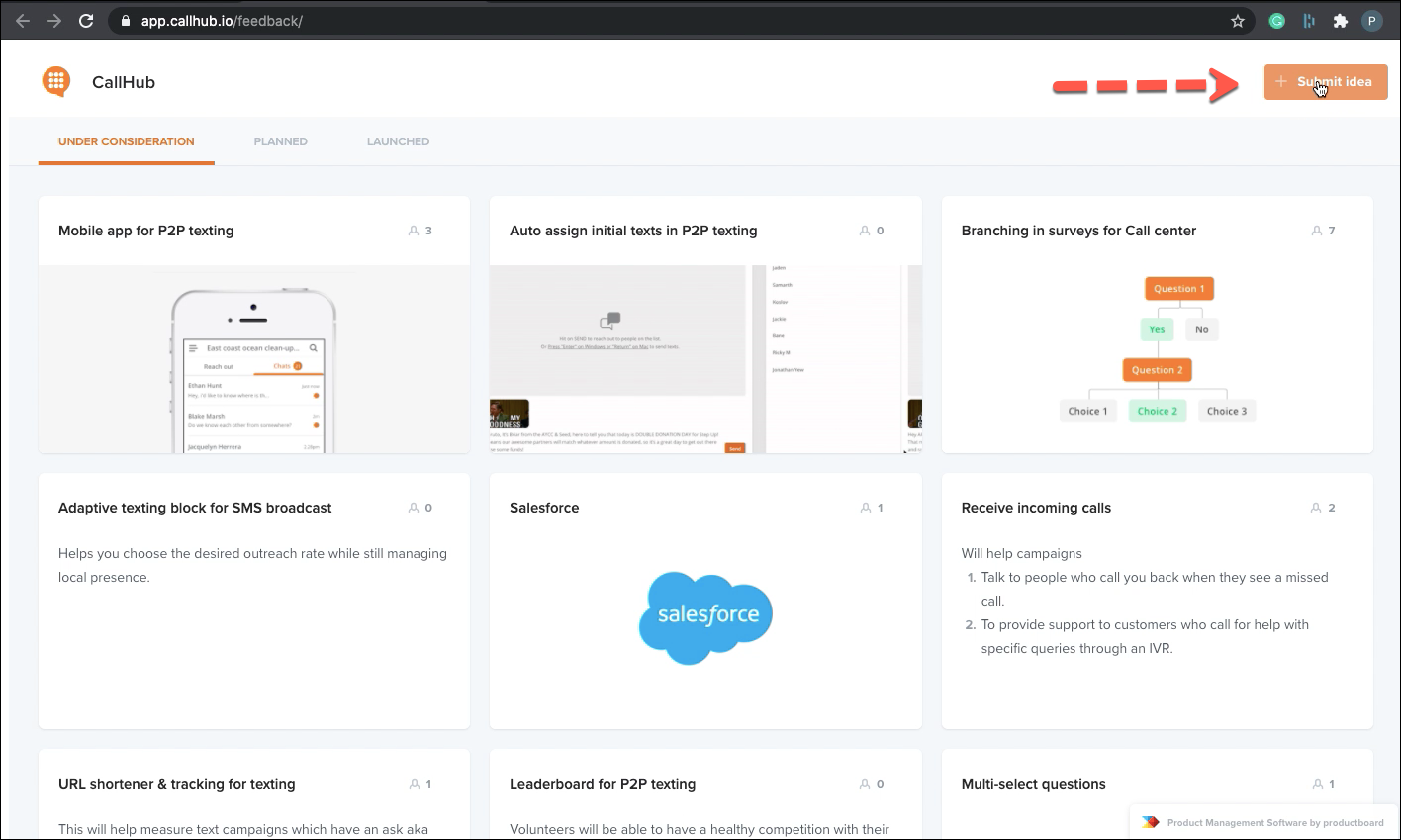 Step 3: This opens up the dialog box to enter the specifications regarding your request. You may include all the necessary details and also select their importance before submitting it.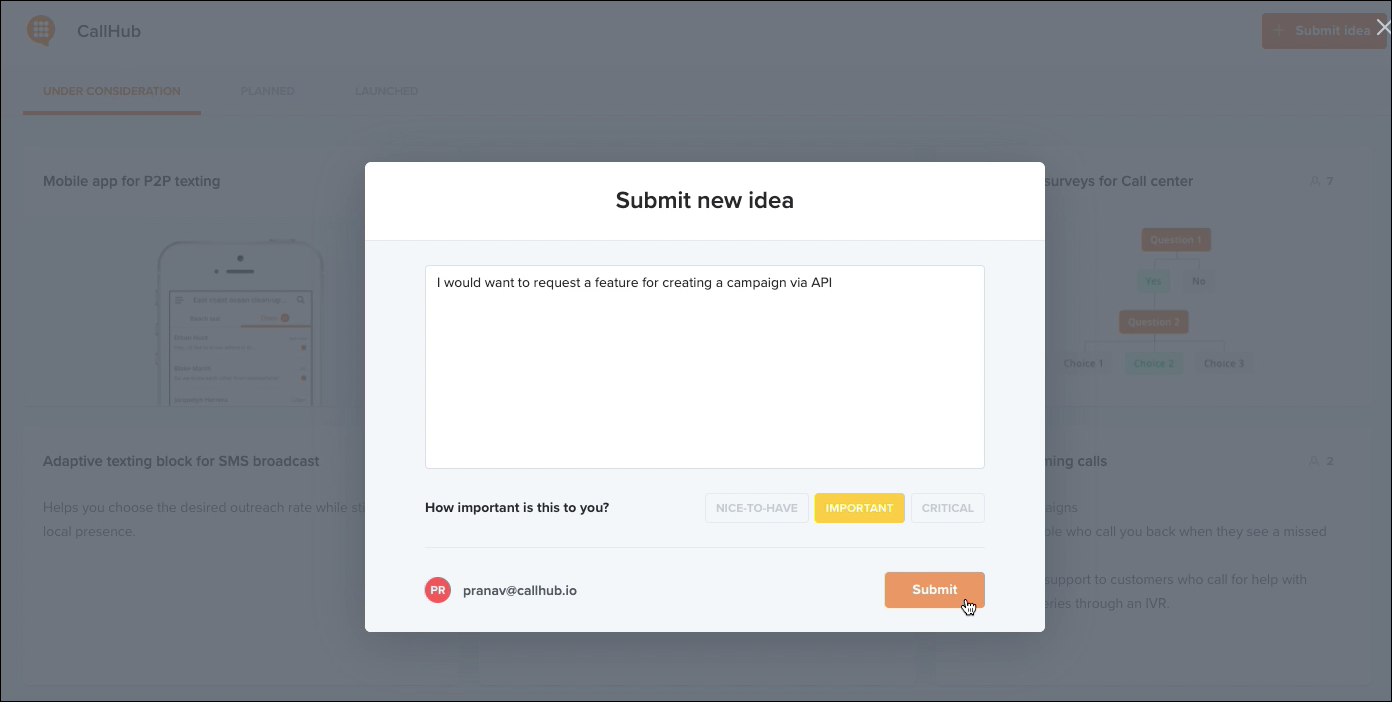 Step 4: Voila! You have successfully submitted a request for a feature. The product team will review it, and updates will follow.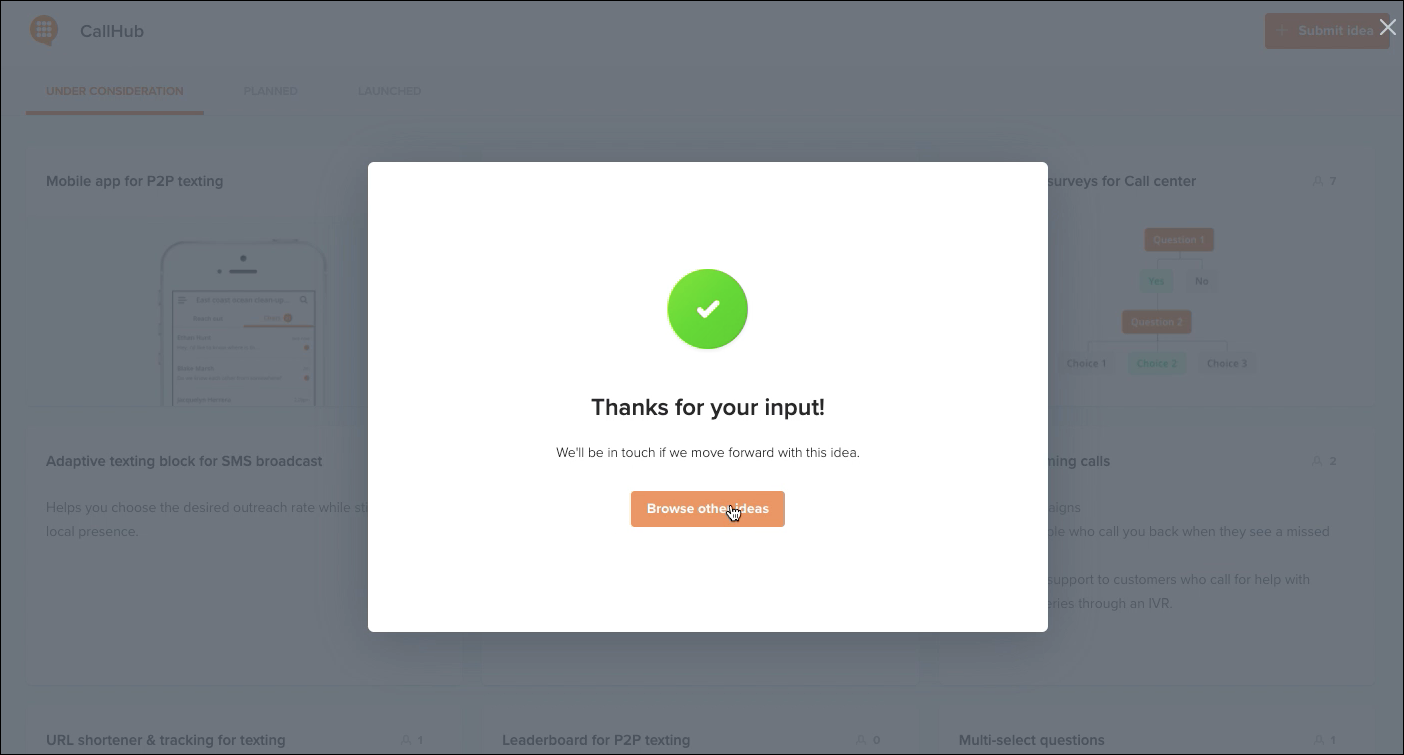 Step 5: You can also browse other ideas that have been submitted by other users who have provided us with valuable inputs.