Whitelist IP(s) on Luminate Online: In this article, we discuss the step-by-step procedure to whitelist an IP range on Luminate instance.
For data to flow between CallHub and Luminate Online, you need to whitelist CallHub's IP 52.9.233.81/32 in Luminate Online before integrating it with CallHub. Here's how you can do it in Luminate Online.
Step 1 - Login to your Blackbaud Luminate Online instance.
Step 2 - Navigate to : Setup > Site Options

Step 3 - Here, Select tab "Open API Configuration" and open "Edit server API configuration"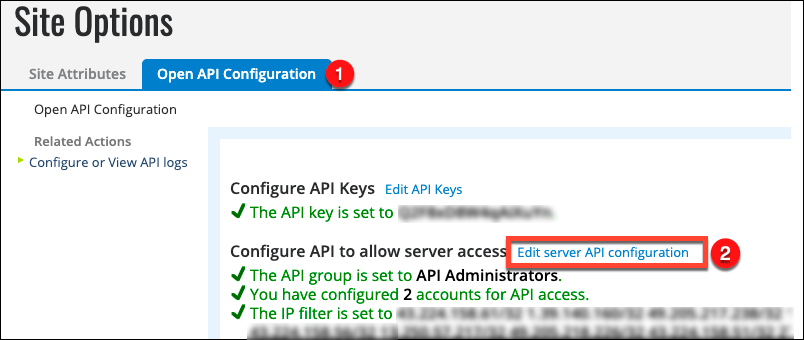 Step 4 - Add a new IP range to your Instance.

Step 5 - Ensure that you click the Save button after adding the IP.