Whitelist IP(s) on Luminate Online: In this article, we discuss the step-by-step procedure to whitelist an IP range on Luminate instance.
For data to flow between CallHub and Luminate Online, you need to whitelist CallHub's IP 52.9.233.81/32 in Luminate Online before integrating it with CallHub. Here's how you can do it in Luminate Online.
Step 1 - Login to your Blackbaud Luminate Online instance.
Step 2 - Navigate to : Setup > Site Options

Step 3 - Here, Select tab "Open API Configuration" and open "Edit server API configuration"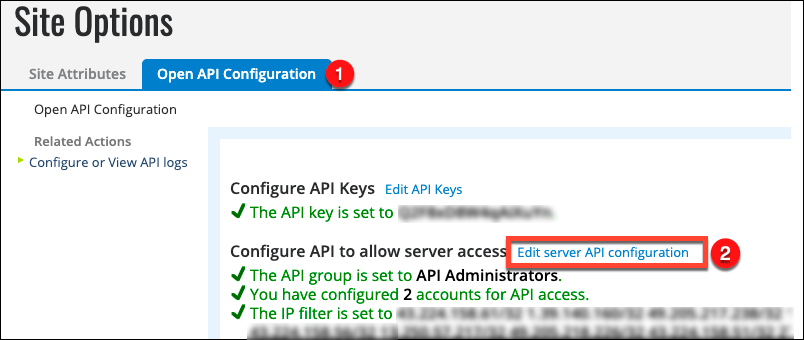 Step 4 - Add a new IP range to your Instance.

Step 5 - Ensure that you click the Save button after adding the IP.

The CallHub support team is always on their toes to help! If it is still off base to your search, please submit your ask at our Create a Ticket page. Happy calling with CallHub Mobile App Android | iOS
Don't have a CallHub account yet? Get a free one now along with $3 credits to test out.