CallHub offers dynamic scripts to make your calling agents' job easy. No more endless scrolling to the right section. Let CallHub handle it.
Branching scripts are call center scripts that "branch out" according to the responses of your contacts. Our Logic-based calling scripts guide agents to a relevant reply based on the contact's response and cuts down on awkward silences and frantic scrolling.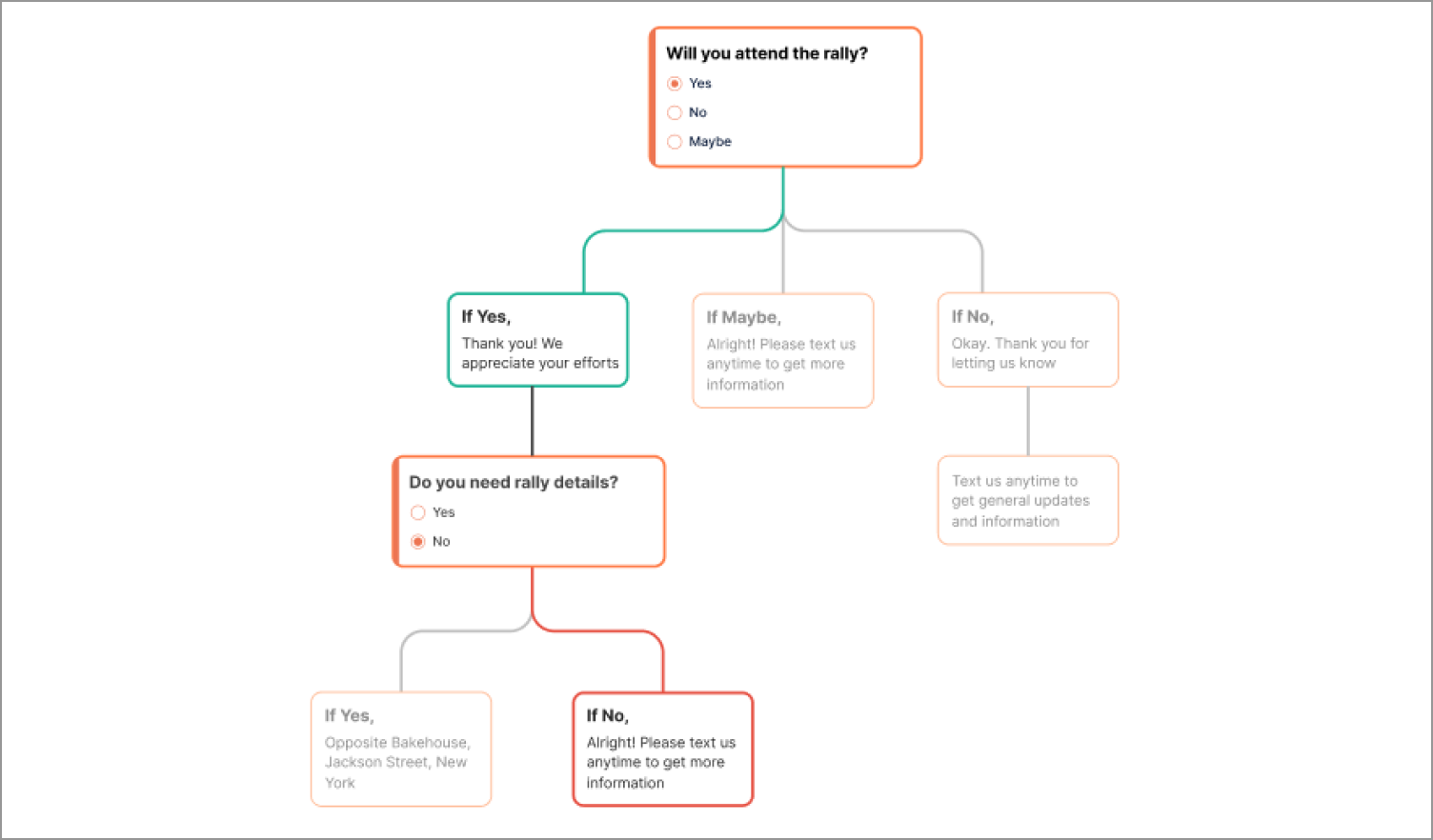 Here's how they work on the mobile app (Here is the guide on how Branching scripts work on the web version)
The script section of the campaign is the same for both Web and Mobile versions of CallHub. The campaign manager needs to set up Branching for the scripts based on the response they anticipate from the contact.
Once the campaign is started, the agents need to follow the below steps;
Login to the CallHub Mobile App with their username and password.
Click on "Preview" to see how the branching works on the call center scripts, or
Click on "Start Calling" to start making calls.
By clicking on "Start Calling," the system will start making calls to the contacts available in the phonebook associated with the campaign.
But, if the agent wishes to Preview the script before making calls, they can do it before clicking on "Start Calling" by clicking "Next," as in the below image.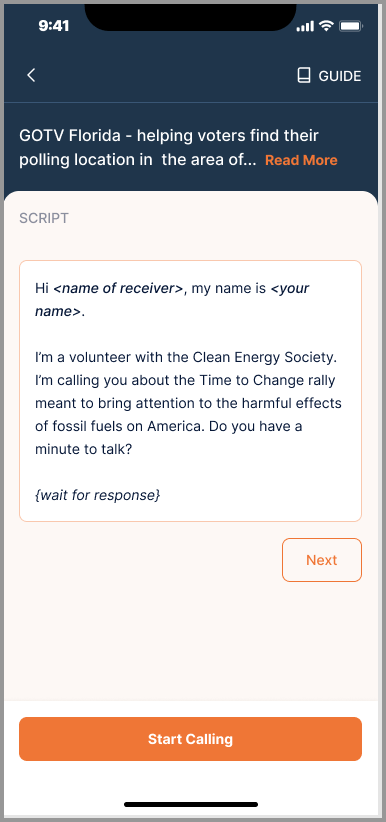 Once the agent has joined the campaign, they need to read the initial script of the campaign.
Entering responses for Surveys:
The agent can select the option for the Question based on the contact's response. On choosing the response, the agent will be displayed the Responses set for these options. For Example, if the agent chooses "Yes," the system will only display the script for "Yes" on the agent console.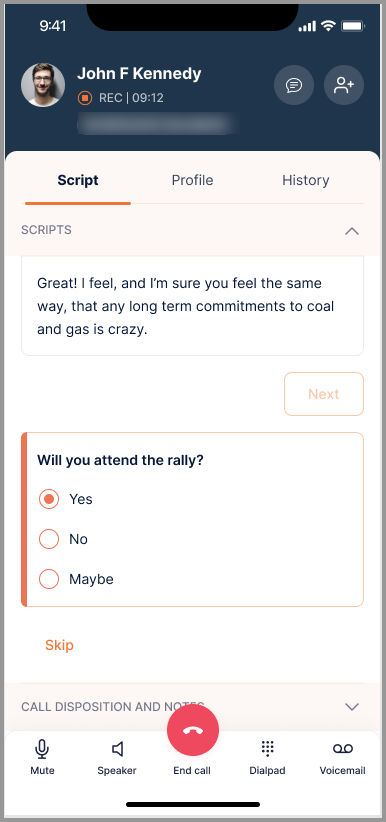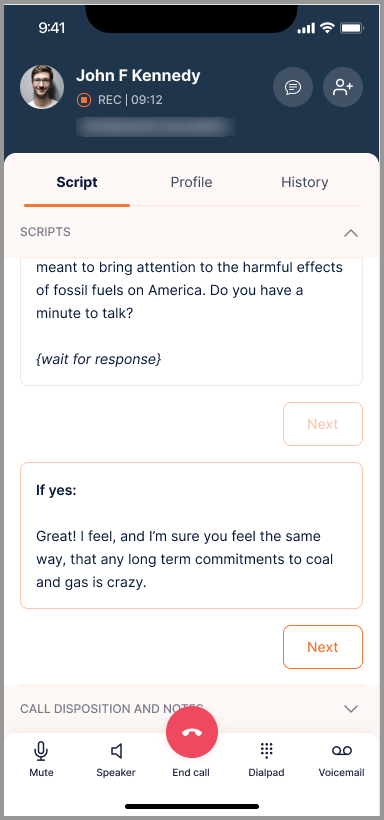 After reading the script based on the contact's response, the agent can choose "Next" to move forward. Here, if "Next" is set to display the "End Script" of the campaign, the system will display the end script.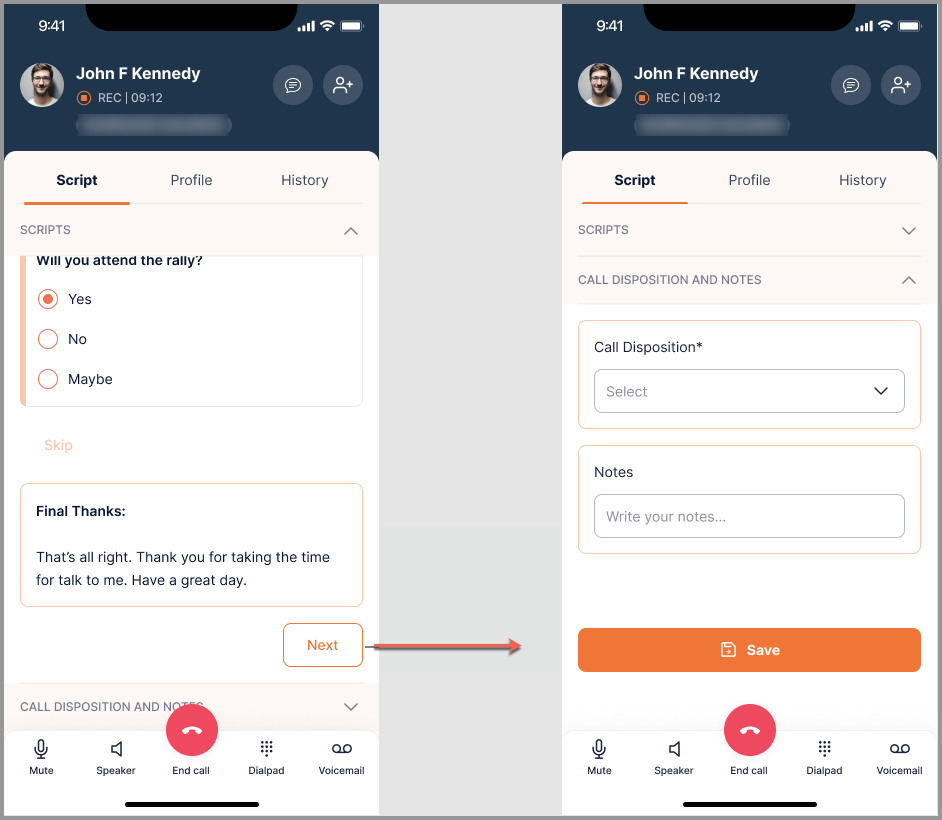 Further, on clicking "Next," the system will display the Call Disposition and Notes section, so the agent can save the call details and move forward to the next call.
Click here to know how the CallHub Mobile App works for calling in a Call Center Campaign.
The CallHub support team is always on their toes to help! If it is still off base to your search, please submit your ask at our Create a Ticket page. Happy calling with CallHub Mobile App Android | iOS
Don't have a CallHub account yet? Get a free one now along with $3 credits to test out.