Goals and analytics tracking keep your campaigns running efficiently. Here's a breakdown of what you can track on CallHub Analytics.
CallHub Analytics gives you a detailed view of all activities such as the number of calls made, the number of messages sent, the total number of agents making calls, new agents added, and much more.
Once you are logged in to the CallHub dashboard, you need to click on "Analytics" to go to the Analytics section.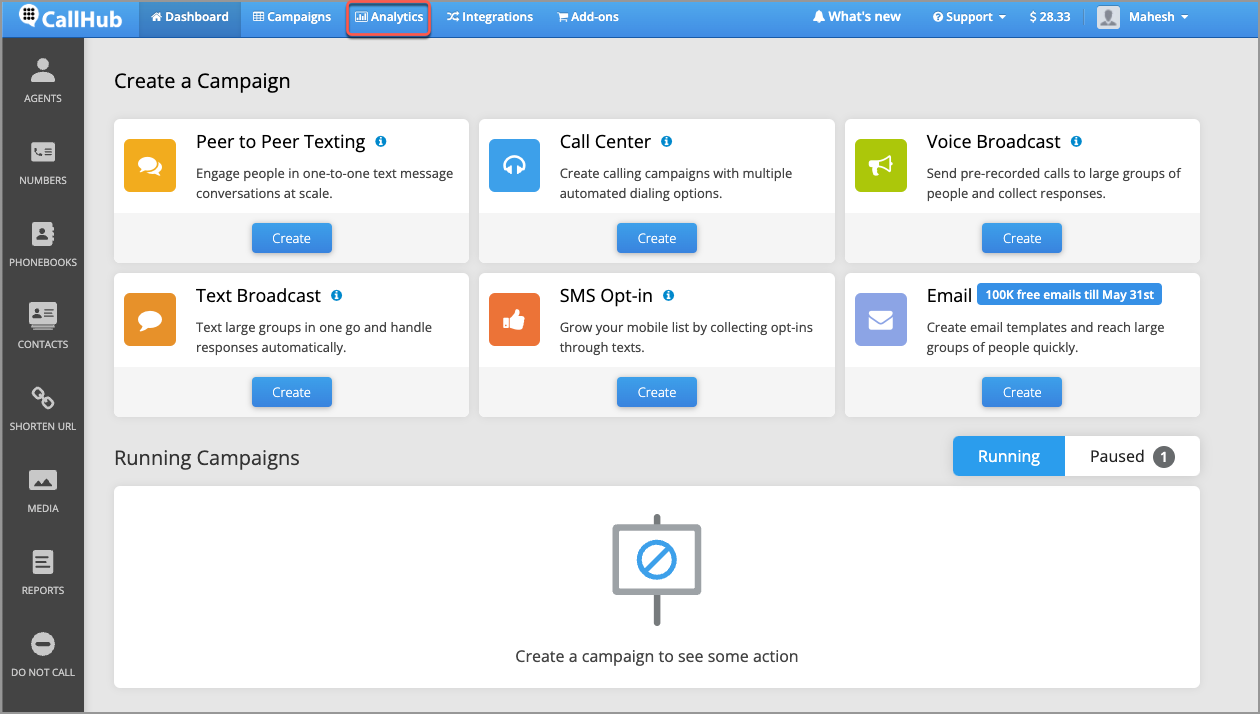 Here, you will be redirected to the Overview section which displays the total number of calls dialed in the system by your agents across all the campaigns, the total number of messages sent, the number of active agents, and the total number of new agents added to your account.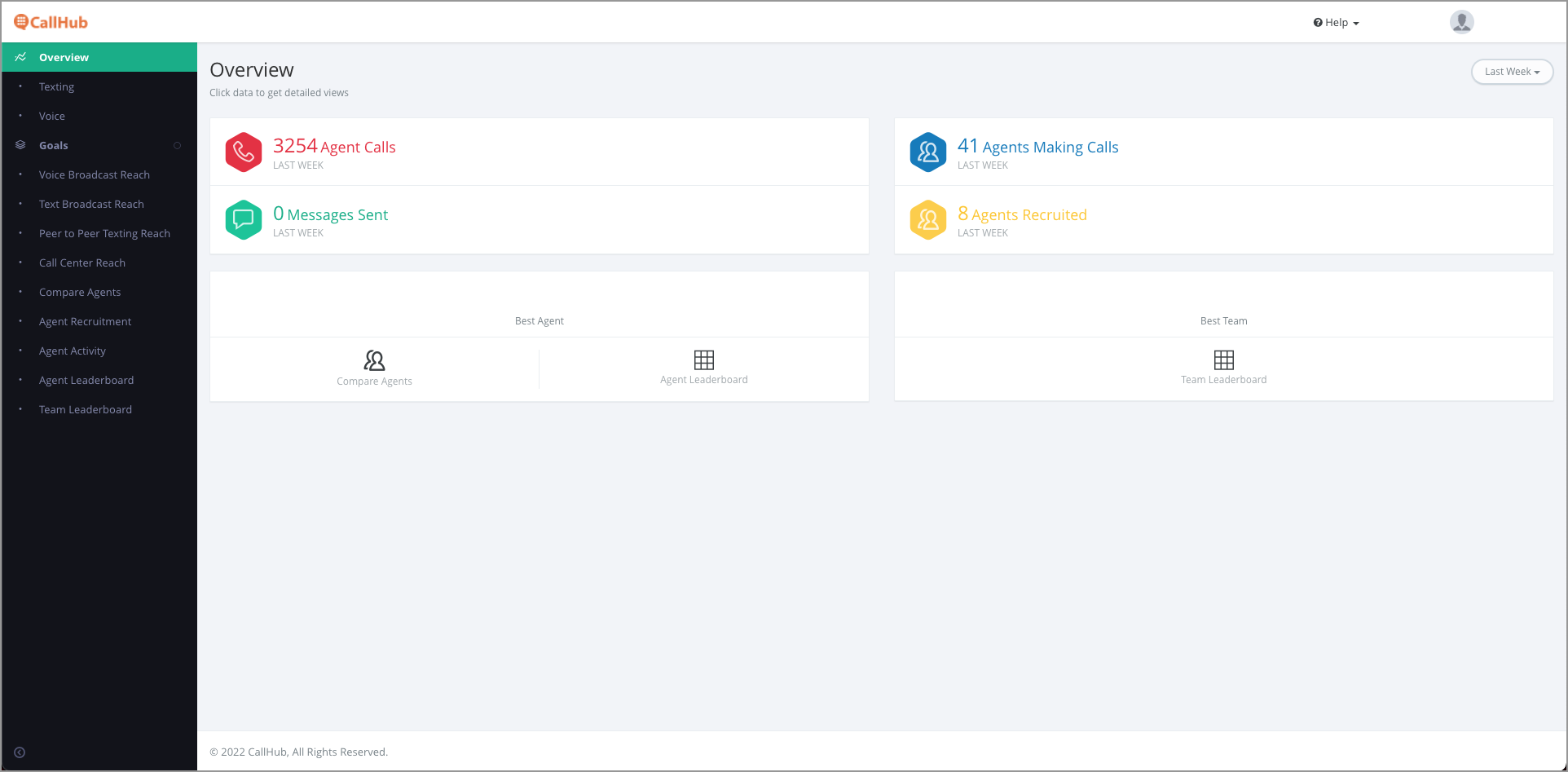 If you click on the tiles, you will be redirected to the sections listed below. Click on the links below to know more about each section.
This section also displays the best performing agent and the best team based on the number of calls they have made/number of messages they have sent across all your calling or texting campaigns. Here, you can generate the report for a month, week, or the last 24 hours.