As there is a need to stay compliant with the carrier regulations, CallHub set up a system to identify violators on the basis of error rates and Opt-out rates for an account. If a user is found violating/exceeding the permissible limits, it is needed to switch carriers and at the same time ensure 100% uptime for their campaigns. However, switching carriers include the below steps.
Confirmation from the user to switch
Delete rented numbers
Rent a new number after the switch
Assign the number to the active campaign.
The above process consumes more time including a "Pause" or a "Stop" to all the SMS campaigns. To fill the gap, we have set up a process where you can rent new numbers from a new carrier and at the same time complete your active campaigns that are associated with the previous carrier.
Multi-Carrier Support
Multiple Carrier Support allows users to run the existing campaigns on their account using the number rented from a carrier that is no longer associated with their account. This means you can rent a new number from the new carrier and create new campaigns. At the same time, you can complete your pending campaigns that are associated with older carriers without making any changes and interruptions. The flow diagram gives a fair idea of how it was and how it is.
Earlier: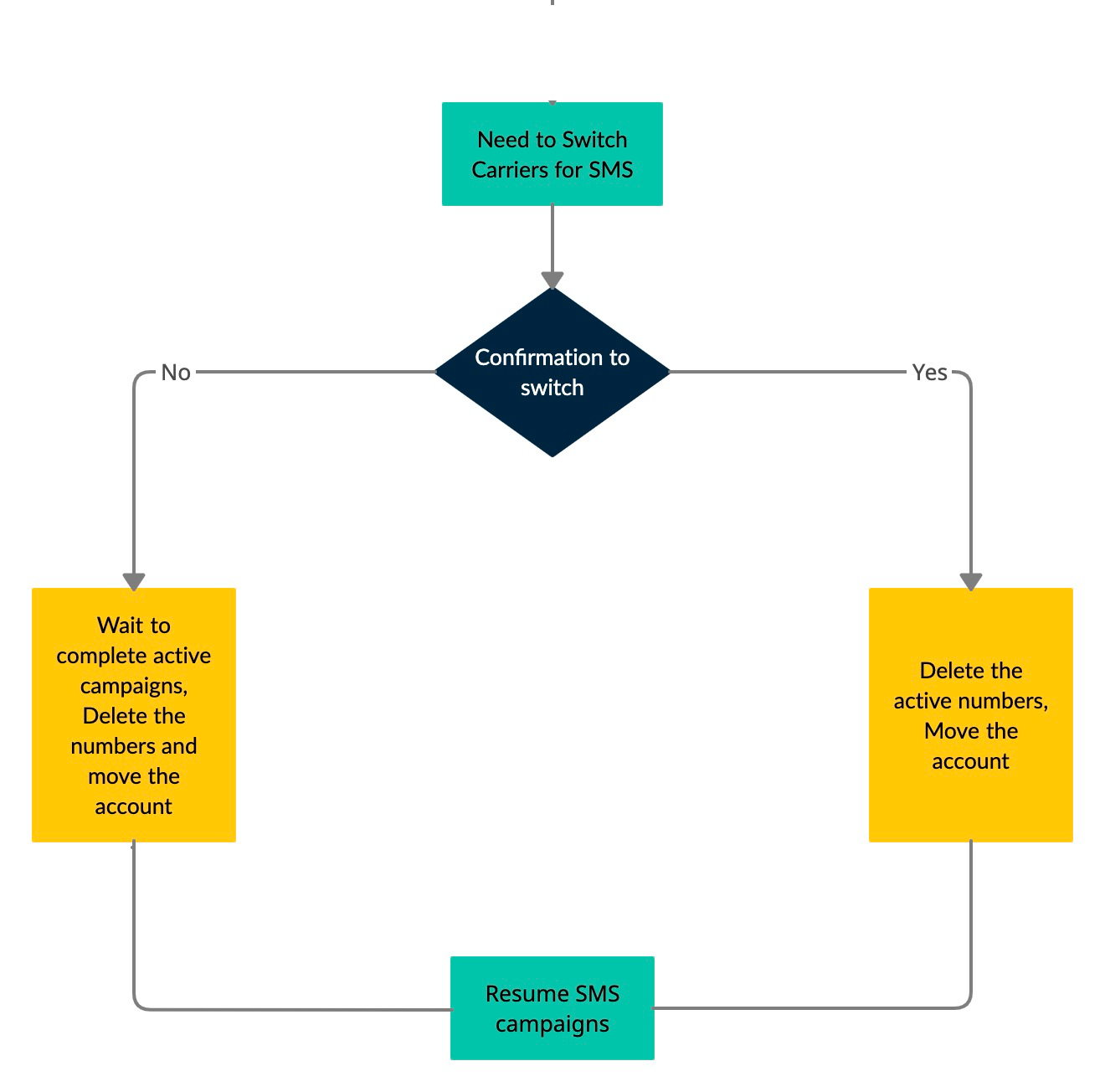 New Setup: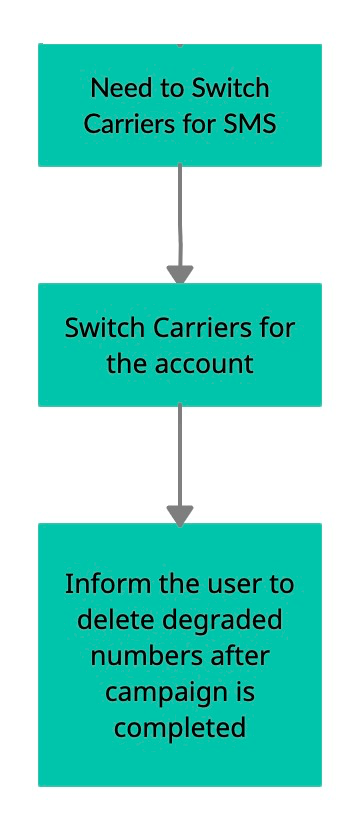 If the carriers are switched for your account, you will see a warning on your CallHub dashboard to delete the degraded numbers.

What steps do you need to take?
If you have any active campaigns on your account, you will be able to complete them without any interruptions.
Post the campaign completion, the numbers rented in your account under "Texting" and "Adaptive Texting Block" can no longer be used for any new SMS campaigns. You need to rent new numbers from the new carrier from the "Numbers" section before creating the campaign or during the campaign creation process.
Further, it is advised to delete all the numbers marked with the "⚠️" symbol to avoid getting charged for subsequent renewals. (screenshot attached)