Zapier integration allows you to connect CallHub to any other app through zaps. For example a Press-1 lead from CallHub can be a contact in Zoho CRM. A new contact added in Typeform become an agent in CallHub. All this can be achieved with the APIs and webhooks we provide. Click here for more details.
Create an Agent in CallHub using Typeform and Zapier Integration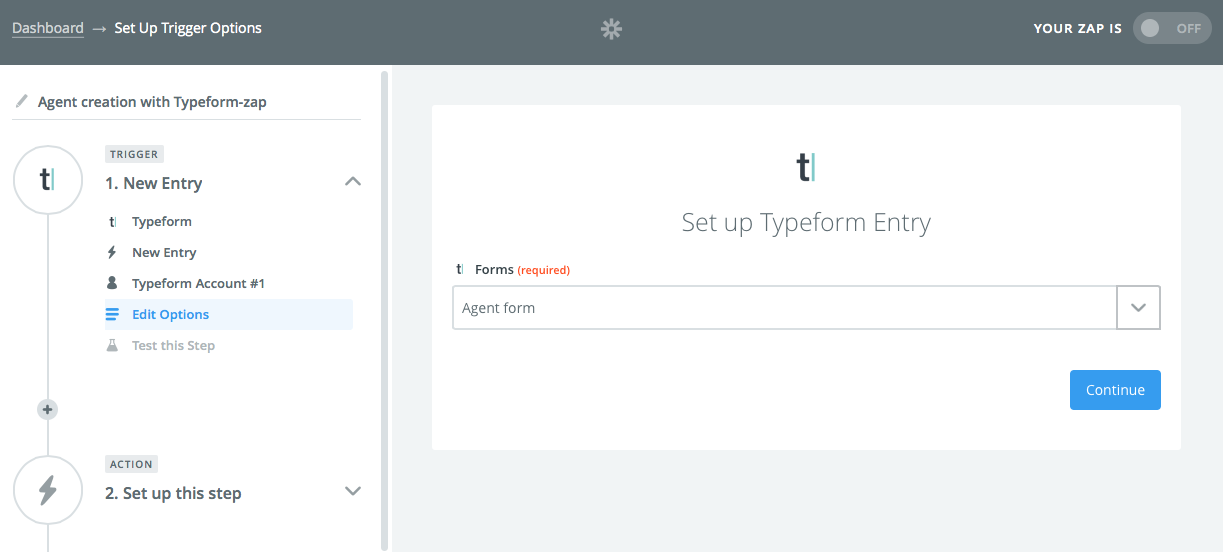 Create an Entry in Spreadsheet for Press 1 Lead using Google spreadsheet and Zapier Integration.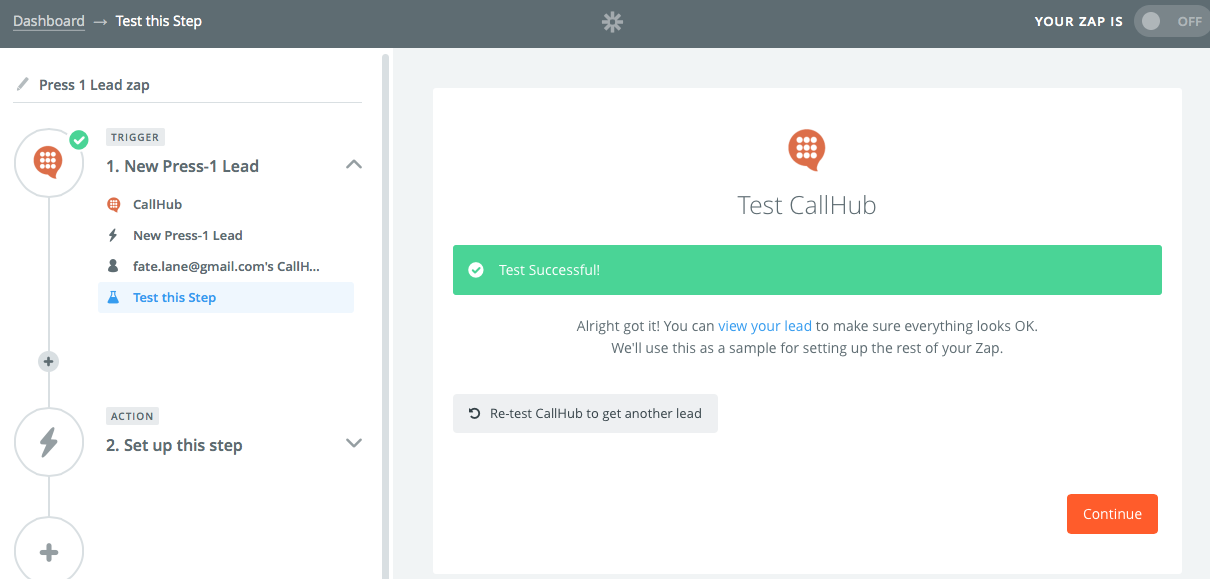 Send Email for Notes created in Call Center Campaign using Gmail and Zapier Integration