This article gives you step by step instructions to integrate CallHub with Blackbaud Luminate Online and to import groups to create phonebooks in CallHub.
Connecting to Luminate Online
Login to your CallHub account and click the "Integration" tab from the top navigation bar. Here, find Blackbaud Luminate Online tile to integrate.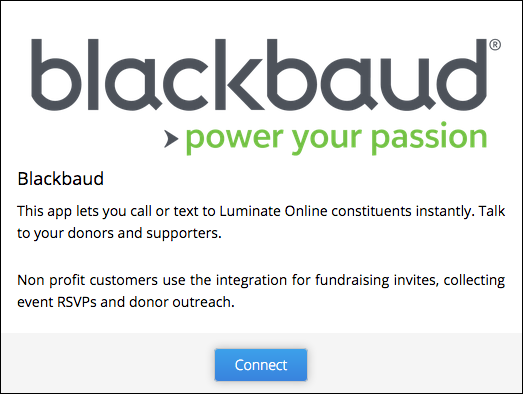 IMPORTANT

Whitelist IP

52.9.233.81/32

 

in Blackbaud Luminate Online before integrating with CallHub.
A default constituent

[email protected]

 will be created in your account.
Click "Connect" to integrate with your Blackbaud Luminate Online instance.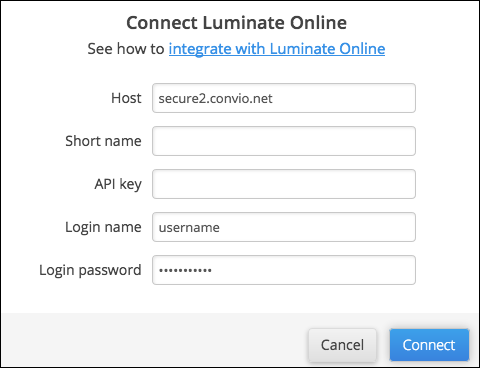 Fill the following details for the integration which includes.
Host: URL of your Blackbaud Luminate Online instance.
Shortname: Acronym for your organization.
API Key: API key to your instance. You can find under :

Blackbaud Luminate Online > Setup > Site Options > Open API Configurations

Login Name: Username (API Administrative Accounts)
Login Password: Password
Username and password used here should be an API Administrative Account. You can get the details under Setup> Site Options > Open API Configuration>Edit server API configuration > Manage API Administrative Accounts
Luminate import settings
On connecting successfully, the system will show the Luminate settings page where you can select phone preferences and map custom fields. Values from Luminate Online custom fields will be imported into CallHub custom fields while importing Groups to create a phonebook.
Note: Fields required to create a Phonebook are already mapped in backend and are not available to be mapped. All other fields including Luminate Online default custom fields and user-created Custom fields are available in the dropdown to be mapped with CallHub custom fields.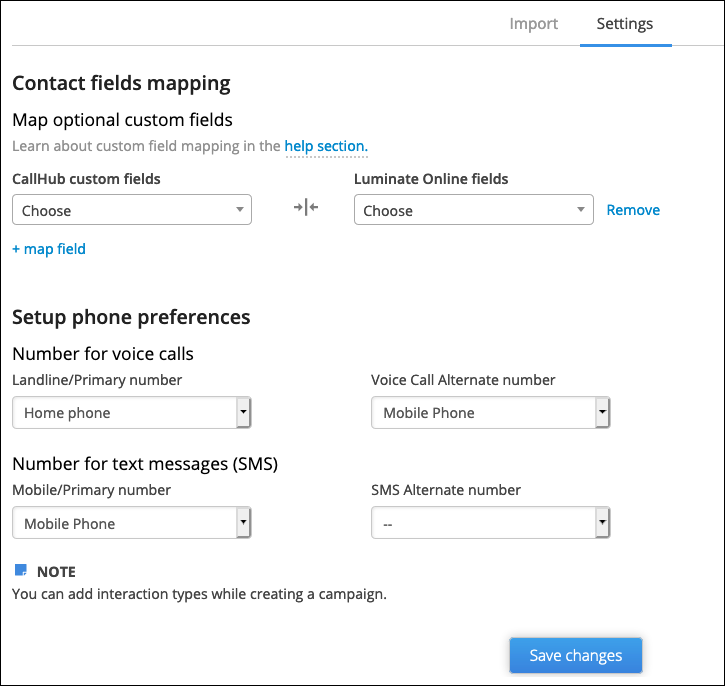 Click "Save Changes" after configuring the settings and move to the "Import" section.



You need to select the Group from the dropdown and click "Import" after selection. The selected group will be imported to create a phonebook in CallHub.