Did you get a "Could not connect to the campaign" error on browser calls? There's a simple fix. Enable this permission and resume calling.
In the Call Center Campaign, agents may run into an error "Not Allowed Error" and "Could not connect to the campaign, please refresh and try again," as shown in the below image, after joining the campaign.


The error occurs if the browser does not have permission to use the microphone. To resolve the issue, please follow below steps:
You need to search for the microphone settings of your Chrome browser. You may also reach the settings directly from this link: chrome://settings/content/microphone?search=microphone. Here, it would be best if you made sure that CallHub is allowed to use the microphone.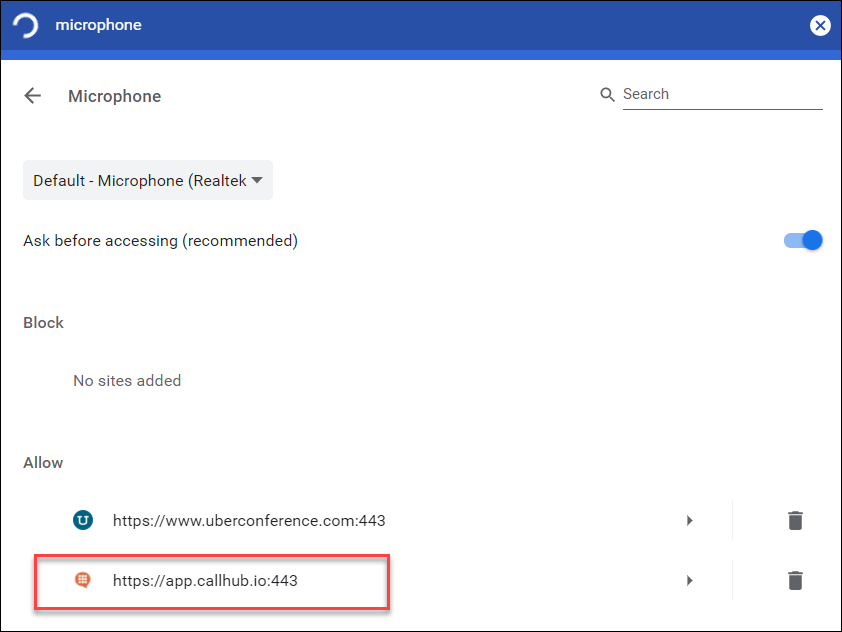 Note: You can also enable the microphone from the browser by referring to this article: https://productforums.google.com/forum/#!topic/chrome/MWtFAKDSAVM.
Once enabled, you need to re-login, and the browser will display a prompt on joining the campaign where you need to allow the microphone.