Duplicating a campaign helps you use the same script and the same settings for a different list of contacts. Below are 2 ways how you can duplicate a campaign.
1) You can go to the campaign and click on the "Duplicate" icon.

2) You can also go to "Campaigns" and click on the Duplicate icon.

Once you have clicked on "Duplicate", you will get a prompt to add a name and to choose a phonebook for the duplicate campaign. Click on Save to set up the campaign.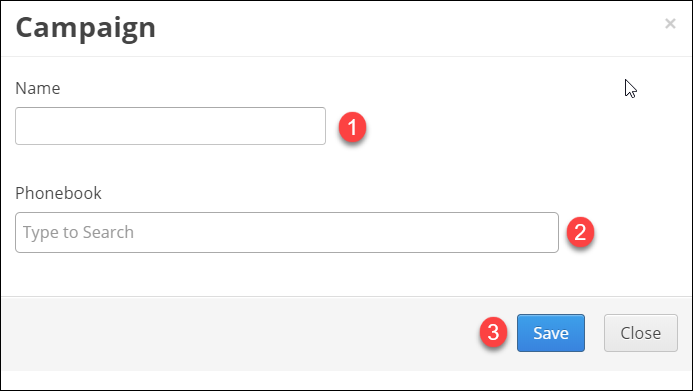 Duplicating a campaign gives you the ability to only add a name and a phonebook to your new campaign, any other changes you wish to make can be made from the "Change" button.

Note: Campaigns can be duplicated either in the "Start" or "Stop" state. However, the duplicated campaign will be created by default in the "Paused" state.
We work hard on making things simple for our users. Any queries or doubts, send us an email to [email protected].