Looking to use the same script in multiple campaigns without much effort? This feature is for you. Know how to use duplicate campaigns.
With the "Duplicate" feature, you can duplicate a campaign and use the same script and the same settings for a different list of contacts. Campaign duplication on CallHub is supported for the below campaign modules.
Voice Broadcasting Campaign
Peer to Peer Texting
Call Center Campaign.
Below are two ways how you can duplicate a campaign.
1) Navigate to Campaigns > Choose the Campaign and click on the "Duplicate" button.

While duplicating a Peer to Peer Texting campaign, you will get the option to rent a different number as the Caller ID, choose an Adaptive Texting Block or Use an existing rented number from your account.
Note: For Call Center Campaigns and Voice Broadcast campaigns, you need to enter the name of the campaign and choose the contact list as the same Caller ID can be used for multiple campaigns.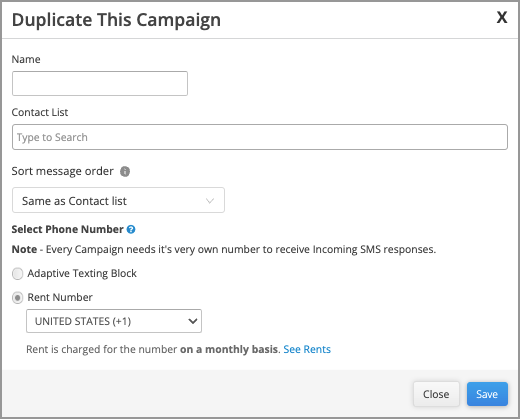 2) Navigate to Campaigns from the CallHub dashboard and choose the button as in the below screenshot to start duplicating the campaign.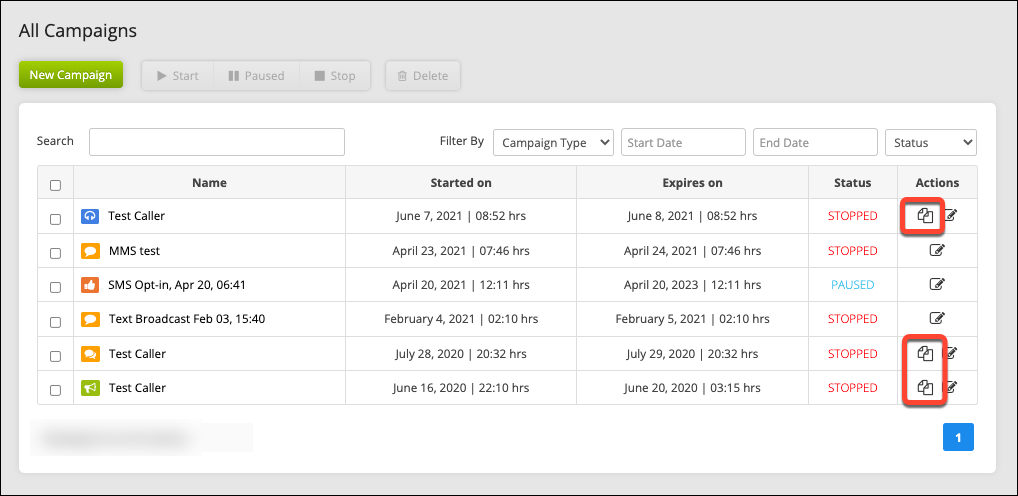 Once you have clicked on "Duplicate", you will get a pop-up to enter the name and choose a contact list for the duplicate campaign. Click on Save to set up the campaign.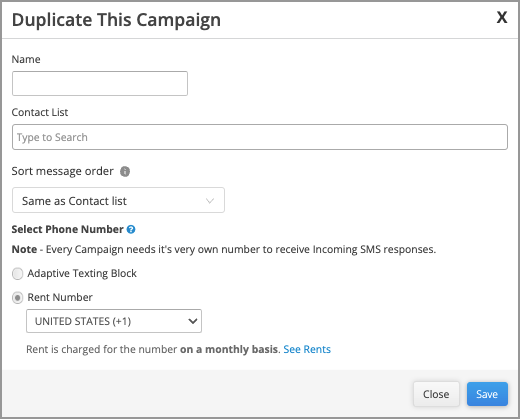 Duplicating a campaign gives you the ability to only add a name and a contact list to your new campaign, any other changes you wish to make can be made from the "Edit" button.

Note: Campaigns can be duplicated either in the "Start" or "Stop" state. However, the duplicated campaign will be created by default in the "Paused" state.