After your campaign is completed, you would like to listen to your call recordings. But where to find it? If you are wondering the same, then this article is for you.
Call recordings will be available in your campaign results. You can click on the campaign, navigate to Results>Notes. You can refer to the image below.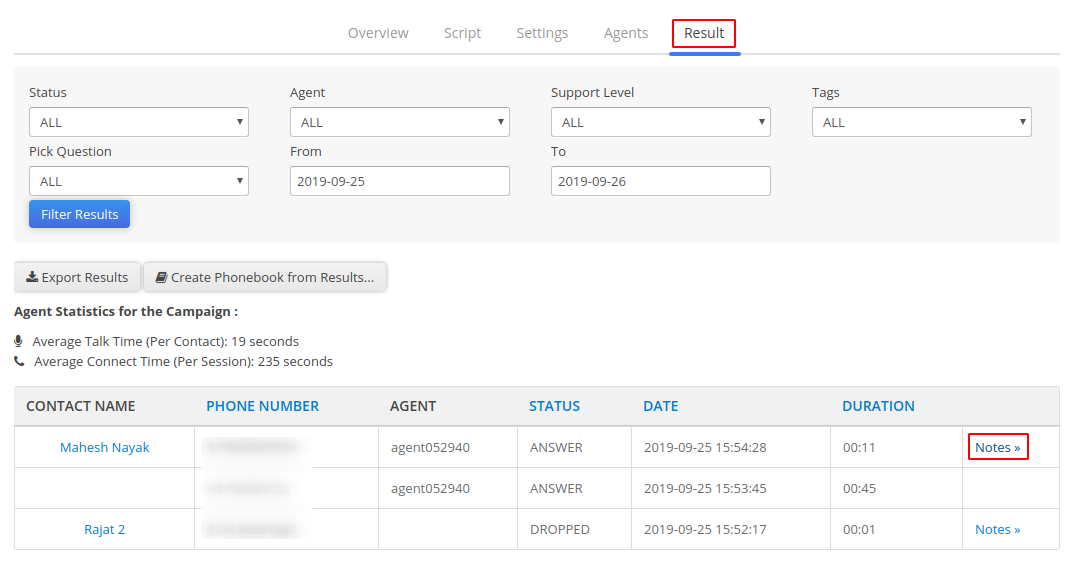 Note: Calls will be recorded only if Record all Calls option is enabled in Campaign settings.
Once you click on Notes, It will show you a dialog box that displays the details of the contact, the outcome of the call and the audio recording section which includes a link for the call recording.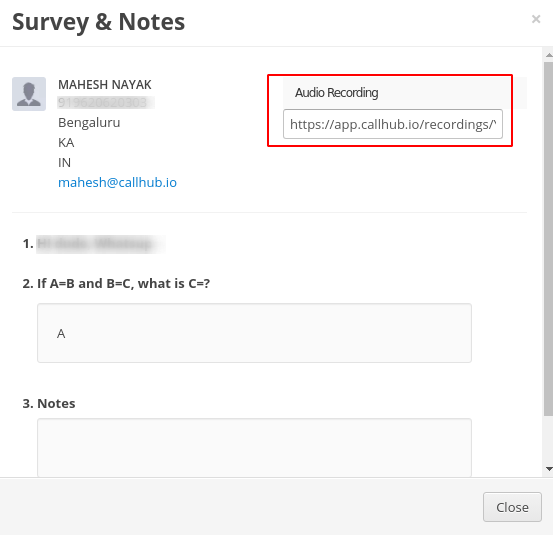 You can click on the text "Audio Recording" and it will turn into a small player as in the below image and you will be able to listen to the recording. Alternatively, you can copy-paste the URL on your browser to download it to your device.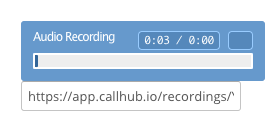 Did we miss anything? Let us know in comments ;)