After you have set up the VAN integration on your CallHub account, you may use the Events, Surveys, and Activist codes in your campaigns to sync the canvass results to VAN.
Note: Events are available only on "My Campaign" mode.
Call Center Campaigns
Collect Canvass Responses and Update Activist Codes:
When you create a Call Center Campaign, you can add one or more Survey Questions from VAN and ask volunteers (call center agents) to collect Canvass Responses during the calls when they call voters (VAN Contacts). Responses to the survey questions will flow back to VAN, and you can view them in the contact's "Survey Responses" section. You can also mark Activist Codes to VAN contacts in an automated manner based on the survey response. For instance, if the answer to the below survey question is "YES," the activist code "Member" will automatically be added to the VAN contact.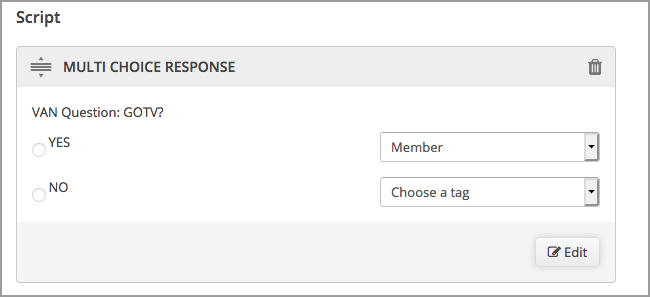 You can also choose to add Activist Codes to the VAN Contacts when configuring the Call Center Campaign.
Tagging contacts based on responses:
The "Tags available to agents" option lets you configure activist codes that agents can use to mark contacts based on the conversation explicitly. These have to be done manually by the agents. "Choose VAN activist code to tag all contacted people" - This option will automatically tag contacts in VAN when call center agents save notes for a conversation.

Collect event RSVP's
In the campaign creation flow, to collect event RSVPs in CallHub, browse to the "Script" section. Here click on "Question" and click on "RSVP." Refer to the below screenshot for details

Please select the appropriate VAN Event from the dropdown and add it to your script. To mark event RSVP in VAN, agents have to keep responses for all three questions. For example, what shift is a volunteer RSVPing to, What role will the volunteer perform at the event, and what's the RSVP status such as Confirmed or Declined? Until the agent doesn't answer all these questions, CallHub will not mark RSVP in an automated way.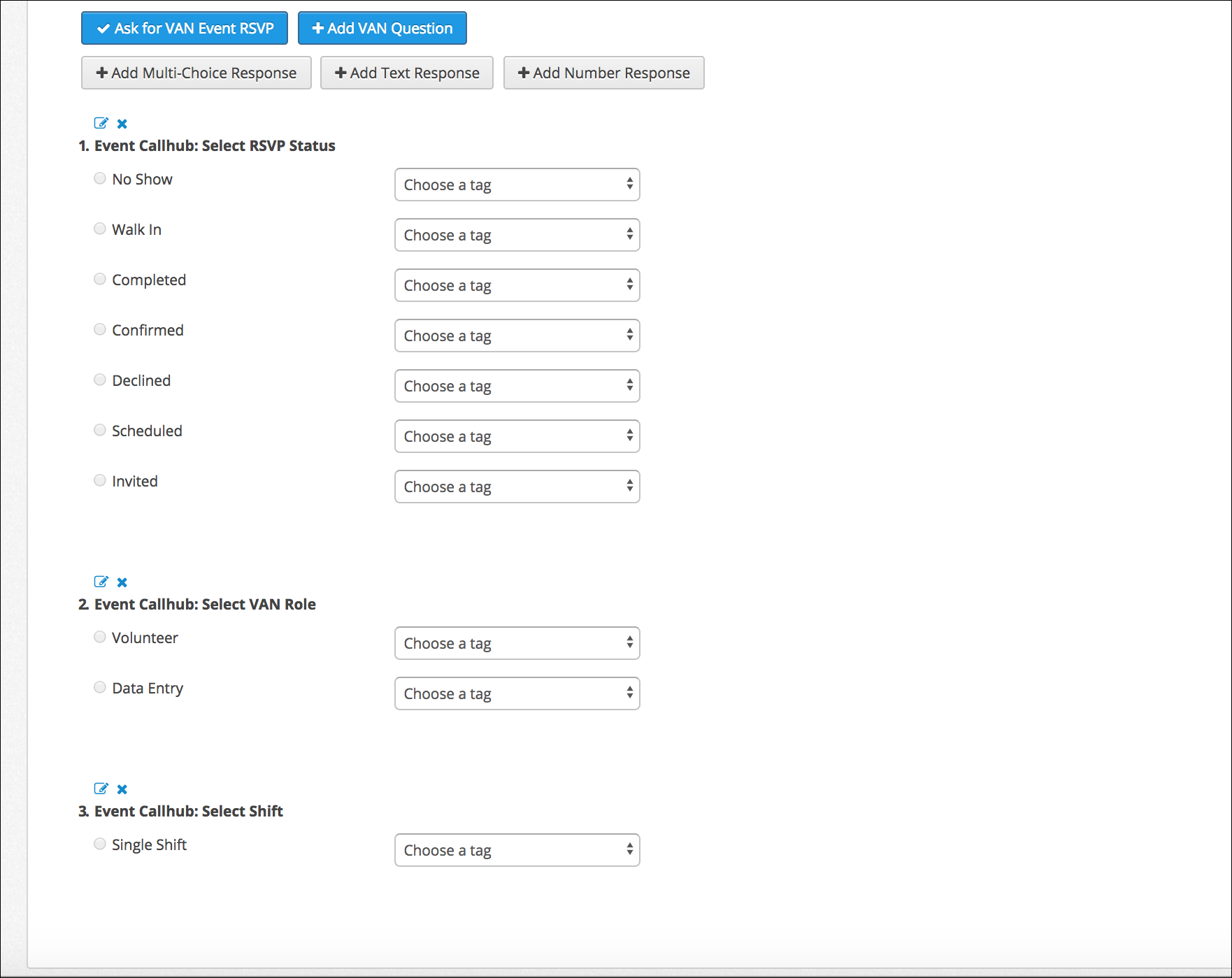 SMS Broadcasting Campaign
You may add Activist Codes for Sent and Received Messages. When you create an SMS Campaign, you can select an imported Activist Code.
Activist Code can be configured for VAN Contacts contacted via SMS text message and VAN Contacts that responded to your SMS Broadcast campaign.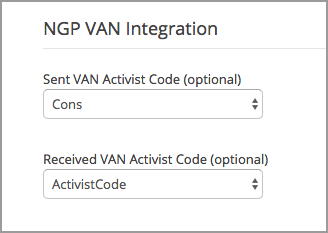 Voice Broadcasting Campaign
When you create a Voice Broadcast Campaign, you can select an imported Activist Code. Contacts from VAN contacted via this Voice Broadcast campaign will be marked with the chosen Activist Code back in VAN.

Note: By connecting VAN to CallHub in My Voter mode, the event data cannot be synced or used in your campaigns.
Once you have run the campaign, the details will sync back to VAN, and the details of the sync will be available in the "Activity" of the contact.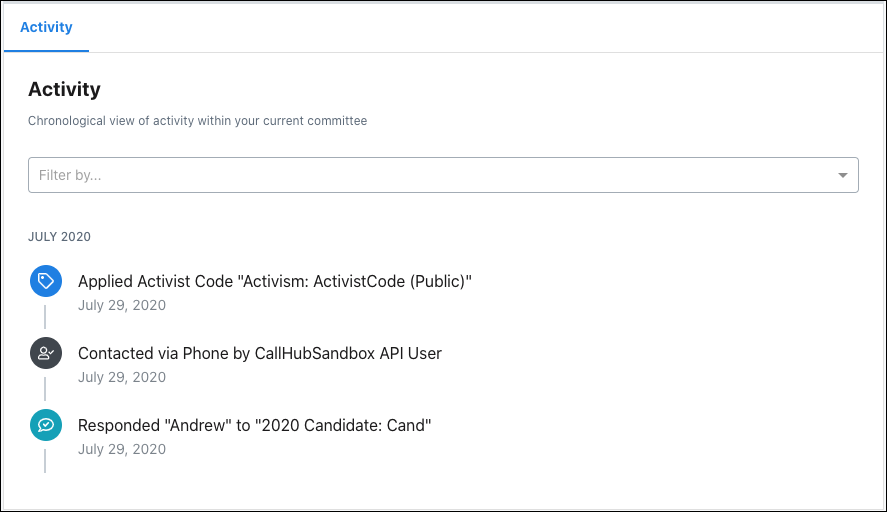 Additionally, the event RSVPs, the survey responses, and Activist codes will be available in the "All Details" of the contact.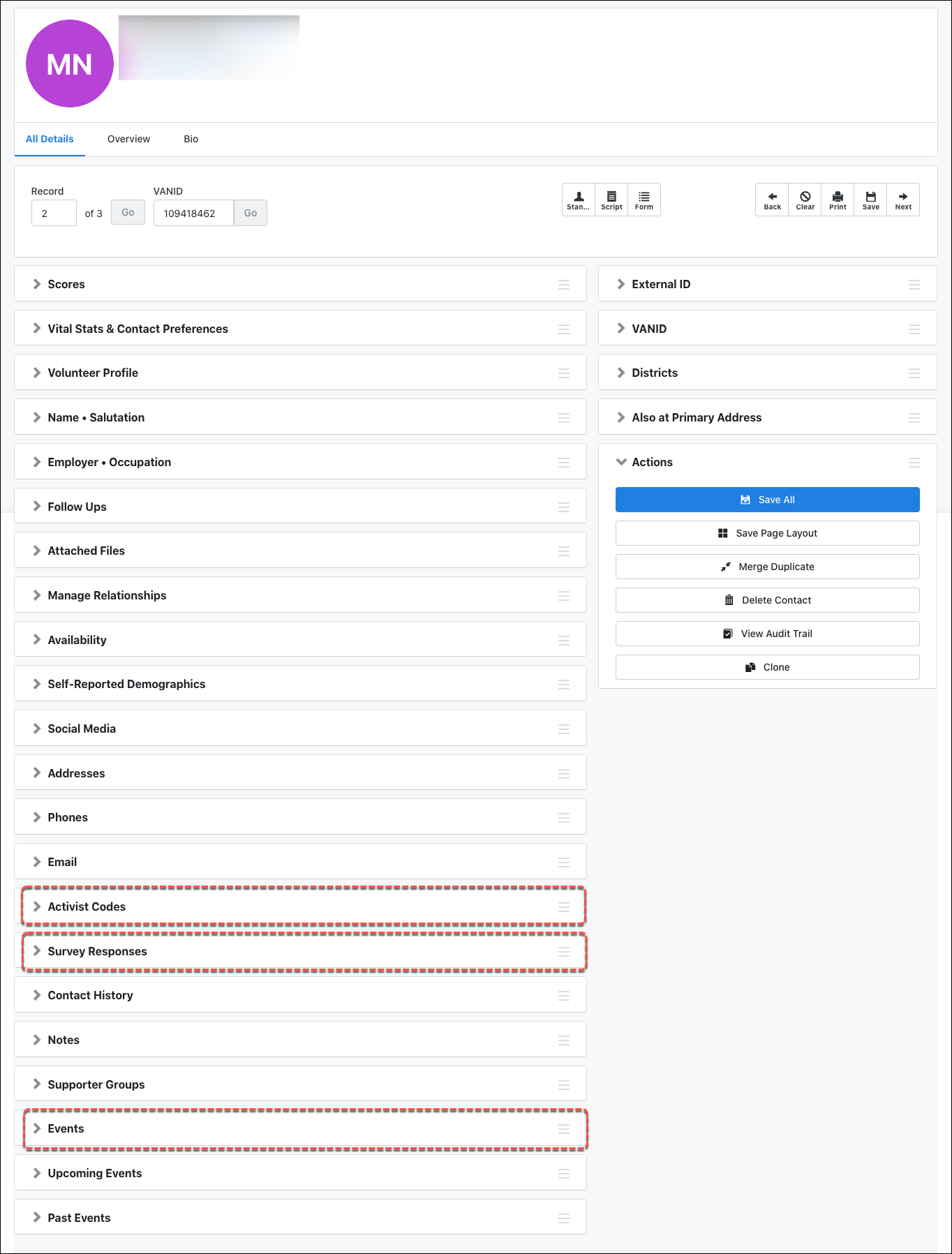 The CallHub support team is always on their toes to help! If it is still off base to your search, please submit your ask at our Create a Ticket page.
Don't have a CallHub account yet? Get a free one now along with $3 credits to test out.
Happy calling with CallHub Mobile App Android | Apple