CallHub SMS Opt-In campaign is used for collecting user opt-ins, surveying and data collection.
Create an SMS Opt-In Campaign
To get started, first create a campaign. Create a Opt-In Campaign
Steps to create Campaign
Step 1: Add Initial keyword to let the user start the conversation. 
Step 2: Select a Phone Number that is used to assign the incoming message to this campaign. You can also use a shared shortcode for SMS Opt-In campaigns. Read more about shortcodes here.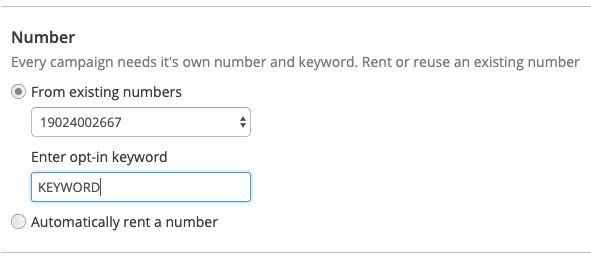 Step 3: Creating prompt flow: It has two things Response field and Prompt message.
Response field contains all the field that is present in Contact i.e email, name, country code, city, state, zip code, address, contact number, etc. A custom field will be also included in the response field.
Select the response field and add a prompt message. Then click on Next prompt to add more prompts. User will receive a prompt message in sequence same as you have added the prompt.
Data will be mapped with respect to the response field and contact will get updated.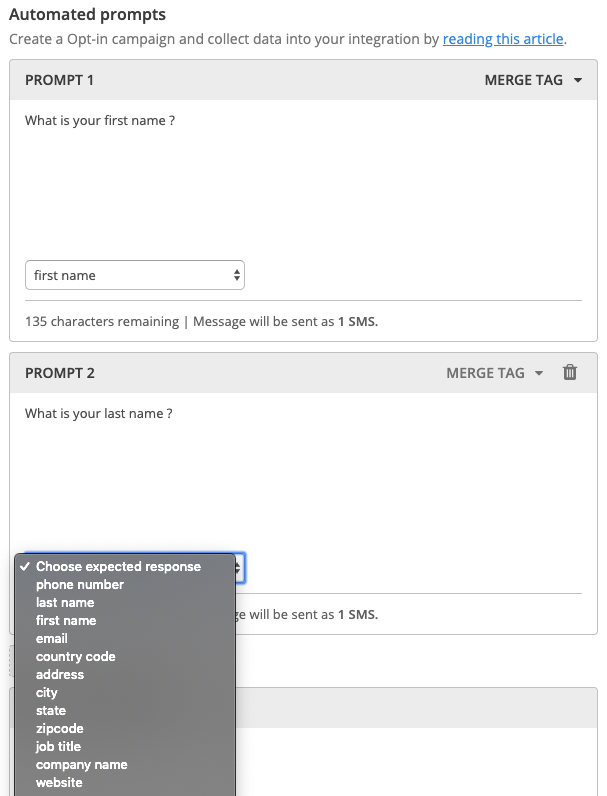 Step 4: If you want the user to get thank you message after completing the campaign prompts, add thank you message or leave it blank.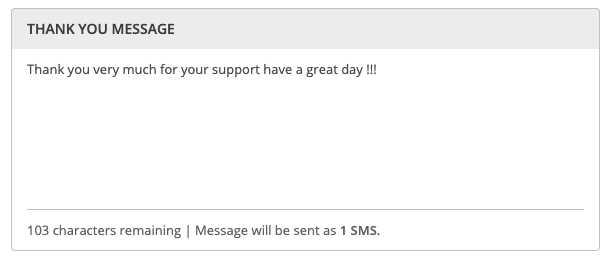 Step 5: You can also retry the prompts to the user, who didn't continue the conversation, with the retry setting. This is the amount of time after which the current SMS prompt, will be resent. Retry has two option Hours and Days. This will help improve response rates.

Step 6: Select phonebook in which all the signup contacts will get added.

After campaign creation
You can see all your prompt sequence and details in the settings page after creating a campaign and look at how many signups you received and statistics on outbound and inbound messages can be seen in the Response tab.