In this video, we will show how you can delete contacts in bulk from your CallHub dashboard using a CSV file. You need to have a CSV file with only one column "Phone numbers". A sample file is attached to this article.
Note: Phone numbers are a mandatory field and deleting the phone number will delete the contact.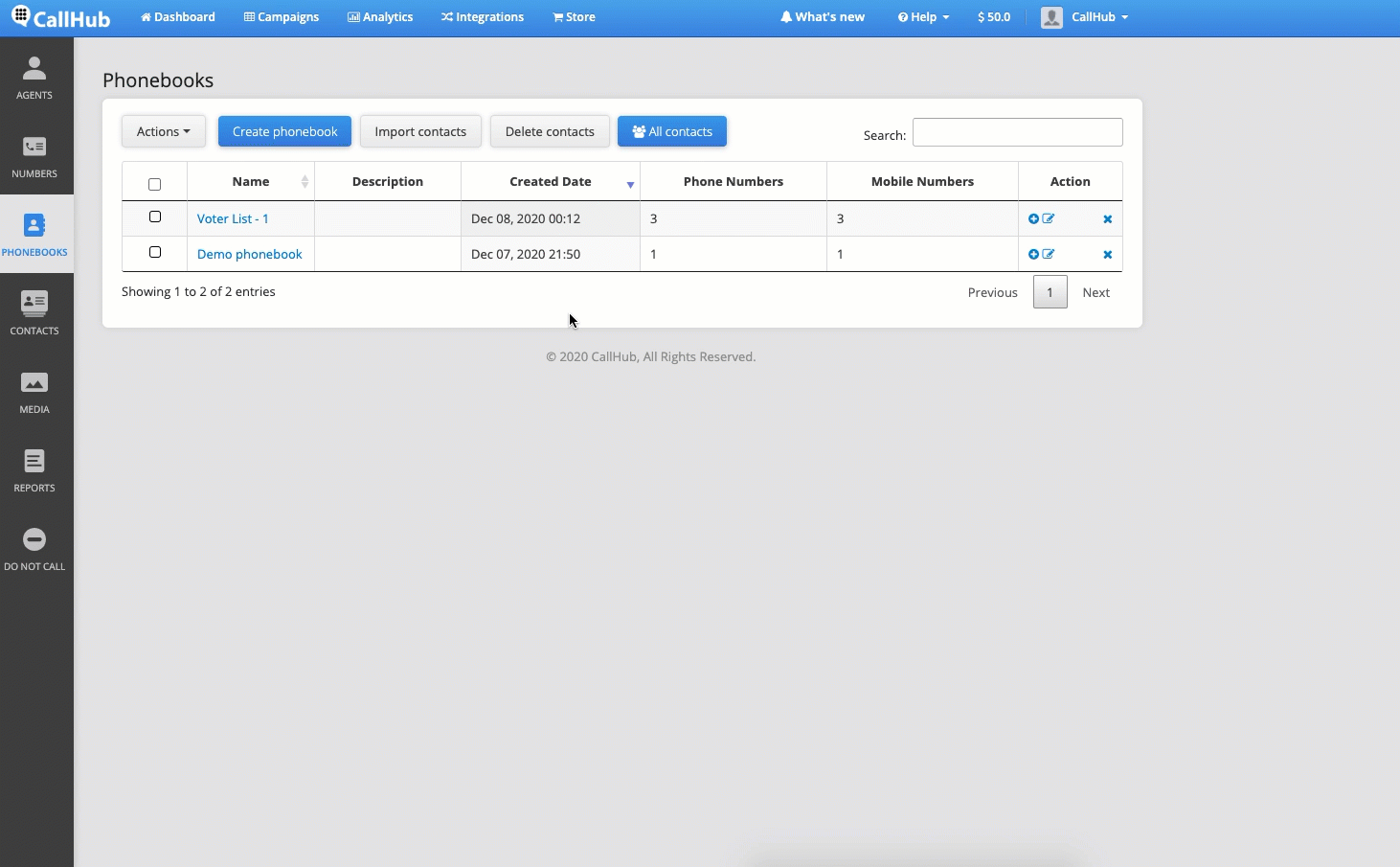 Send us an email at support@callhub.io if you have any queries.