Adhere to telecom regulations by filtering out unwanted cellphones or landlines from your campaigns using our DNC feature.
DNC ( Do not contact ) list helps you to store all contacts that you do not want to contact. It can be used in 2 ways:
DNC as a suppression list
DNC as Opt-out list
For more details on this, click here. If a contact is added to DNC through any one campaign on your account, the contact will not be reached out through any Calling or Texting campaigns on that account going forward.
Text Broadcasting Campaigns:
In a text broadcasting campaign, the contact is added to DNC as soon as they respond with an Opt-out keyword such as STOP, CANCEL, UNSUBSCRIBE. The DNC list can be accessed from Do not Call > Search on your CallHub dashboard.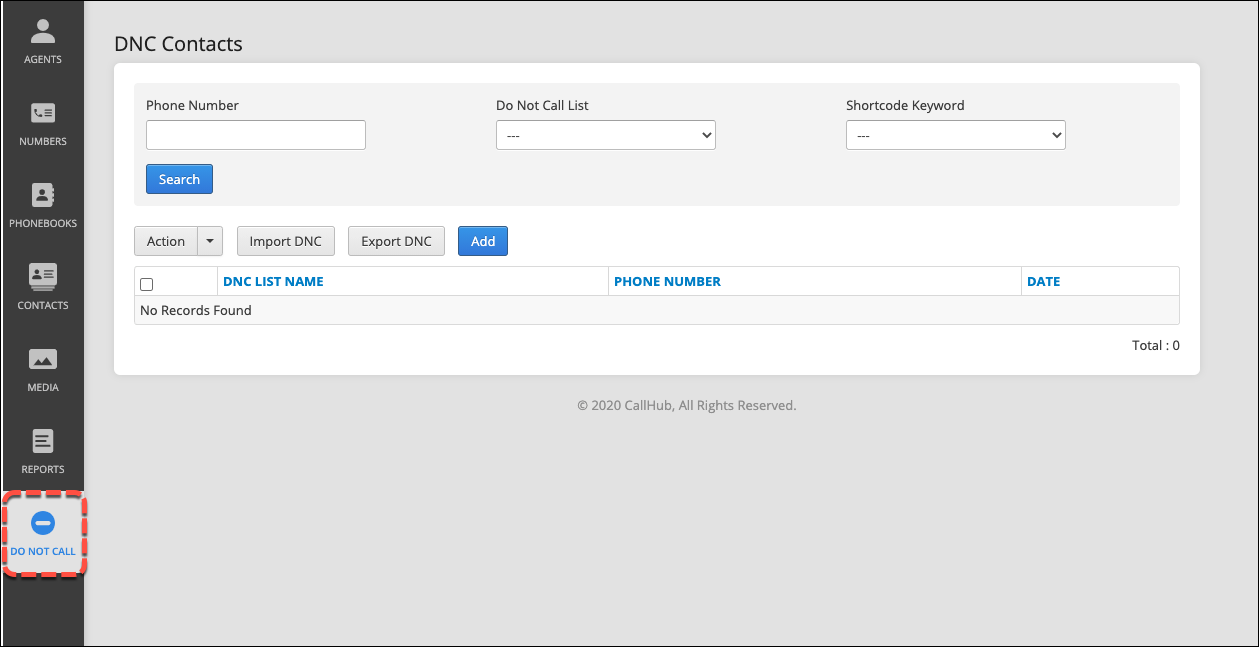 Peer to Peer Texting Campaigns:
In a Peer to Peer texting campaign, the contacts are not added to DNC automatically as it is a one on one texting by the agent with the contact. Here, if the contact responds with a keyword such as STOP, CANCEL, UNSUBSCRIBE, the agent needs to Opt-out the contact manually from the campaign. This can be done as in the below screenshot.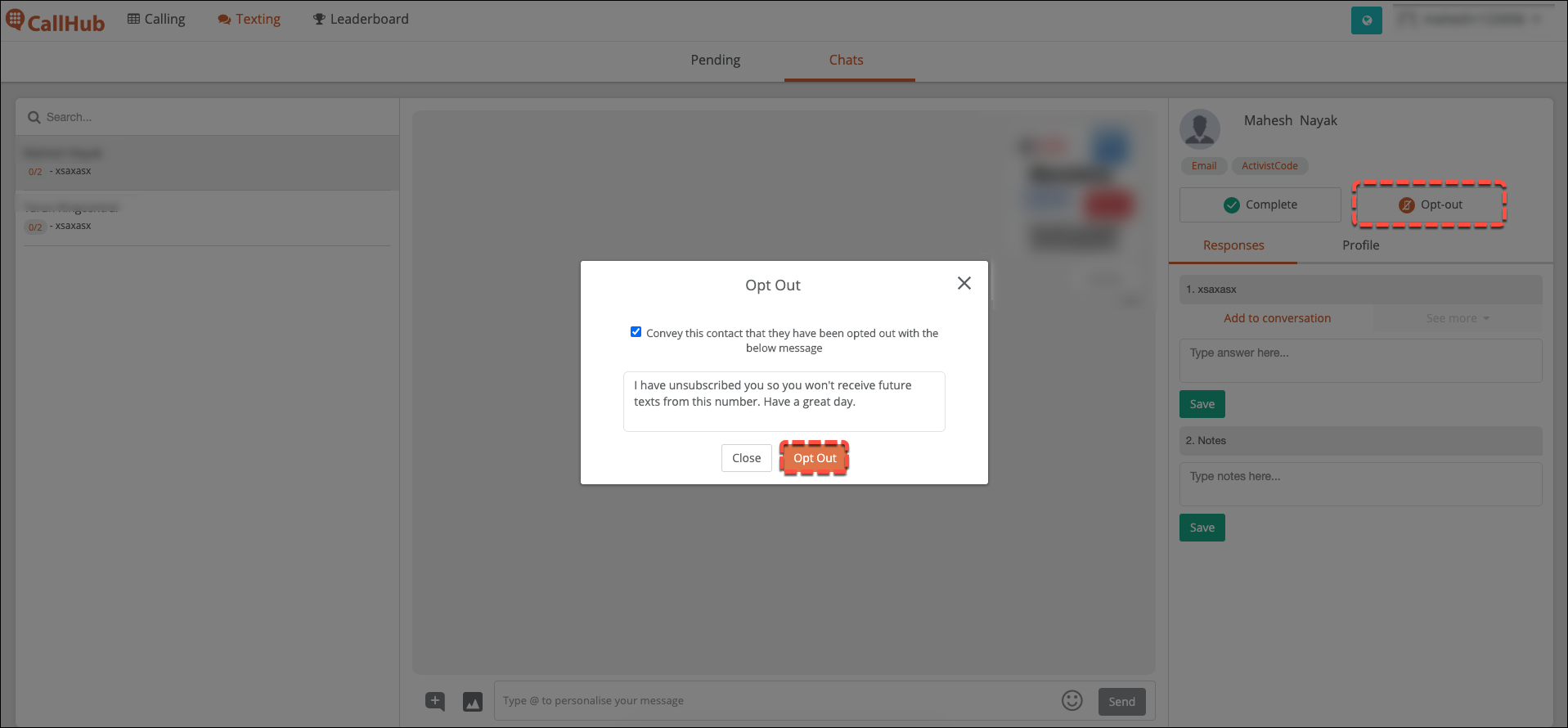 Call Center Campaign:
In a Call Center campaign, the agent has the option to mark a disposition as Do Not Call or BAD Number for a contact. This way, the contact will be added to DNC automatically and as mentioned earlier will not be contacted by any campaigns on your account.