You can check the SMS and Calling pricing from your account under "Billing" section. Here, under Recharge tab, you may click on "Check your pricing" to get details.


Pricing based on Area codes (prefixes):
Call Pricing is based on the prefix you are calling, you may click "See all prefixes" link to get the details. Also, you can switch between Voice calls and SMS to check pricing.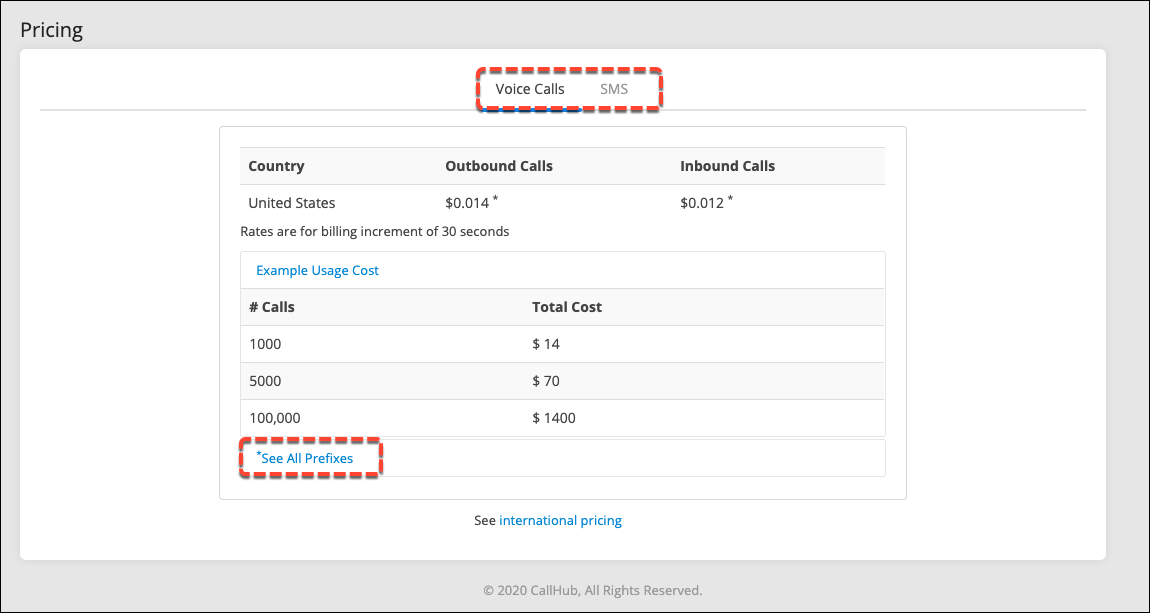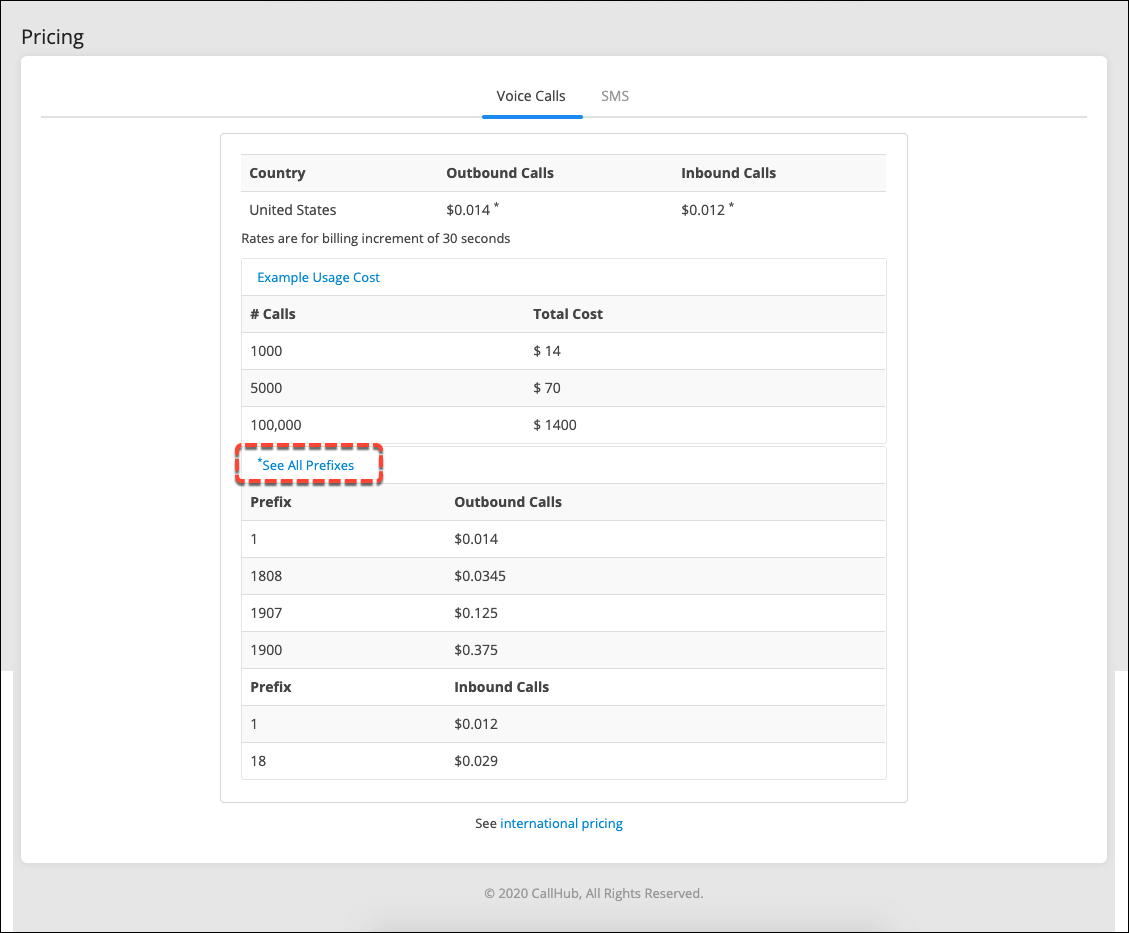 Did we miss something? Let us know in the comments below.
The CallHub support team is always on their toes to help! If it is still off base to your search, please submit your ask at our Create a Ticket page. Happy calling with CallHub Mobile App Android | iOS
Don't have a CallHub account yet? Get a free one now along with $3 credits to test out.