Let your agents connect to a campaign at their convenience by configuring Dial-In numbers. Agents are connected when they verify the code.
The Dial-in functionality allows Call center agents to call into CallHub to join a campaign. In this post, we will go through the configuration steps to create a Dial-in call center campaign.
Step 1: Rent a Dial-In number from the Number section under Dial-in numbers for Call Center campaigns.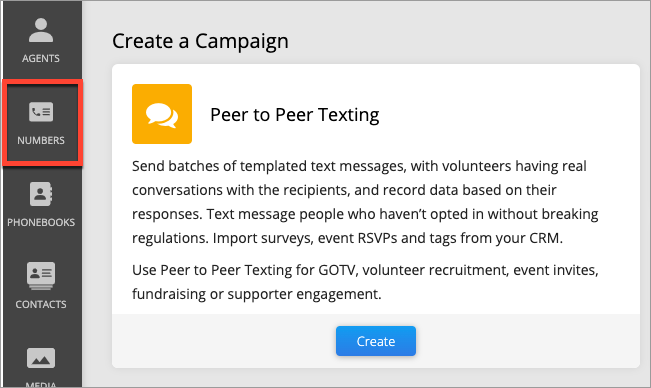 Step 2: Change the connection preference of the agent to Dial-In from the Agents section.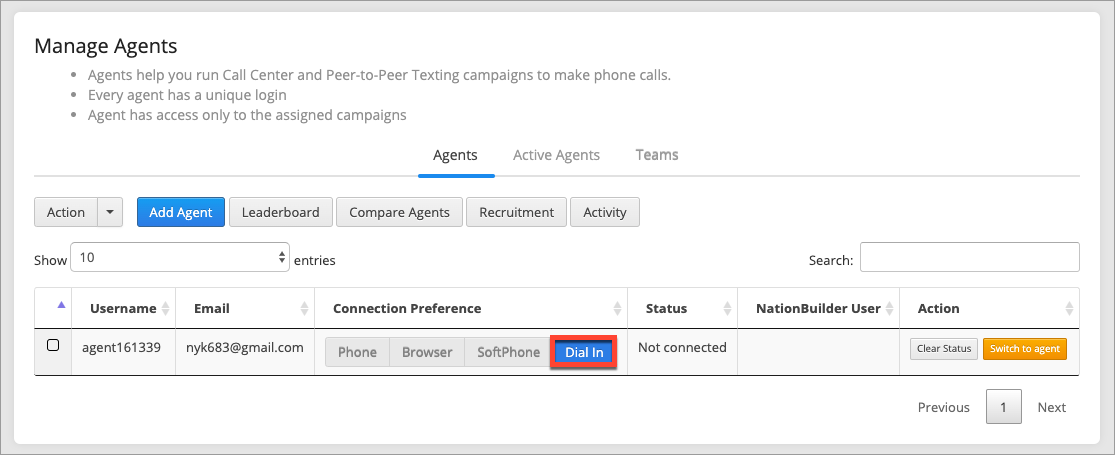 Step 3: While creating a Call center campaign, you need to enable the switch for "Allow agents to Dial-in to this campaign" and select the number you have rented as in Step 1. If you have not rented a number, you may choose "Rent a number," and a Dial-in number will be rented once the campaign is set up.

Step 4: Once agents log in to the agent console, they'll see the dial-in number and a unique campaign code assigned to the agent. Agents need to call this number, enter the campaign code to join the campaign, and start making calls.