In CallHub, you can add contacts in two ways, individually or in bulk, using a CSV file. Let us see how this works.
Adding Individual Contacts
Step 1: Click on 'Contacts in the sidebar. Alternatively, you can browse https://app.callhub.io/contact/.
Step 2: In the menu bar, click on '+New Contact'
Step 3: Add the 'First name,' 'Last name,' 'Contact Number,' 'Mobile Number, ' and other contact details. If adding an international number, begin with + and country code.
The system identifies a number as an International number if it is from a different country than the country set up in the account. For example, if the country is set up in the US and a France number is added, it is considered an international number.
Step 4: Select a contact list from the drop-down to which you want to add the contact.
Step 5: Click on 'Add.' The new contact is added to the contact list.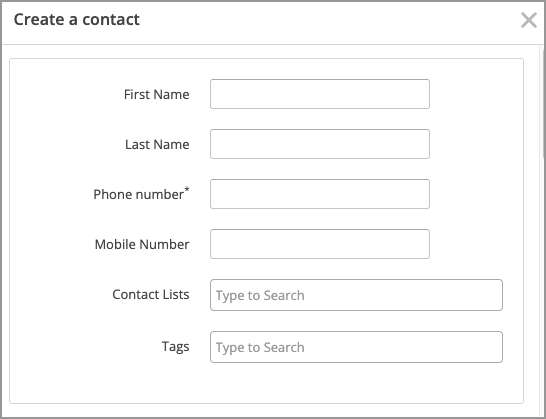 Create a new contact list and add contacts - In Bulk
Step 1: Go to the 'Contact Lists' in the sidebar
Step 2: Click on 'Create a new contact list'
Step 3: Enter the name and description of the contact list.



Step 4: Click on "Next, Add contacts." A new contact list is created.
Step 5: In this step, you can add contacts individually or in bulk.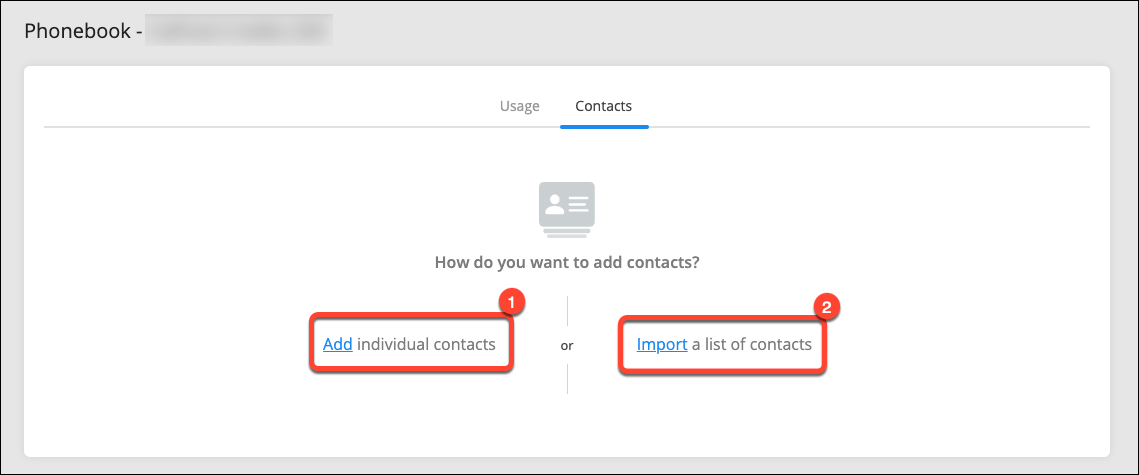 Step 6: Clicking on "Add Individual contacts" will take you the Step 1 of the above section. If you wish to import contacts in bulk, you need to click on "Import a list of contacts, " which will take you to the contacts import page. Click here to check how to import contacts.
Note: To create a contact list by uploading data from a CSV, click here.