Once you have set up a Peer to Peer texting campaign, the next step is sending messages to your contacts i.e, have real-time conversations with them, record data based on responses. All this needs to be done from the agent console. Since the conversation is one to one, it is often termed as SMS banking or Text Banking.
You need to login to the agent console and click on START under the "Texting" section to join the campaign and then choose the "Start Texting" option.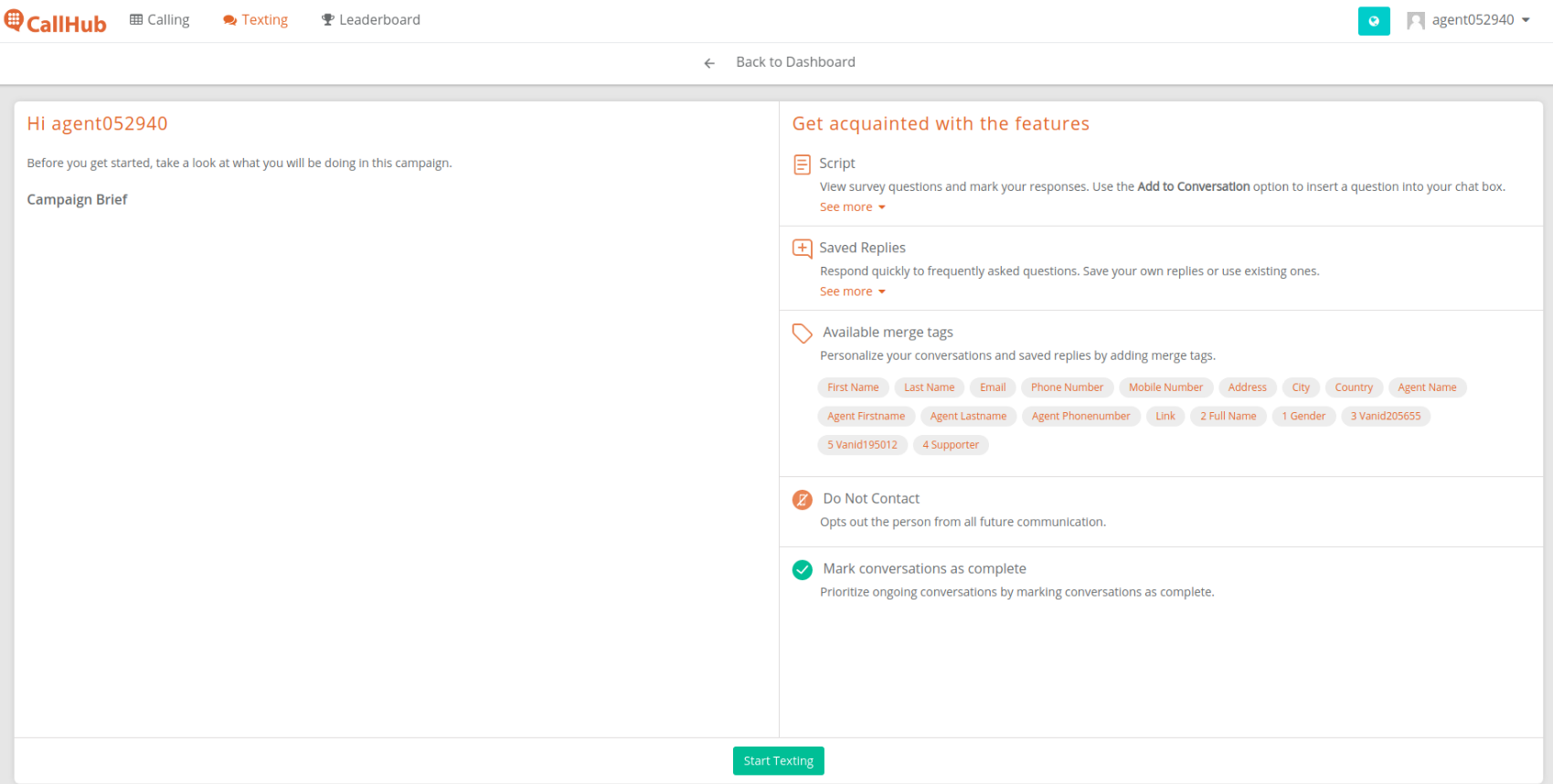 Post this, you will see the list of contacts assigned to you on the left preview pane. You need to click on "Send" for every contact to start sending messages and record the data based on responses accordingly on the right side. You may refer to the image below.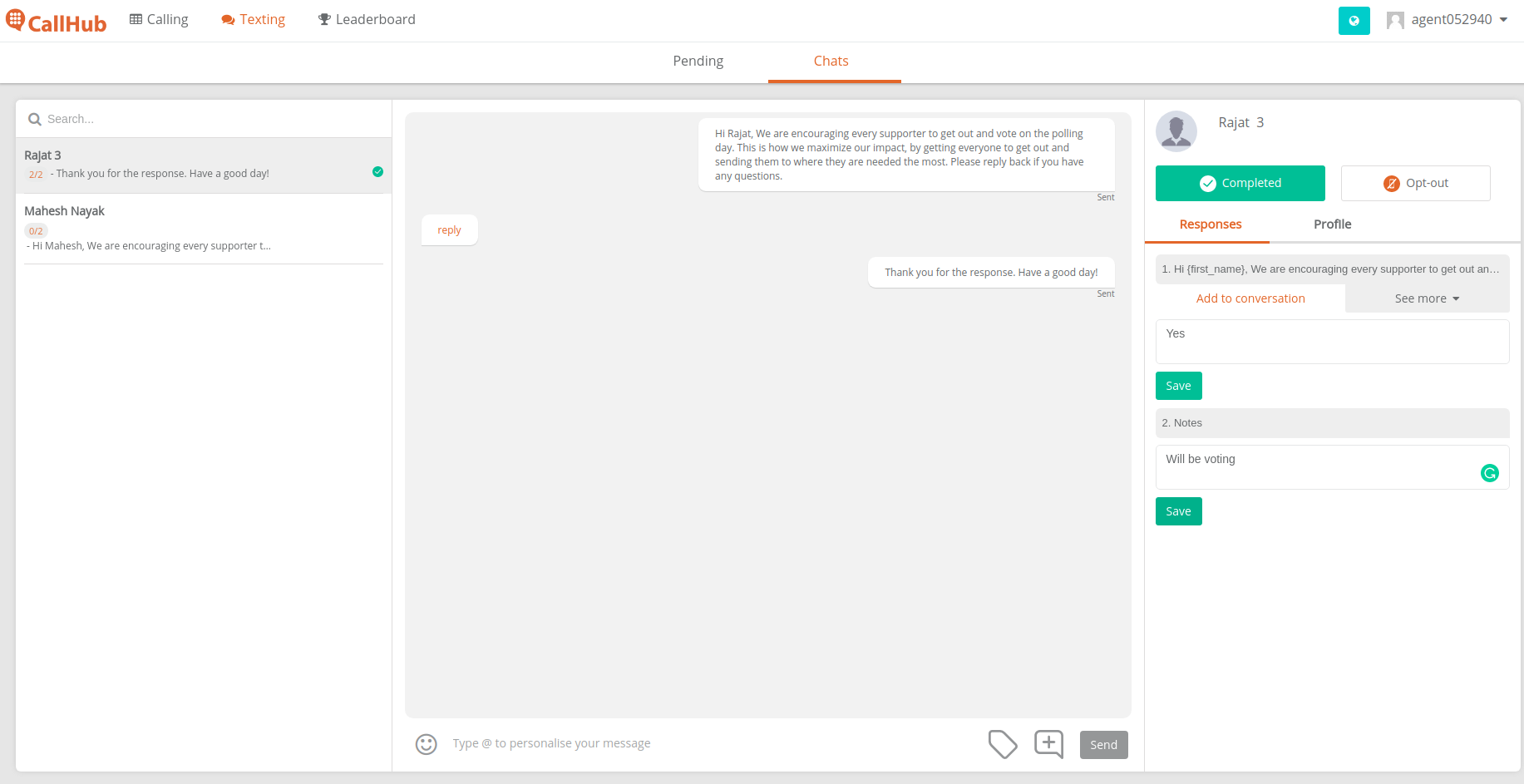 Once the conversation is completed, there will be a Completed indication for every contact with which the conversations were completed.
You may choose the OPT-out option in case of any contact who requests not to be contacted again. By clicking on Opt-out, you may choose whether or not to send an acknowledgment that the contact will be added in the DNC list and will not be called or messaged again through your campaigns.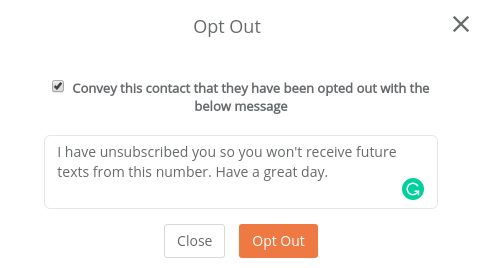 That's all folks!! You are all set to start sending messages as an agent. If you have any questions, drop us an email to [email protected]