SMS  Campaign With NationBuilder
Go to 'New campaign' and select  'SMS Broadcasting'.
In the 'Message' Tab of the campaign there is an additional NationBuilder Integration section.
Following are the fields in this section.
Contact type field - This field is list of contact type imported from NationBuilder. This field has to be selected to log data back to NationBuilder.
Sent Tag - This tag value will be added to all the contacts to whom message is sent.
Response Tag - This tag value will be added to the contact, when response is received from this contact.
Custom Field Slug - This field can used for custom field of the NationBuilder contacts. The text message from and to the contacts will flow to this custom field in NationBuilder.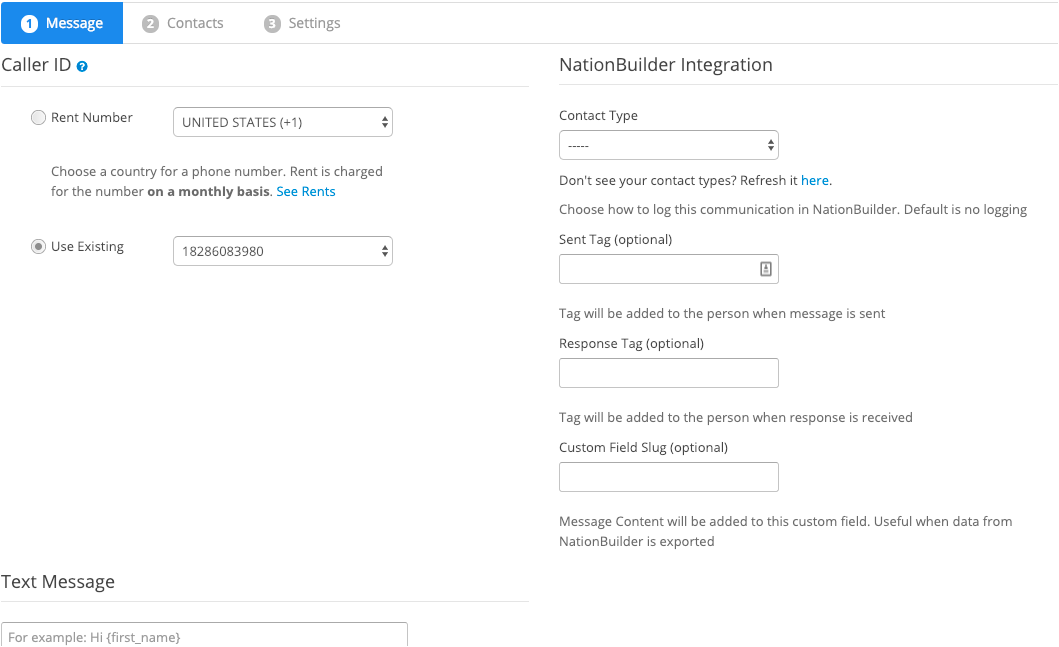 Select a NationBuilder list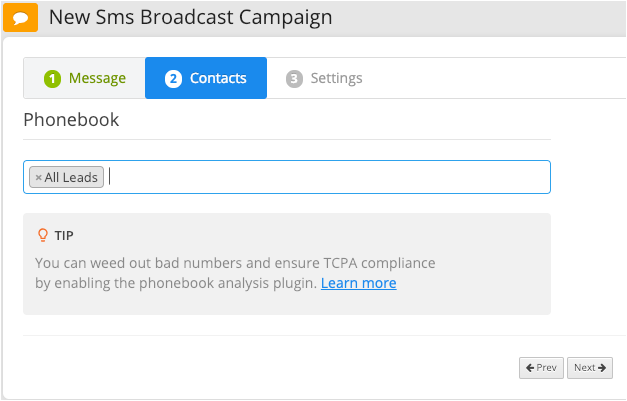 Set the information in the 'Settings' Tab and click on Finish.

Create Trigger keyword for sms campaign. All the trigger data is also logged back into NationBuilder.

Check the data logged back to NationBuilder.