With Freshsales integration, you can sync the details of the calls and SMS campaigns. You need to log in to your CallHub dashboard and navigate to the Integrations page.
On the integrations page, you need to click on "Connect" to integrate Freshsales. In the dialogue box, you need to enter the Sub-domain of your Freshsales account and the API key, and the admin API key and click on Connect.
Note: If you are the admin of your Freshsales account, you need to enter the same API key in both the fields.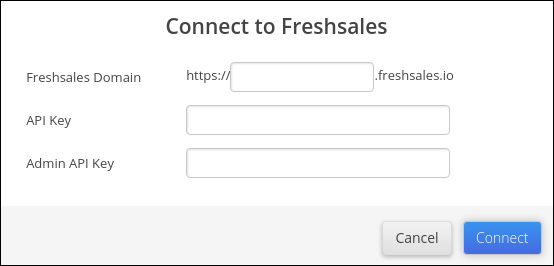 Once you have connected to Freshsales, you will get the option to import the leads to CallHub.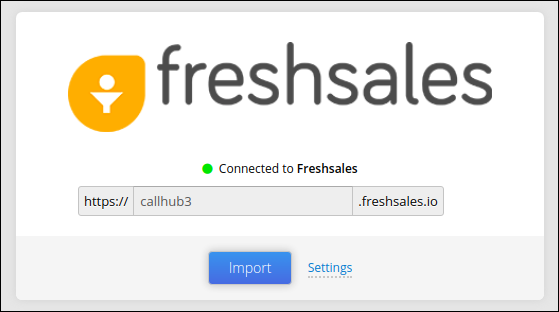 In case you have added new leads post the integration, you may click on "Sync now" to sync the new entries.

Post importing leads, the list will be imported to CallHub's phonebook. The description will be listed as "Imported from Freshsales".
Using the Call Center and the SMS campaigns, you can send only the basic details back to the CRM.
For Calling campaigns, the details that are sent back are the name of the campaign, the call disposition, and notes if added during the call.
For SMS campaigns, the content of the message, the name of the campaign will be synced back.

Note: Freshsales-CallHub integration does not include any options to send back details like Tags from the campaign as of now.
If you have any doubts regarding the integration steps, send us an email at support@callhub.io.
The CallHub support team is always on their toes to help! If it is still off base to your search, please submit your ask at our Create a Ticket page. Happy calling with CallHub Mobile App Android | iOS
Don't have a CallHub account yet? Get a free one now along with $3 credits to test out.