With CallHub it is possible to set up a automatic voice call or SMS to people who sign up on your website or Lead form.
Create a Contact list that can be added to the campaign. As the contacts will be added when someone sign-up on the Website/Lead form, this Contact List will now be empty.

Now create a Voice campaign Or SMS campaign, as needed. Our demo videos here can help you setup a campaign.

Add the Contact List created earlier to the campaign. Below is an example Voice campaign.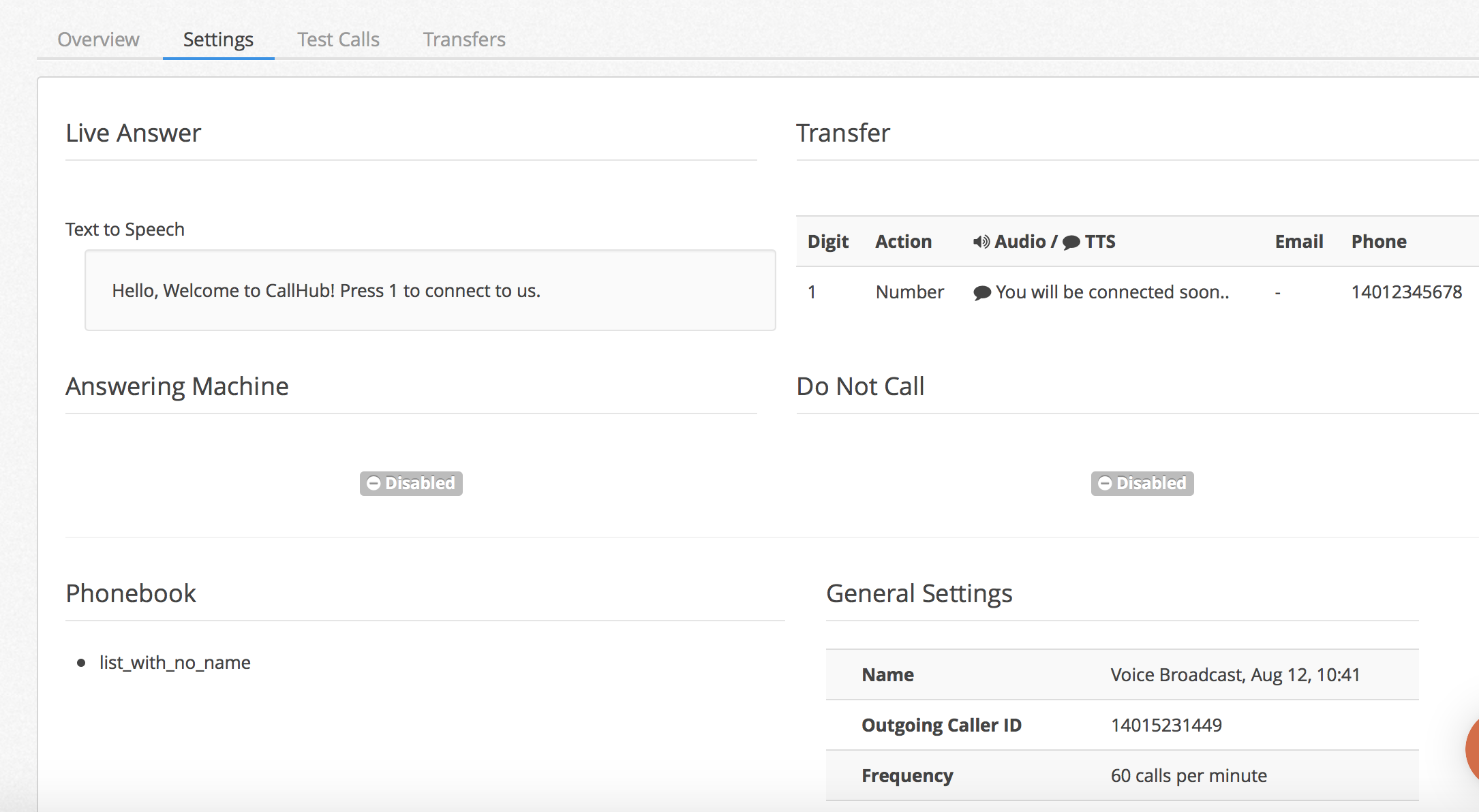 After creation, the campaign will be in PAUSED state. Click on Start button to start the campaign. Initially there will be zero contacts in the 'Pending' state. As the contacts are added from the website/Lead form to the

Contact List

, they will be updated in campaign.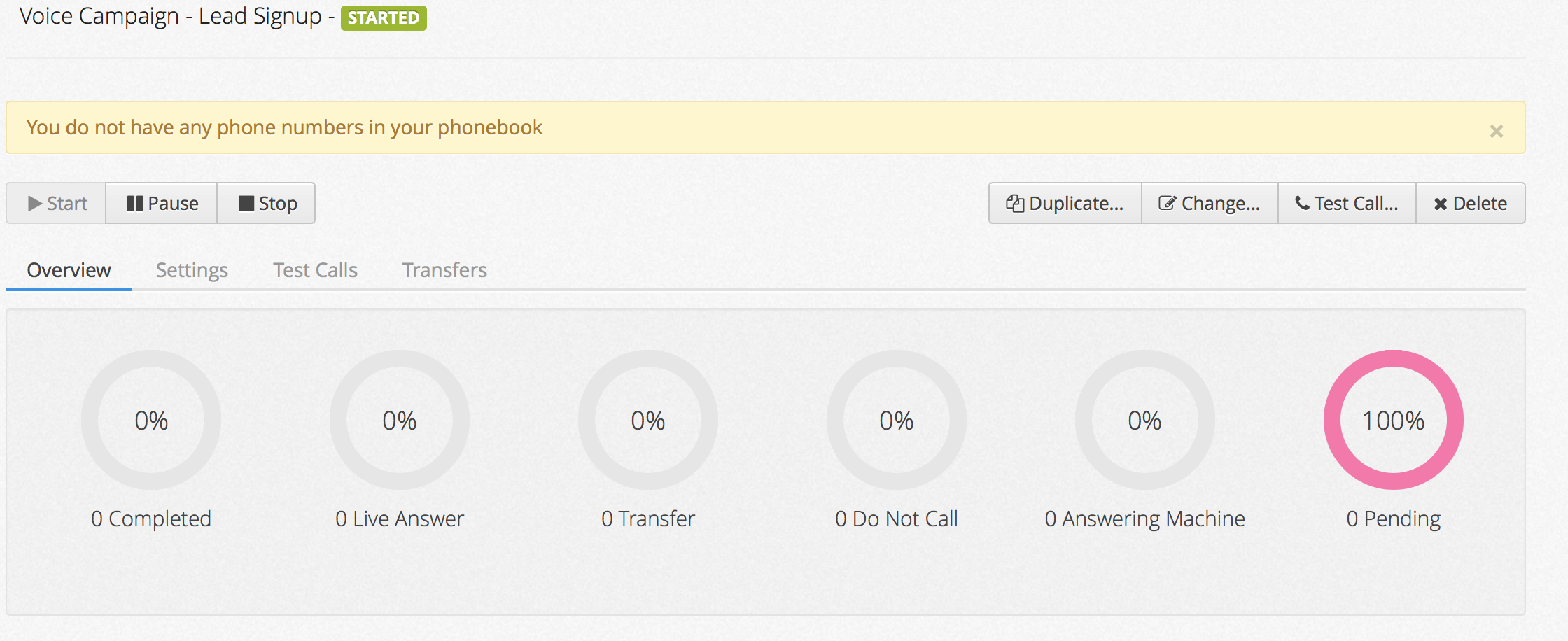 Now setup your Website or Lead form for people to opt-in. There are 2 ways to add the new opt-in in CallHub.

You can use our Zapier integration to create a zap which can create a new contact in CallHub. Checkout an example here.
You can use our contact creation API to create a contact in CallHub. Checkout our API here.

Now whenever a new contact is created in the Contact List, which is already part of running campaign, the contact will be automatically added to the campaign also.

The campaign will send Voice Call or SMS to the new contact directly.